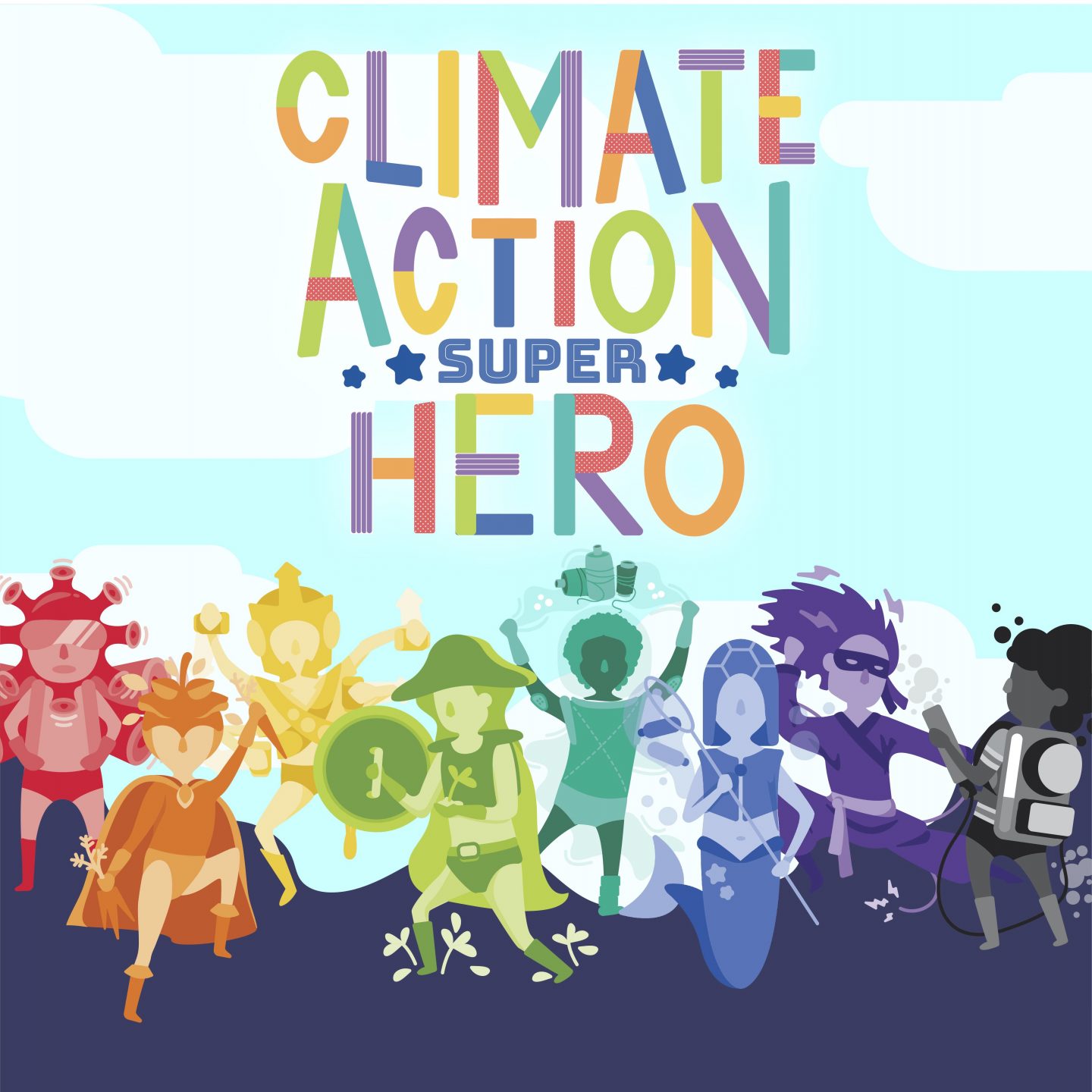 Parsons School of Design's GEMS Program Creates a Climate Action Campaign for the United Nations
In order to tackle the many challenging issues related to climate change, governmental agencies and businesses have started looking to diverse thinkers for fresh ideas and solutions. The United Nations is no exception, which led them to create a collaborative project with Parsons School of Design's Global Executive Master of Science in Strategic Design and Management (GEMS) program to promote the UN's Global Communications group's "Decade of Action" campaign.
This year's GEMS cohort comes from a range of cultural and professional backgrounds, including music, retail, hospitality, talent acquisition, the military, and art. The cohort's multidisciplinary backgrounds were a perfect fit to help the UN with their "Decade of Action" campaign, which aims to deliver the Sustainable Development Goals by 2030 by mobilizing more governments, civil society, and businesses and calling on all people to make the Global Goals their own.
"This was such an incredible opportunity to guide GEMS students in the process of working with the UN on their sustainable goals," said Parsons faculty member Rinat Sherzer, who led the GEMS cohort. "Working directly with the UN has given us the monumental opportunity to create a solution that can truly reach and impact millions of lives. Tackling wicked problems such as climate change and gender equality (and especially the intersection of the two) requires flexible and creative thinking and the ability to deeply understand the ecosystems of the issues at hand."
For the GEMS team tasked with looking at both climate change and gender equality, they focused on human-centered experiences and solutions that would resonate across cultures, generations, and socioeconomic levels. They constructed stakeholder maps in order to find points of overlap, and then began virtually canvassing the globe in five areas: NGO's and policy, gender equality in agriculture, womxn in sustainability, diet and farming, and countering arguments from climate change deniers.
The team then interviewed people, and compared solutions driven by values and data, which led them to a pivotal realization: Climate change is viewed as a womxn's issue. This recognition shaped the question that underpinned the entire project: How might we spark sustainable behaviors by empowering womxn in their communities?
"So much happens outside of our own experience. In order to solve the problems of others it's crucial to hear different perspectives and learn the mindset of your user," said Emily Arlington, one of the GEMS team members. "By collaborating with a diverse group, we can easily reframe the problem through many different lenses and arrive at the best solution together."
An integral aspect of framing the solution was that lasting societal change can result when children influence their parents. While parents regularly teach kids about their immediate world, larger and more difficult topics like climate change are not often meaningfully addressed. When the presentation of new information to children is coupled with hands-on learning, the children feel empowered to ask questions and adopt behaviors that connect them to their friends, school and community. This stood out as a role the UN could play in helping parents and children connect on promoting climate action and gender equality.
"A major element that worked in our favor was the diversity of the group; having talents from the corporate, art, design, and nonprofit worlds allowed the students to bring in new perspectives backed up by unique skills," said Sherzer. "In the overall project, we used effective navigation tools and guiding principles rooted in empathy, befriending the unknown, and seeing the unseen. If I could sum up the success ingredients of this project, they would be a skillful team, a noble purpose, creative thinking, humility, and a powerful partner."
The GEMS cohort developed a campaign idea called "Climate Superhero" and presented an initial prototype geared to children consisting of a single worksheet. The worksheet included ideas for six superheroes with the power to help solve the problem of climate change; children were free to create their own if they wished. After selecting or drawing their superheroes, the children were to take a simple action to help protect the climate, while parents were asked to post their children's work to social media.
Arlington, who is trained as a multidisciplinary designer, created the final assets for the campaign. "This project allowed me to use my strategic design experience to bring a positive new look to climate action. It has been a dream of mine to illustrate content that teaches and empowers kids to be better global citizens, and I am very grateful to the United Nations for this opportunity."
The campaign would go on to become the children's component of Act Now, the UN's campaign for individual action for climate change and sustainability, which launched in October 2020, coinciding with the 75th anniversary of the United Nations. The team created an immersive webpage for the "Climate Superhero" campaign, with animations and facts on all the climate superheroes and downloadable content animated by Arlington.

"The GEMS team came up with a beautifully designed campaign for kids, allowing us to take elements of the Act Now campaign and specifically target the crucial youth segment in a fun, engaging, and empowering way," said Martina Donlon, acting chief of the Sustainable Development Section of the Department of Global Communications for the UN. "We are very excited to have the Climate Action Superheroes mobilizing kids and parents around the world to take action on climate change and sustainability."