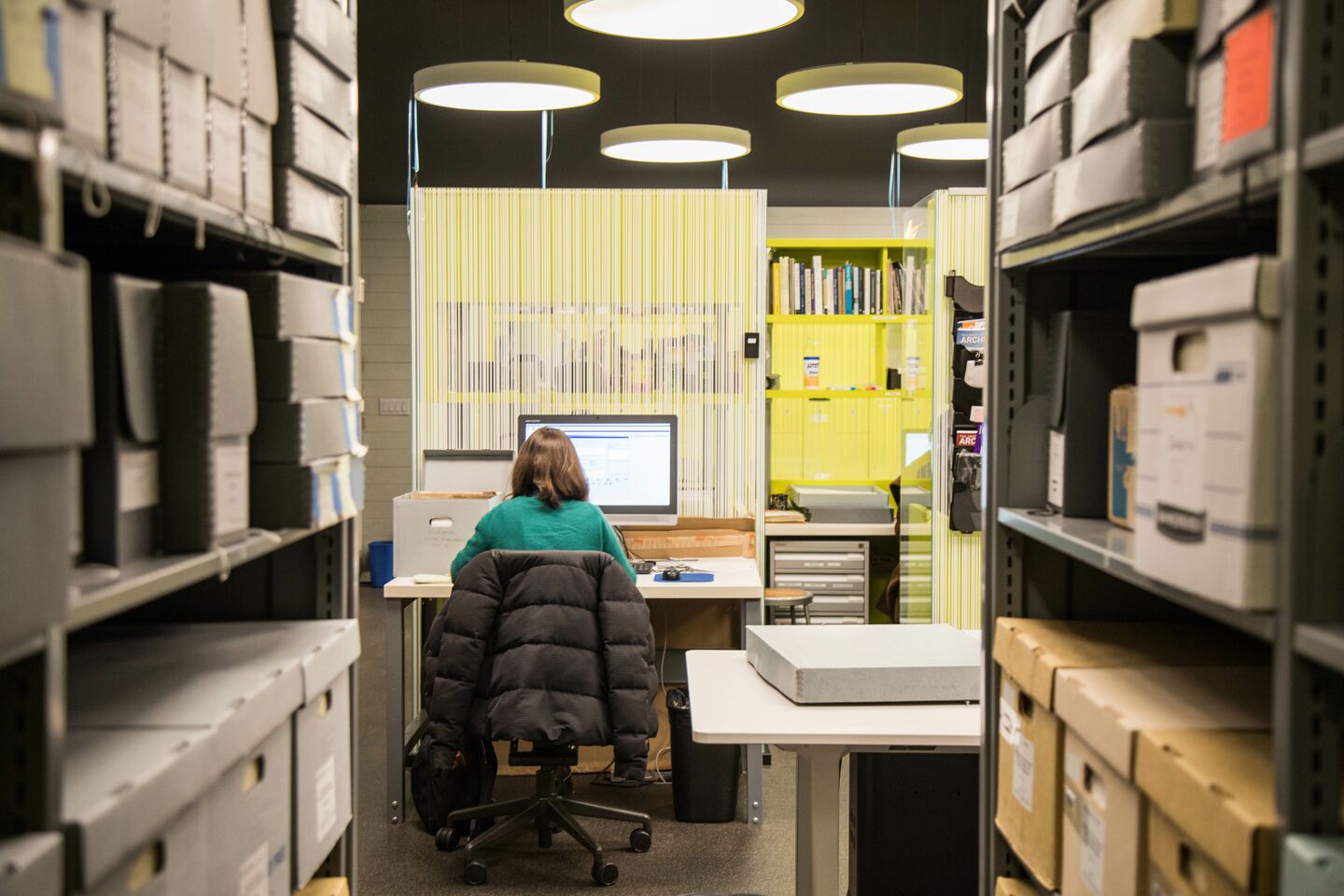 The New School's Archives and Special Collections Debuts Redesigned Website
For years, the archivists who run The New School's Archives and Special Collections have answered the same types of questions from every type of archive user, ranging from undergraduates to experienced researchers, and occasionally even members of their own staff. This meant that when the department began to reimagine their site, and how it could better serve the university, they had a wealth of user feedback to draw from.
Now, Archives and Special Collections has a new website, developed by archivists Wendy Scheir, Jenny Swadosh, Anna Robinson-Sweet, and Katie Martinez, who designed the website, as well as Allen Jones and Joshua Dull in Digital Library Technical Services, who provided critical backend support.

"The New School is a complicated institution with a fascinating history (or, more accurately, histories)," explained Scheir. "By preserving and making accessible university records, the Archives makes it possible for The New School leadership and community, as well as the general public, to have a window onto what has happened here at given moments in time."

The Archives and Special Collections are an integral part of The New School, and the newly designed site makes accessing information and finding resources for research even easier. The team who oversaw the redesign are particularly excited about a new section that highlights the various ways users have integrated the materials they found in the Archives into their books, articles, and exhibits. Additionally, researchers using the new website have access to the new and improved publicly searchable database of over 250 archival collections and the Digital Collections database, which contains over 18,000 digitized or digital items from The Archives.
"How do you imagine a better future if you don't understand your past?" asks Scheir. "Archives are crucial for making sense of how the parts fit (and sometimes don't fit) together."