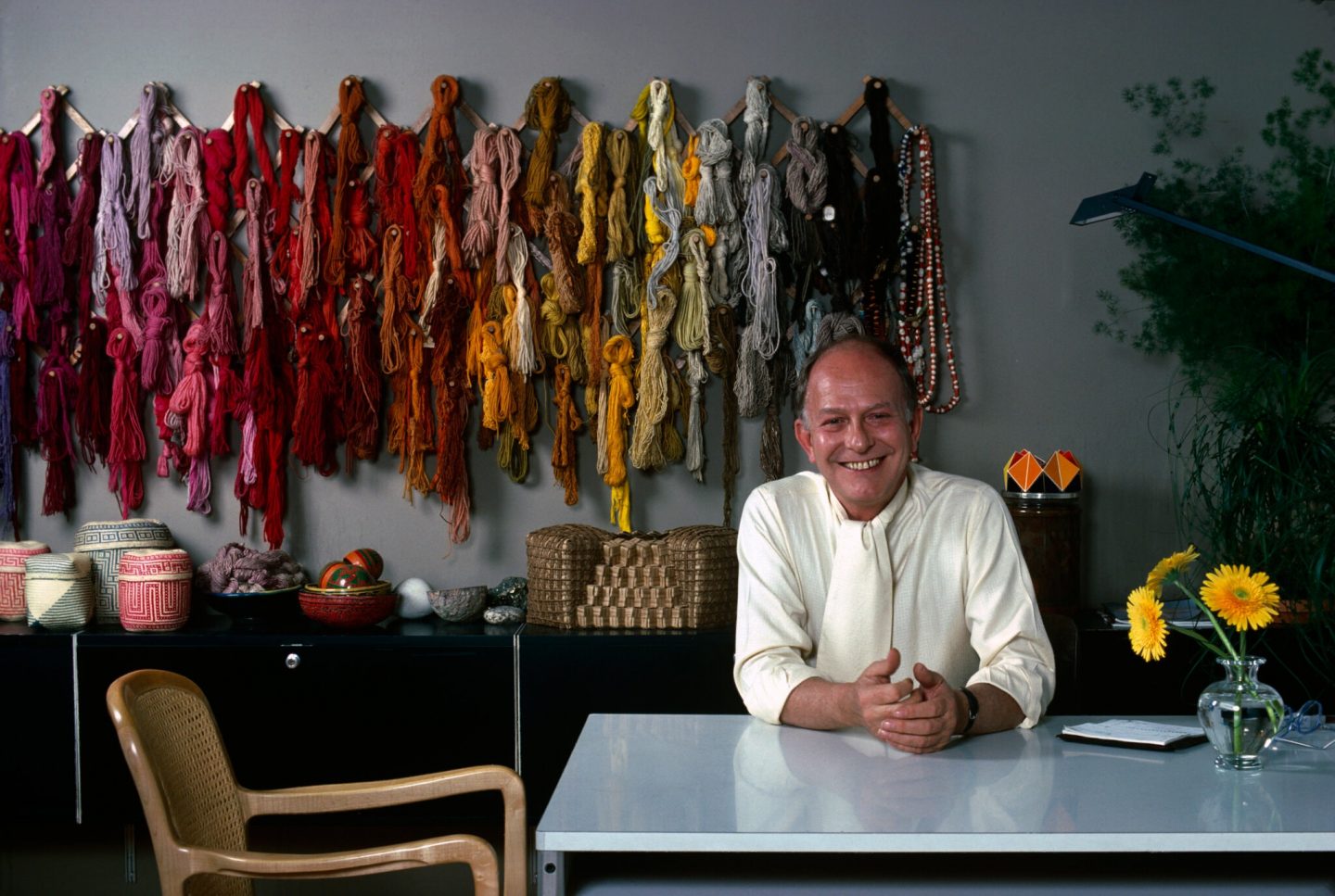 In Memory of Parsons Board Member Jack Lenor Larsen, 1927 – 2020
Jack Lenor Larsen was an internationally acclaimed textile designer who collaborated with leading artists and architects like Dale Chihuly and Louis Kahn, while his designs could be found in the homes of luminaries like Frank Lloyd Wright and Eero Saarinen. He pioneered the use of stretch nylons that could be smoothed over seating designs typical of midcentury style, as well as bath towels woven on specialized looms to produce double-sided textures and patterns.
Larsen, who recently passed away at the age of 93 in East Hampton, New York, joined the Parsons Board of Governors in 1977, and remained engaged as an Honorary Board Member until his death. He received an Honorary Doctorate of Fine Arts in 1981 from Parsons.
Textiles designed by Larsen are in the permanent collections of the Museum of Modern Art, the Art Institute of Chicago, and the Victoria and Albert Museum in London. They are also in the collections of the Musée Des Arts Décoratifs at the Louvre, which gave him a one-man retrospective in 1981.
Larsen, who also published 10 books, leaves behind a rich legacy filled with timeless pieces that have influenced the world of textiles, interiors, and beyond. According to friends and admirers, he was most proud of LongHouse Reserve on Long Island, which houses his collection of more than 1,000 craft artifacts, and has been open to the public since 1992.