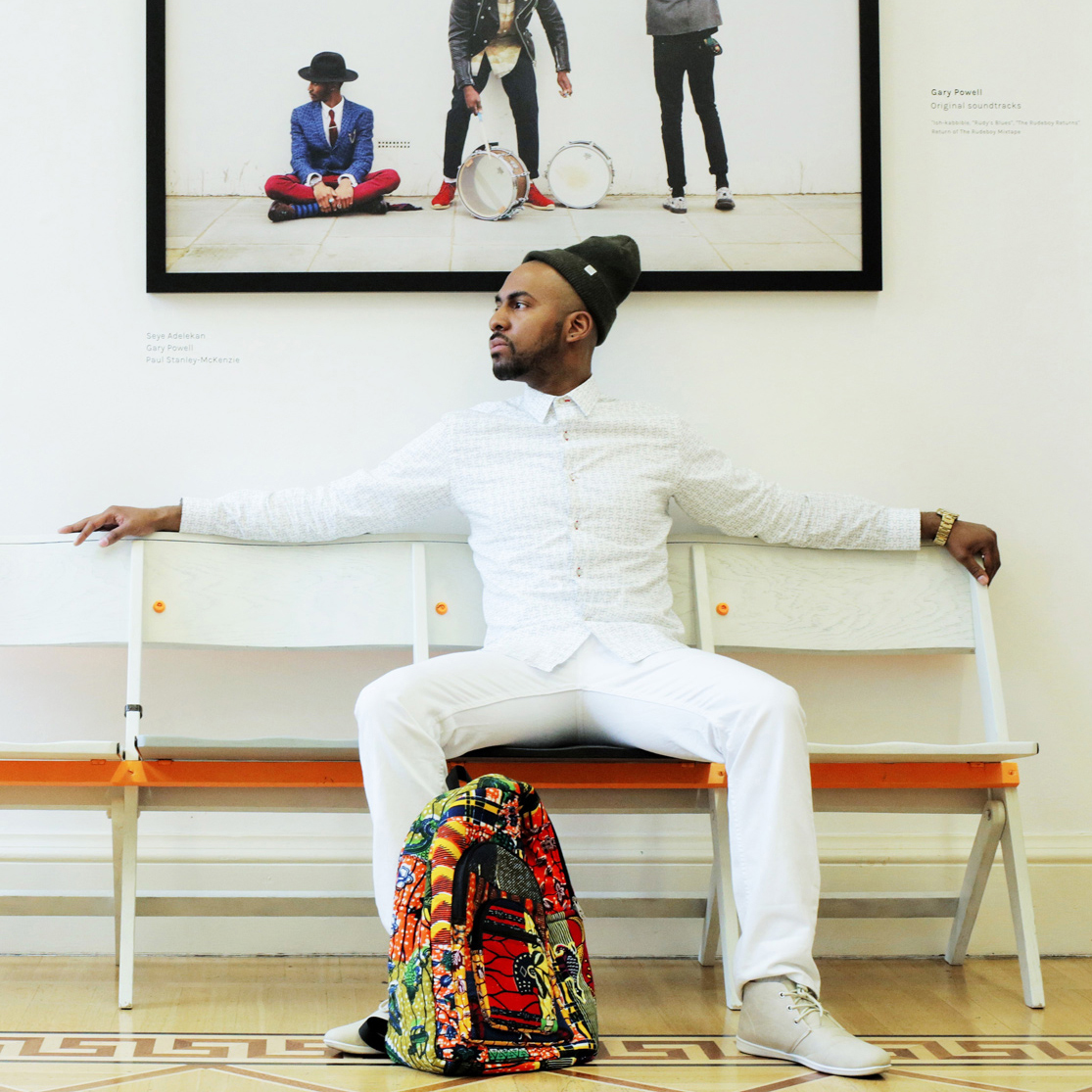 Lang's Theater Program Explores Connections Between Social Justice and Theater
The origins of theater date back thousands of years, and theater has long been used as a tool to effect social change. From classical Greek plays like Aristophanes' antiwar comedy Lysistrata (reimagined by director Spike Lee as the movie Chi-raq) and Shakespeare's commentary on the monarchy to Angels in America's examination of the AIDS crisis in 1980s America and The Laramie Project's investigation of homophobia in a Midwestern city, theater has been used to explore the pressing issues of the day. Investigating the relationship between theater and social justice is a core element of the Theater program, part of The Arts department at Eugene Lang College of Liberal Arts.
This semester, Lang's theater program is adding courses that will examine the Black Lives Matter (BLM) movement and the artistic legacy of Black artists, led by new faculty member Dr. Frank Leon Roberts, an assistant professor of theater. Roberts, the founder of the Black Lives Matter Syllabus, a nationally acclaimed curriculum designed to facilitate teaching about BLM in classroom and community settings, was drawn to Eugene Lang College because of its history of social justice activism. 
"My vision coming into this position is to really help with building the Theater program at Lang as the country's leading program for training at the intersection of theater and social justice," he says. "We want to help students understand that theater has always been more than simply entertainment. It's actually been a way that human beings have historically attempted to make sense of what it means to be alive."
Lang's Theater program embodies The New School's tradition of progressive education through intellectual and artistic inquiry while simultaneously posing questions about today's critical issues. Social justice is embedded in the program's curriculum of seminars in theater history and theory, dramatic literature, and performance and production opportunities. Students and faculty also connect their academic interests with civic engagement through projects like the I HAVE A DREAM Harlem Theater & Education Afterschool Program, which works with young people in New York City. Additionally the Prison Initiative Program through Lang's Office of Civic Engagement and Social Justice builds a culture of restorative justice and compassion essential to social justice work.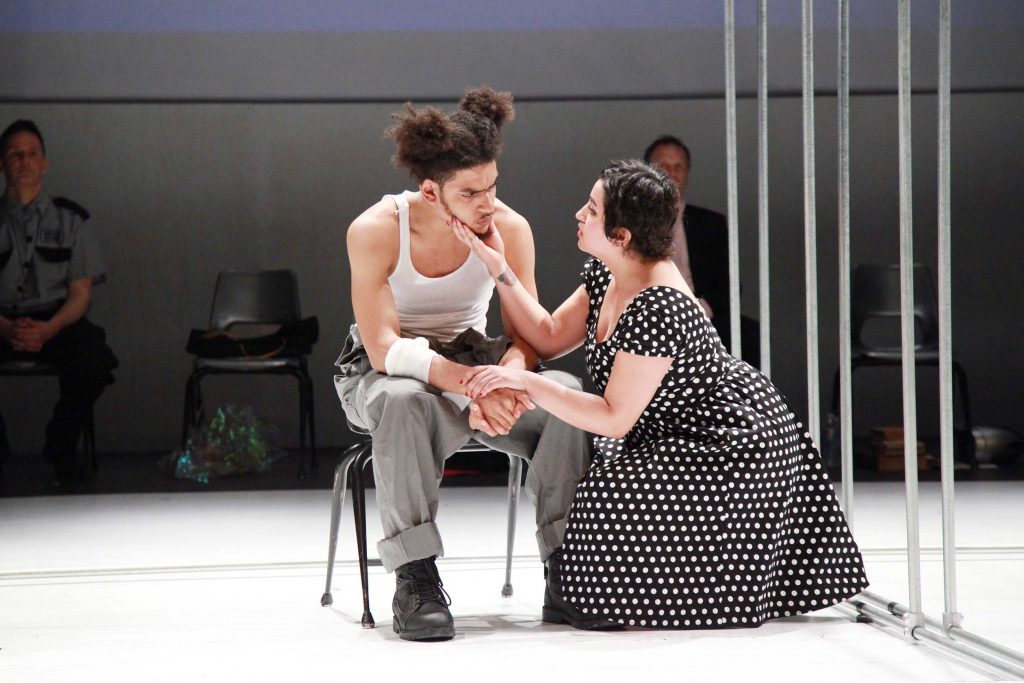 As a subject of study at Eugene Lang College, theater is part of a liberal arts curriculum, offering students opportunities to combine their artistic interests with disciplines like literature, science, and philosophy. "The interdisciplinary approach brings Theater students into communication with other academic areas, which is a key piece of discovering what kind of artist they are or want to be," says Zishan Ugurlu, an associate professor of theater and the director of and departmental advisor for the Theater program. She continues, "And as a theater program we are delighted that with his international profile in social justice, wide-ranging scholarly interests, and critical approach to pedagogy, Dr. Roberts is joining with us. He is an extraordinary scholar with the potential to significantly contribute to Lang and the entire university."
The focus on both rigorous academic study and social justice and civic engagement was one of the reasons Roberts chose to return to The New School after a brief stint teaching here in the past. "Many years ago, I taught the Race, Ethnicity, and Class in the Media course at the Schools of Public Engagement. That was my first introduction to The New School in terms of teaching," says Roberts. "I was interested in coming back to The New School because I wanted to teach at a university that had a history of embracing social justice values. What I like about The New School is that this is a place where we do more than simply embrace diversity and inclusion. We go the extra step of embracing social justice, and at Lang, we unapologetically embrace social justice." Roberts will expand on this tradition with courses that examine Black social movements and the representation of Black women in the arts.
His seminar course Black Lives Matter Movement serves as an entry to Black social justice activism in the United States today. Don't Let Me Be Misunderstood is an interdisciplinary seminar that investigates how Black women have influenced art, activism, and feminism. "We study everything from Billie Holiday's voice to Josephine Baker's hips to Nina Simone's civil rights politics to Beyonce and Megan Thee Stallion's rejection of Black respectability politics," says Roberts. "We'll shed light on how Black people in general and Black women in particular have historically used the arts as a site of sociopolitical critique."
Roberts' scholarly focus on the legacy of the American writer James Baldwin also inspired him to join the university. "What better place to teach than the very institution where Baldwin himself was a college student and where the university president, Dwight McBride, is one of the world's leading Baldwin scholars. The New School is emerging as a hub of Baldwin scholars, with President McBride, Lang faculty member Rich Blint, and now myself," says Roberts.
As an activist of more than 20 years, Roberts is also excited to have students make the connection between theater and social justice work. "One of the things I learned as an activist and that I try to teach students is that activism itself is a form of theater," he says. "If you've ever organized a rally, it takes staging, composition, theatricality. All the things we tend to associate with the arts are already at work in the world of activism. I'm interested in having students think of theater as a practice that can lead to social change and also social change itself as a kind of social drama, a theatrical tradition."
This take on theater fits right in with the Lang community. "Lang has the kind of students that have a real interest in social justice, critical thinking, risk taking, self-development, and forging their own educational path," says Ugurlu. "The theater program curriculum presents every opportunity for students to achieve these aspirations."