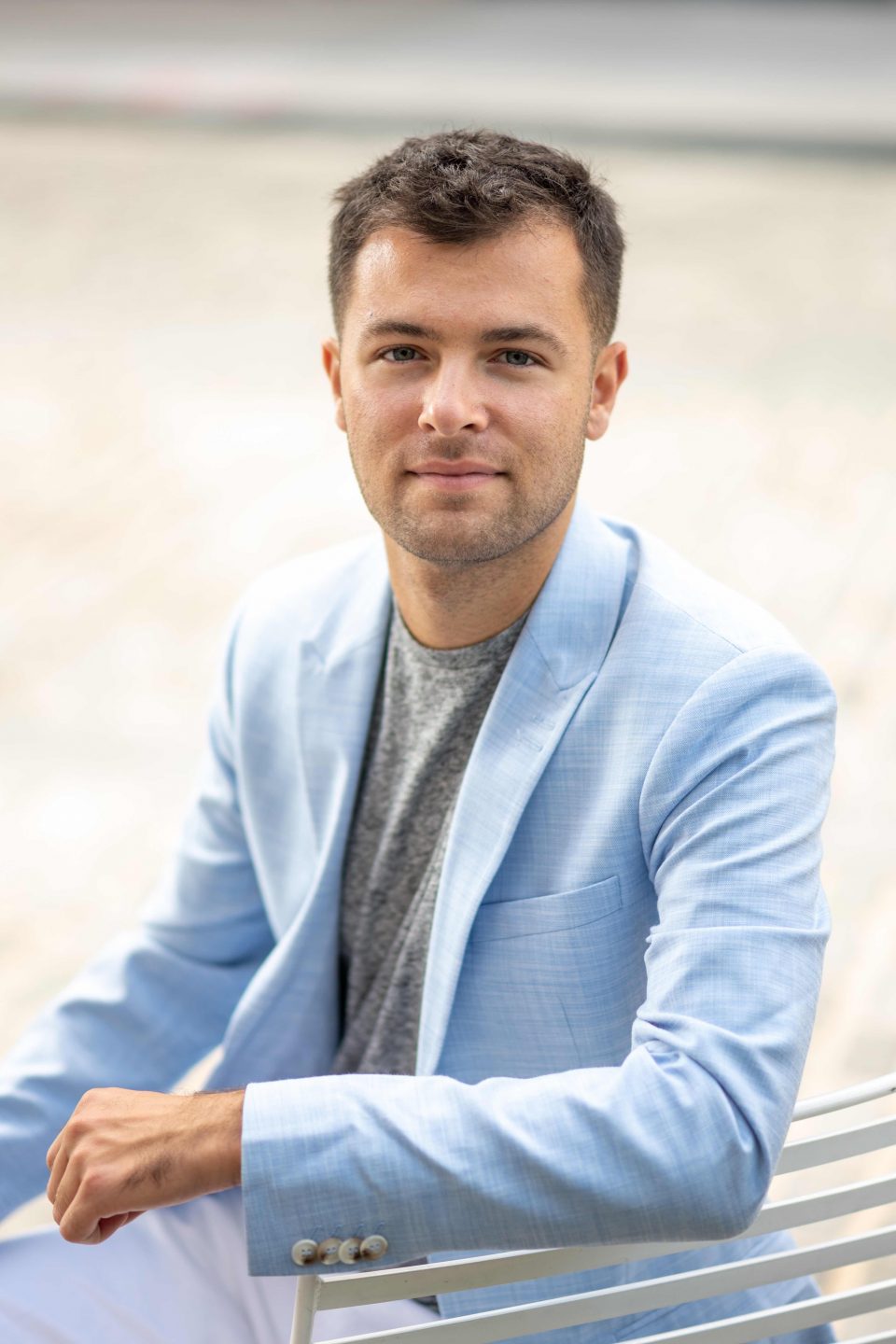 New School and Parsons Alumni Launch Creative Services Studio
Since moving to New York almost five years ago, Grant Plotkin, BA Liberal Arts '20, has worked for some of the most recognizable companies in the world, including SoulCycle, Roc Nation, the Museum of Ice Cream, and more. Now, in collaboration with three Parsons alumni, Plotkin is launching his own creative studio, MEET THE EDGE, a multi-faceted agency that will help brands strategize, define their voice, and create purposeful storytelling.
"The inspiration behind MEET THE EDGE stems from my relentless curiosity," explains Plotkin. "Ever since I was young I've always been asking questions — trying to uncover what's beneath the surface in order to understand the places, spaces and stories around me. What moves us? What can take us somewhere?"
Plotkin designed his own unique major, a hybrid degree from Parsons School of Design and Eugene Lang, which taught him how to effectively manage creativity, refine his business skills, and engage with designers who gave him a new perspective on design. In addition to Plotkin, MTE also features the work of Maximilian Festa Bianchet, BBA Strategic Design and Management '20, Daniel Mullins, Communication Design '20, and Kelt Tobunluepop, BFA Communication Design '20.
"Designing my own major allowed me to be at the intersection of business and creativity," says Plotkin. "The Parsons community is a huge part of our story, as our core team of Parsons alumni all share in my vision to challenge the conventionality of what a creative studio has to be."
In true New School fashion, the designers of MEET THE EDGE love to collaborate, and are constantly pushing themselves to innovate in order to provide clients with the most cutting edge product possible. All of the designers are eager to work with brands across a wide variety of disciplines, and learn new skills in the process.
"Our work is daring and always pushing the traditional realm of both design and marketing," says Tobunluepop. "It's always exciting to start something new, and I'm excited to embrace the many challenges that lie ahead."