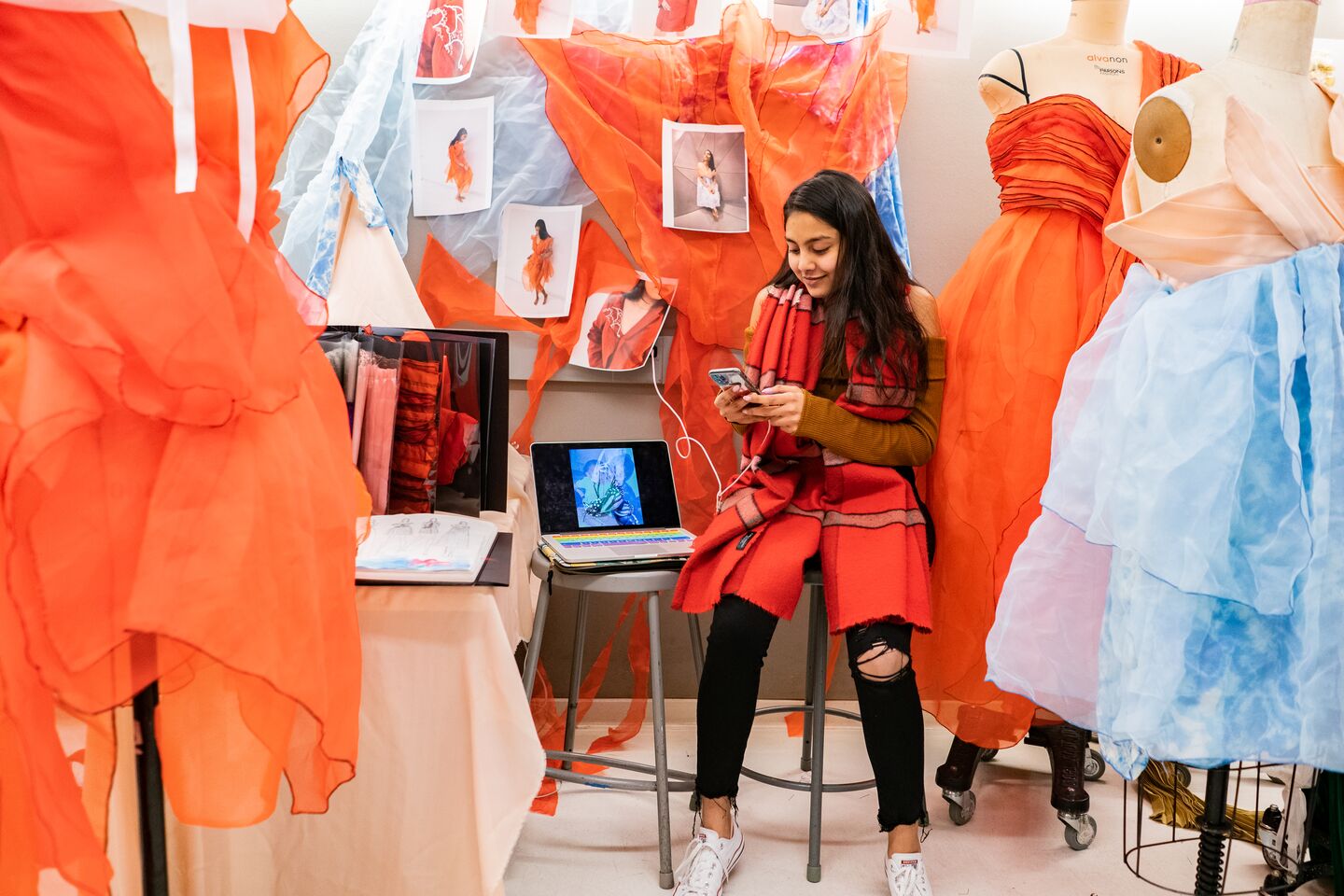 The New School Launches Parsons Entrepreneur Academy
A new digital platform from Parsons School of Design has launched, and will provide world-class online training, mentoring, and networking opportunities for creative professionals looking to create a business around their art. Parsons Entrepreneur Academy will connect creatives with industry professionals and entrepreneurs around the world, and foster a community for audiences to collaborate and contribute to new and exciting ideas.
"Parsons Entrepreneur Academy is a special opportunity for creatives to have their best business ideas in a collaborative environment," said Christina Long, Director of Digital Learning. "We don't all walk the same path to becoming an entrepreneur and our online programs make space for that. Our online community of instructors, mentors and peers can help creatives launch, grow and expand their business to new heights."
Parsons Entrepreneur Academy was developed by leading practitioners and entrepreneurs from a wide variety of disciplines, and the acclaimed faculty and alumni of Parsons. Featuring business and entrepreneurial training tailored to creatives of all disciplines, courses will include video tutorials, engaged learning activities, and strategic tools that will give creatives the skills to both build their own business or improve their existing one.
All of the courses will be taught by design leaders at the cutting edge of their respective fields who will serve as advisors to participants, providing them with knowledge, expertise, coaching, and strategic advice. Instructors will also engage in feedback sessions via Slack channels and weekly Zoom meetings. Participants in each course will have the opportunity to network with a wide variety of industry professionals, collaborate on innovative business ideas, and create new relationships with peers and mentors.
"I am thrilled to be teaching a course in the new Parsons Entrepreneur Academy, where creatives, innovators, and makers can develop vital skills that will allow them to transform their businesses," said Alex Levin, Parsons grad and one of the instructors. "I look forward to contributing to an exciting new curriculum and serving as a mentor and collaborator."
Courses in the initial launch of Parsons Entrepreneur Academy will include: How to Protect Your Creative Work and More; How to Grow and Monetize Your Audience with Digital Marketing; Booking Projects and Managing Clients; How to Manage Your Money and Create a Budget; and Creative Product Development.
Parsons Entrepreneur Academy is now open for enrollment at parsonsentrepreneur.com. Students can choose between instructor-led or self-directed courses in each subject area. They can also sign up for personalized coaching with mentors and become members of the Parsons Entrepreneur Academy Network, the community platform. The inaugural courses start on February 1st.