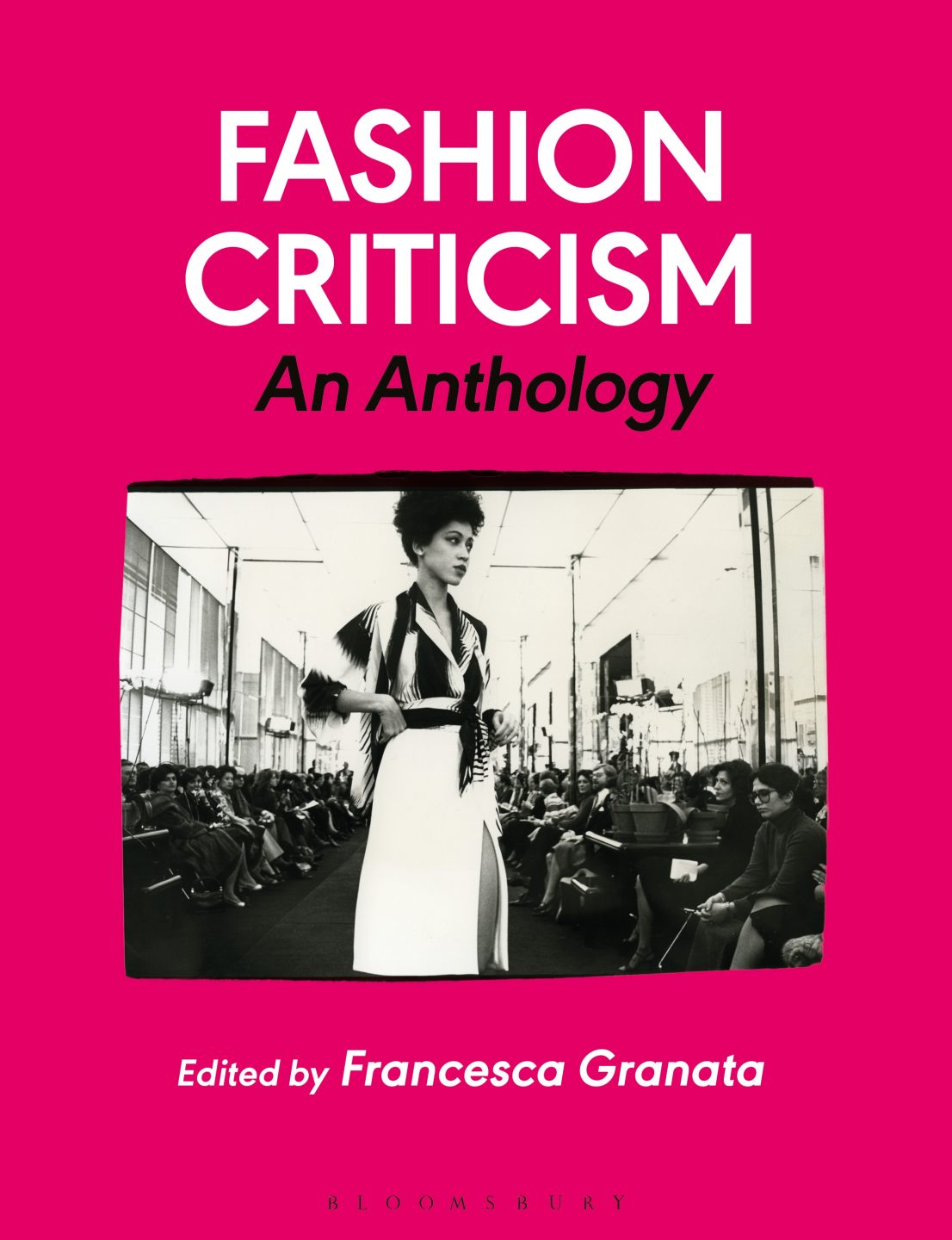 Francesca Granata, Professor of Fashion Studies, Explores Fashion Criticism with New Anthology
For decades, newspapers typically relegated fashion coverage to the "women's pages," alongside the other "Four F's" which included food, family, and furnishings, all topics that were considered the epitome of soft news. According to Francesca Granata, Professor of Fashion Studies in the School of Art and Design History and Theory at Parsons, fashion coverage began to shift in the 1960's, although the field of fashion criticism has yet to be embraced as fully as other subjects of cultural criticism.
Granata is eager to change how people view fashion criticism, and with her new project, Fashion Criticism: An Anthology, she argues a persuasive and compelling case that the field rightfully belongs in a central position within the wider field of cultural criticism.
"Fashion criticism not only has historically helped define fashion ideals, but it has engaged gender, race and a host of other identity categories in the process," explains Granata. "It has occupied a central role in negotiating shifting gender roles but also shifting understandings of race. It has both chronicled and, especially in the last two decades, helped open up norms of beauty and fashionability."
Granata's anthology is the first of its kind, and includes critics from the late 19th century, starting with Oscar Wilde, as well as cultural critics and writers who explored fashion in their work such as Susan Sontag, Eve Babitz, and Hilton Als. The anthology also includes fashion journalists such as Vanessa Friedman and Robin Givhan, as well as Rhonda Garelick, Dean of ADHT, and New School President Dwight A. McBride, whose chapter examines the politics of race as articulated by Abercrombie and Fitch.
Fashion criticism has long interested Granata, who began the journal Fashion Projects in 2005 in order to highlight the importance of fashion within current critical discourses. An issue of the journal in 2013 devoted to fashion criticism received so much interest that she began building the anthology, which she hopes gives readers the opportunity to understand how integral fashion is to culture, and how rich and varied the field of fashion criticism can be.
"The anthology unveils how "fashion media discourse" not only mediated the fashion ideals of those periods, but to the extent to which it was constantly intertwined with discourses outside its fields it produced "truths" surrounding gender, race, and a host of other identity categories," shares Granata. "The book argues that fashion criticism occupied a central role in negotiating shifting gender roles as well as shifting understandings of race."
The MA Fashion Studies program is based on a critical understanding of fashion as a cultural phenomenon, which allowed Granata's work in the classroom to play a central role in the development of the anthology. One of her graduate seminars on fashion criticism was a critical forum for a discussion about many of the questions raised in her book, and she was also able to invite leading critics into the class, including Guy Trebay, Lynn Yaeger, and Chioma Nnadi.
While the coronavirus pandemic has radically changed design education, Granata and her students have been fortunate, as her seminar classes pivoted quickly and effectively to online platforms. She's even been able to have guest speakers come to class virtually who aren't based in New York, and access exhibitions online around the world.
Granata is also working on a new book project, and an exhibition that would explore contemporary fashion design that engages or questions the boundaries and integrity of the body and suggests different experiences of embodiment. She will also be in virtual conversation with The New Yorker writer Judith Thurman via McNally Jackson on February 24th at 7:00pm.