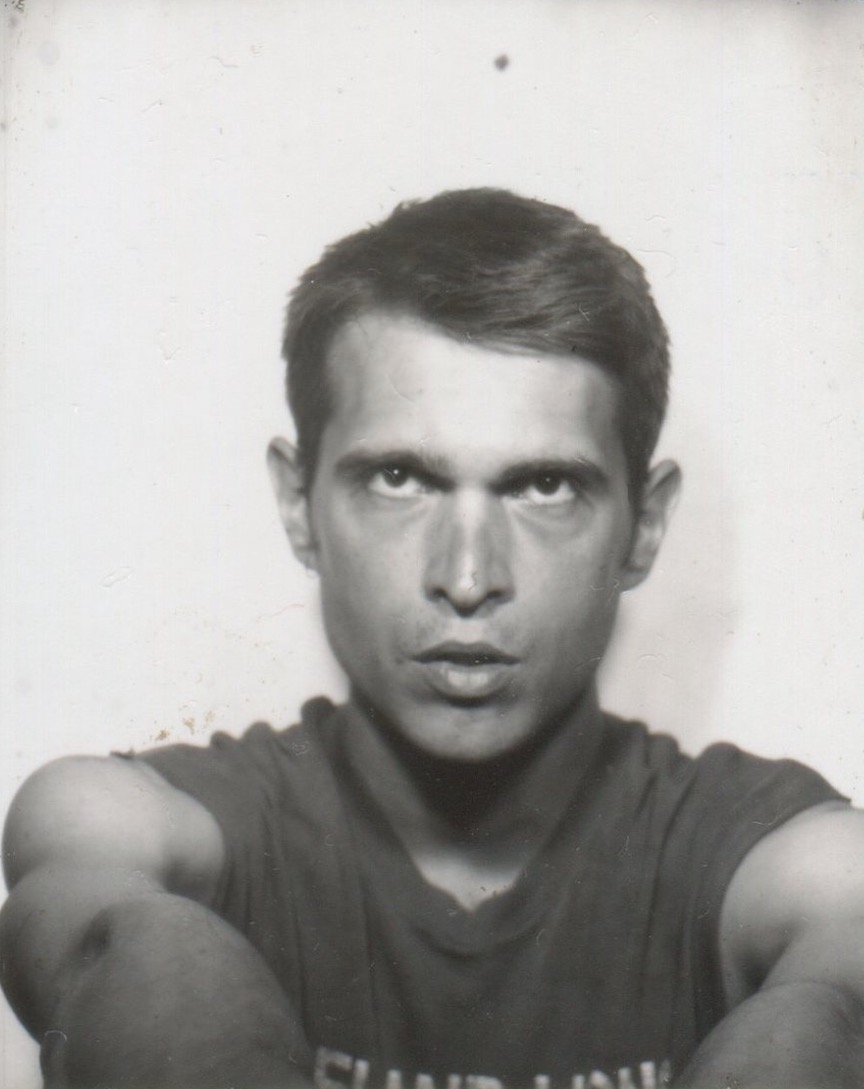 Logan T. Sibrel, MFA Fine Arts '11, Creates Queer Art that Explores Intimacy, Joy, and More
It's no secret that the coronavirus pandemic has upended the art world, as galleries and museums have had to deal with closures, enact new safety measures for guests, and find new ways to promote their artists and exhibitions.
For Logan T. Sibrel, MFA Fine Arts '11, the pandemic has given him the opportunity to fully focus on his artistic practice, where he explores multiple perspectives, spaces, and bodies converging upon one another to imply narratives around intimacy, desperation, and power struggles through painting. 
"I've begun to realize that all the work I do is a way of sorting out how I feel about a person/place/thing," explains Sibrel. "Regarding my subjects—I'm compelled to assert myself through various visual iterations until I reach some sense of clarity, then I move along. This has always served me well in terms of being able to keep making work, and it has the added benefit of occasionally making my personal life a little easier to navigate."
Sibrel's work was recently the subject of a solo show at 1969 Gallery, in addition to solo shows at the Leslie-Lohman Project Space and The Captain's Daughters, among others, as well as in group shows at Mana Contemporary, Auxier Kline, and Danese/Corey. His pieces sit firmly in a queer context, where he uses concealment to address the unsteady nature of identity and human relations through snippets of text and the repetition of anonymised figures.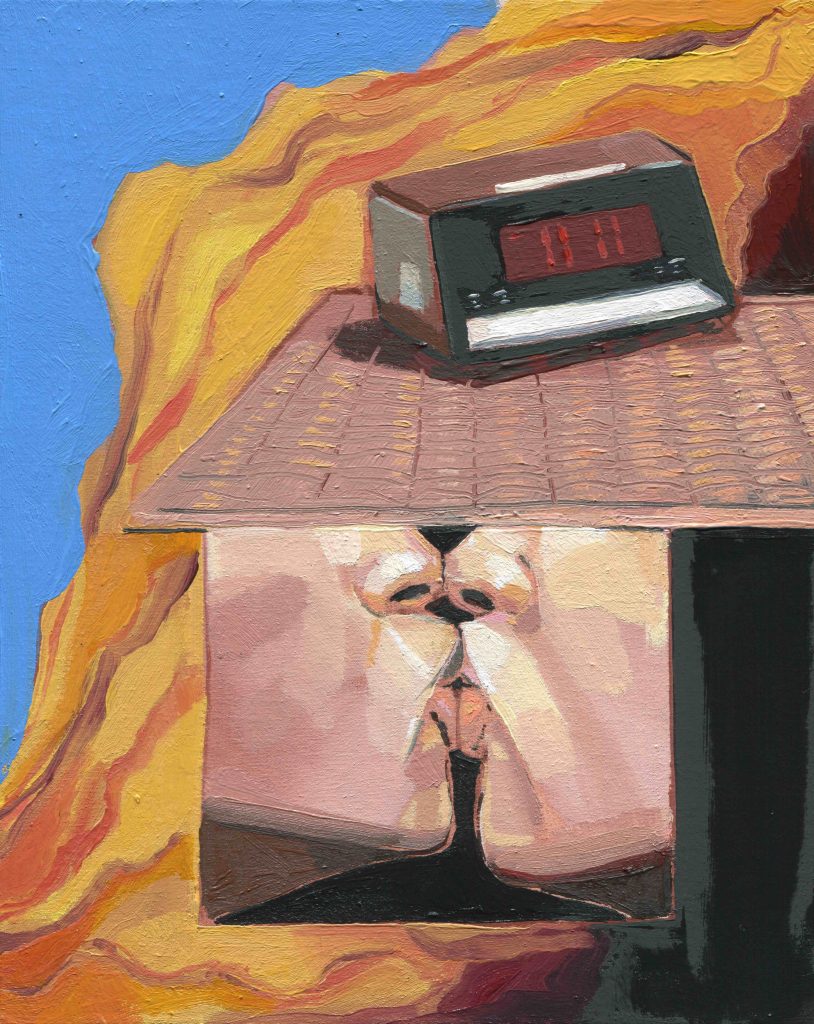 He credits his time in the MFA Fine Arts program at Parsons with helping him transition to life in New York City, as well as shaking up his notions about art. He notes that "the usual stuff" inspires him, which includes "sex, love, joy, fear, confusion, longing, etc."
Since transitioning to art full-time due to the ongoing pandemic, Sibrel shares that he's "very happy to have the time to not have to abbreviate or speed through paintings and drawings, which I now notice was happening a lot when I was working full-time at a day job. It feels like such a luxury."
Next for Sibrel is the Positions Art Fair in Berlin, where he will debut new pieces, as well as the publication of his friend Meg Remy's book "Begin by Telling," which he illustrated.