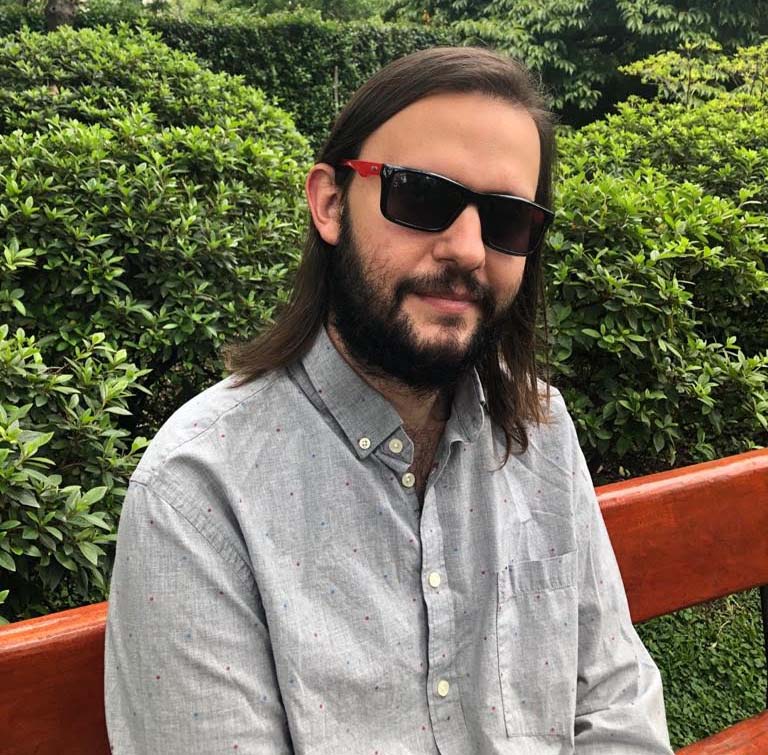 NSSR PhD Candidate Works with Office of Research Support to Win National Science Foundation Grant
Finding funding opportunities, completing applications, writing a compelling proposal, and managing administrative requirements are crucial to creating a successful research project, but these skills are not ones every researcher possesses. At The New School, the Office of Research Support (ORS) provides that know-how. The central research administration office at The New School, the ORS offers support in these areas, freeing faculty and students to focus on their research.
Santiago Mandirola, PhD candidate in Sociology and Historical Studies at The New School for Social Research, learned firsthand about the benefits of working with this office. Mandirola was recently awarded a Dissertation Research Improvement Grant by the National Science Foundation (NSF) for his dissertation "Markets in the Making: Financial Technology and Socio-Economic Life in Latin America." This prestigious award supports research activities and fieldwork that graduate students usually cannot fund themselves. "I study financial technology in Latin America, so in my case, this includes traveling to agencies involved in these technologies to observe their processes and conduct interviews with staff, among other things," says Mandirola. "The grant will let me attend industry conferences and seminars to learn about innovations in the field. All this is costly and would not be possible without grant money." Securing and managing awards like this can be tricky, though, especially for first-time recipients like Mandirola. 
The ORS provided Mandirola with essential help meeting the technical and administrative requirements of securing and managing the grant, a process that can be difficult for those not used to the process. "Grant writing is a skill of its own which, when combined with more technical issues or specific requirements like the ones expected by funders such as the NSF, could become quite overwhelming and discourage students and scholars from applying if there were no ORS to assist the applicant and help simplify the process."
The services provided by the ORS include working directly with faculty to find funding opportunities, assisting with the preparation of grant and fellowship applications, and supporting grant recipients with the management of their awards. These services fill "an especially important role, considering that the language and categories used by funders can be foreign to someone applying for the first time such as myself," says Mandirola. "Any misunderstanding around that might disqualify the applicant's proposal." The support he received "ranged from helping me understand what was expected in the proposal to crafting a reasonable budget request given the content of the research. Moreover, the office also helped my advisor and co–principal investigator for the project, Carlos Forment, associate professor of sociology at NSSR, to complete what was requested from him."
The ORS recognizes the important role research plays at the university and its influence beyond campus and is happy to support the New School community in this vital work. "We were thrilled to hear that the importance of Santiago's work was recognized and supported by this prestigious award," says Adam Brown, vice provost for Research and associate professor of psychology at NSSR. "The team in the Office of Research Support looks forward to continuing to work with students and faculty across the university to identify and secure funding for their innovative and important work."