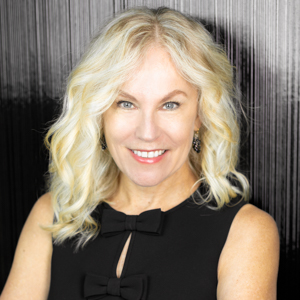 Sydney Price, MPS Fashion Management Faculty Member, is Training the Fashion Industry to be More Sustainable and Resilient
As the second dirtiest industry in the world, only behind oil, fashion accounts for 4% of greenhouse gas emissions, 20% of industrial water pollution globally, and employs a workforce that regularly faces issues including hazardous work environments and depressingly low wages.
For Sydney Price, a faculty member in the MPS Fashion Management program at Parsons, and a merchant with more than 25 years of experience in sustainability, corporate social responsibility, production, manufacturing, and more, she knows fashion needs to change. Her recent class, "Production and Manufacturing," taught students to rethink the supply chain so that it can be more sustainable by employing new technologies and models, in an effort to make the entire fashion industry more circular.
"My process for this course started with designing a framework that each week represented the different steps along the supply chain and looking at the social and environmental opportunities to make fashion more sustainable," she explains. "At each step the course introduced sustainable processes and methods to shift the fashion supply chain from linear to circular. Developing the course was a great learning experience for me, as it allowed me to apply all of my experience to teaching the students."
The students in her class recently completed their final presentations, which entailed analyzing a brand's supply chain sustainability practices, and then developing a new strategy that integrated the benefits of the three pillars of sustainability: people, profits, and planet.
"It has been so rewarding to watch my students integrate the sustainability tools they're learned in the course into their actual jobs," says Price. "They are making positive change now, and not waiting until they graduate."
As a merchant, Price has traveled to more than 50 countries, where she observed women in developing nations face gender discrimination, which led to increased rates of poverty, violence, poor health, and low levels of education. She came to the realization that empowering these women through economic freedom would help alleviate some of their issues, which in turn led her to pursue roles in the sustainable and corporate social responsibility sector. As the founder of The Knew Purpose, which specializes in helping fashion brands become more circular, she is passionate about creating a circular economy in fashion because it will build long-term resilience, generate new business and economic opportunities, and provide environmental and societal benefits.
"Transitioning from a linear to circular economy will require a systemic shift because this is both a fashion company issue and a consumer issue," says Price.