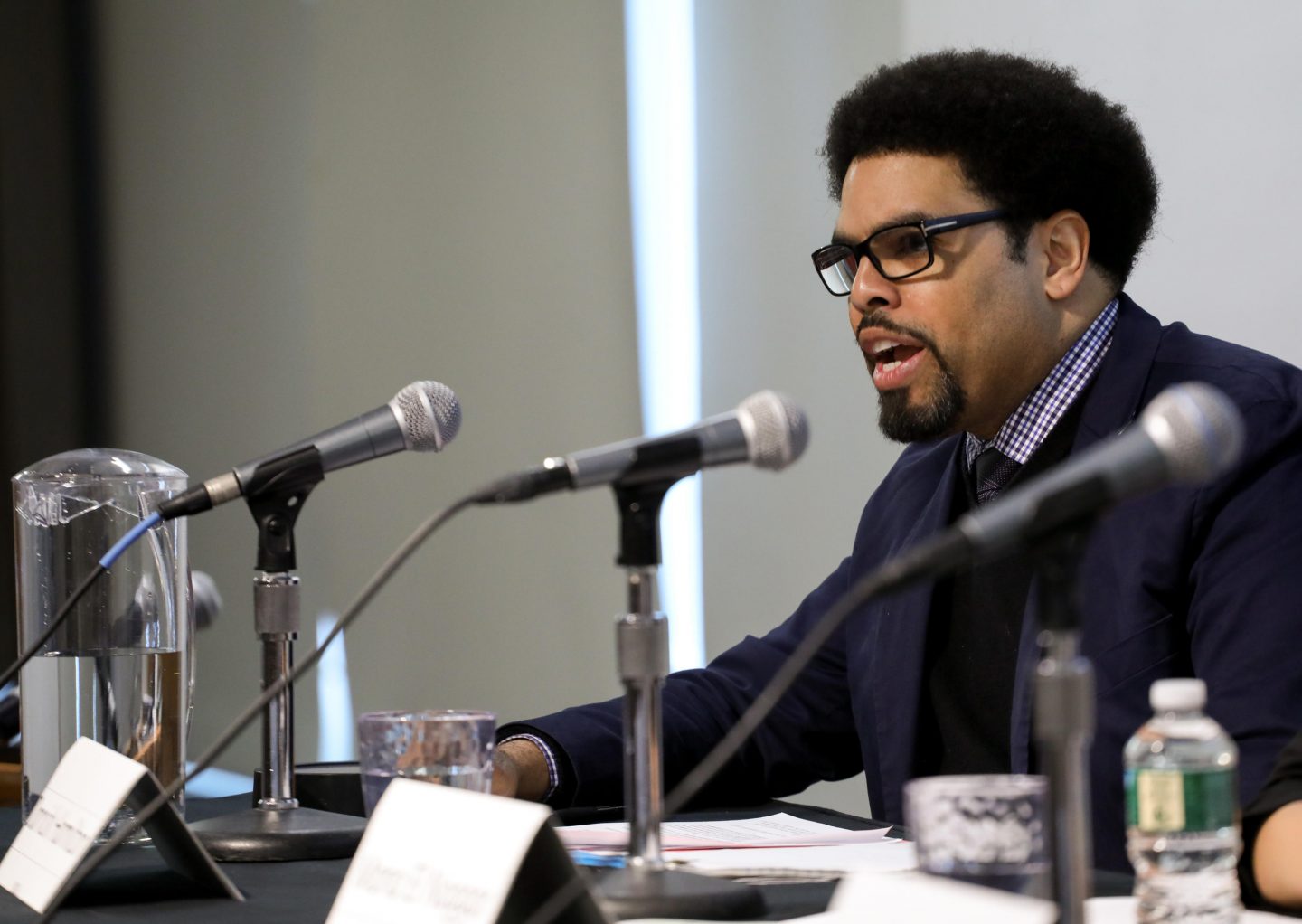 The Institute on Race and Political Economy Issues a Research Paper on Building an Equitable Recovery from Recession
The 2020 recession is unlike any other in modern times. It's a cascade of interrelated issues — the emergence of COVID-19, the subsequent shutdown of large parts of the economy, the layoffs and other economic problems that resulted. Yet this recession, like others before it, is marked by stark inequalities in the labor market along racial, ethnic, and gender lines, even among those with high levels of education. As national leaders debate what steps to take to end the recession, the Institute on Race and Political Economy at The New School released a timely new research paper this past week outlining the disparities in labor market experiences for Black, Latinx, and white workers during recessions and presenting recommendations to ensure a more equitable recovery for all.
The report, produced with support from the Bill & Melinda Gates Foundation and entitled, "Building an Equitable Recovery: The Role of Race, Labor Markets, and Education," examines the way workers from different demographic groups experience recessions, including the current one, and the role of educational attainment in eliminating racial disparities. Darrick Hamilton, the Henry Cohen Professor of Economics and Urban Policy and a University Professor at The New School, who is the founding director of the Institute on Race and Political Economy and one of the authors of the report, provided an exclusive briefing on the report's findings during an online panel hosted by WorkRise. 
"Education is not the great equalizer for economic security and social mobility," said Hamilton, sharing one of the group's key findings. The widespread idea of education as a means of overcoming social and economic disparities — including the racial wealth gap — leads to ineffective remedies. "The conventional wisdom is that as we go through economic downturns, one of the reasons that Black workers fared worse is where they're distributed in the workforce due to skill attainment," said Hamilton. "What our findings are demonstrating is that across recessions, the most educated Blacks, those with a college degree, are actually harmed more relative to their white peers. Social structures have never permitted Black people throughout our history to convert their education, their skills, or their resources in general into desired outcomes at the same rate as white people. This report demonstrates that this is particularly true across recessions."
The researchers examined wages and employment and analyzed the differences in exposure to COVID-19 among essential workers across racial, ethnic, and gender lines. In contradiction to national leaders who have posited a trade-off between economic and public health, Hamilton states, "The No. 1 indicator of economic well-being has to be our health. One may even question or wonder if our political response to the pandemic might have been different if the face of mortality was less Black."
The report sets forth a number of recommendations: expanding the social safety net, providing massive federal aid to state and local governments, increasing public-sector employment, restoring labor power and ending low-road employment practices, reducing intergenerational wealth inequality, ending inequitable tax policies, harnessing the education system to promote public problem solving, breaking the connection between local property taxes and school funding, restoring state and federal support for higher education, measuring the impact of policies on racial equity, and supporting Black, Latinx, and Indigenous organizations, leaders, and researchers.
"We need policies that are going to create conditions for progress. We need to make sure we're valuing racial equity. We're also going to need accountability. We need to make sure that education is being geared to empower people, not just for vocational purposes but to be able to address these issues. We need to restore federal and state aid to higher education so we don't end up with our young people having massive debt as they wait out this recession in higher education," said Hamilton.
The research paper is a joint effort by a team of researchers including Hamilton; Ofronama Biu and Christopher Famighetti, PhD candidates in Public and Urban Policy at the Milano School of Policy, Management, and Environment; Avi Green, director of strategy at the Institute on Race and Political Economy; Kyle Strickland, deputy director of the Race and Democracy Program at the Roosevelt Institute and senior legal analyst at the Kirwan Institute; and David Wilcox, senior fellow at the Peterson Institute for International Economics.