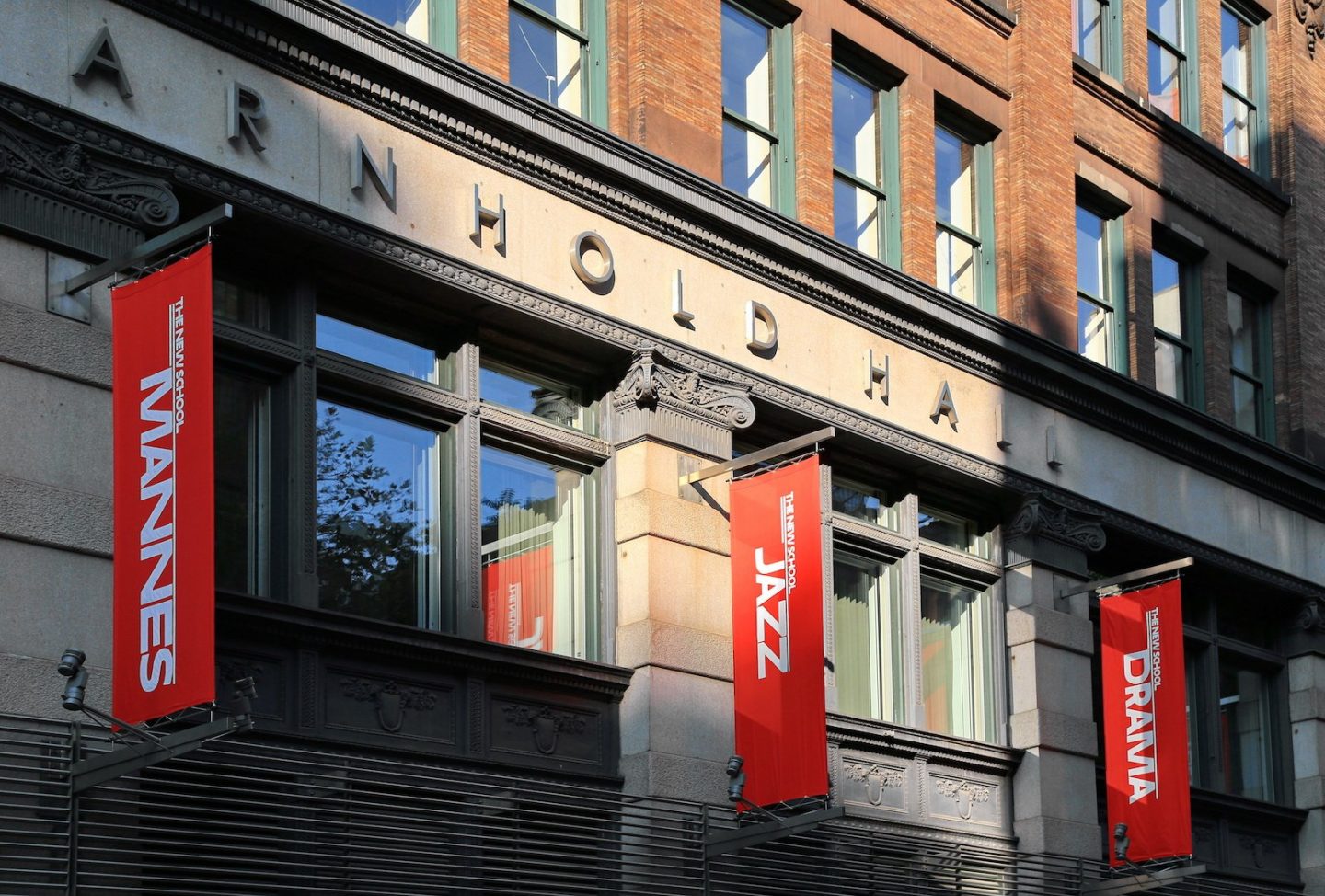 The New School's College of Performing Arts Recognized by Yamaha as an Institution of Excellence
For the first time, the Yamaha Corporation has awarded universities with a Recognition of Excellence, and only selected 10 outstanding schools nationwide. The New School's College of Performing Arts was one of the schools to receive the prestigious award for their extraordinary commitment to innovation in the study of music.
Additionally, Yamaha has committed to working with CoPA in substantive ways for the long-term growth and benefit of its students and faculty. The Institution of Excellence program is tailored to respond to each honoree's unique mission and the designation unlocks benefits for the institution, its faculty and its students.
"We are thrilled to be included in the prestigious list of schools that comprise the inaugural group of Yamaha's Institutions of Excellence," said Keller Coker, Dean of the School of Jazz and Contemporary Music at The New School. "Yamaha's longstanding commitment to music education through innovation and creativity at the highest level of artistry is without equal. We at the College of Performing Arts at The New School are grateful for their recognition of our work, and for the work that they do to support the aspirations of the creative community at our institution and so many others around the world."
"For more than a century, Yamaha has focused on defining and elevating the quality of musical performance," said Dan Rodowicz, senior director, Institutional Sales, Yamaha. "We chose The New School for its outstanding work in fostering an entrepreneurial and open-minded spirit for your students. From its support of early-stage entrepreneurial leaders to its creation of a platform to showcase innovative approaches to social change, The New School is exceptional for engaging its student body and faculty in challenging long-standing industry paradigms. Partnerships like the one with Village Vanguard Orchestra demonstrate its commitment to real-world experiences for its students. All of this is why we are pleased to invite The New School to become part of a program that demonstrates our commitment to finding, celebrating and collaborating with institutions who share our vision for music's crucial role in society."
This year's 10 schools were selected by Yamaha following a rigorous, nationwide nomination and review process. Honorees were chosen for their dedication to providing unique and challenging experiences to their music students through diversity of thought and curriculum, exposure to a wider variety of voices and opportunities and an emphasis on preparing students for the modern world of music. Each year new Institutions will be selected for recognition and added to the roster.