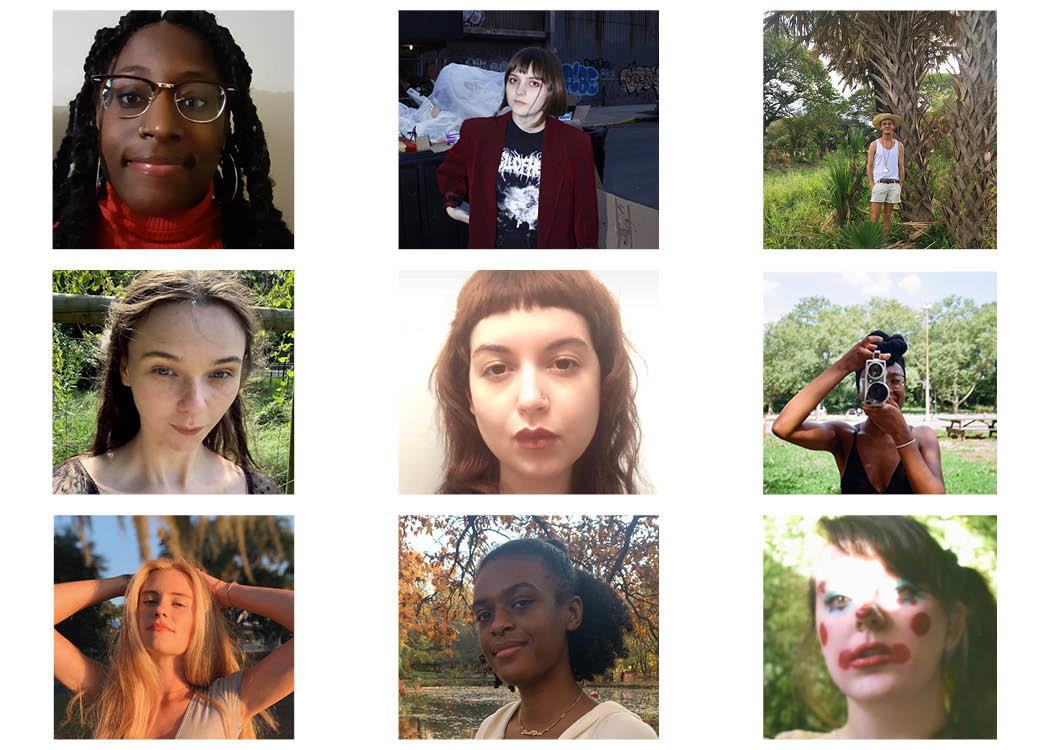 Annual Dean's Honor Symposium at Eugene Lang College Spotlights Undergraduate Research in the Liberal Arts
Eugene Lang College's annual Dean's Honor Symposium carries forward the tradition of celebrating the liberal arts while teaching students how to present their scholarly research. Drawing students from all sectors of Lang, this undergraduate research conference challenges students to both present their work and find ways to bring their projects together with those of others from different disciplines under a single topic.  
"It's exciting to see the growth of our students as they learn how to present their projects as scholars and share their interests with the wider world," said Lang Dean Jennifer Wilson. "At Lang, we encourage students to take charge of their own academic growth, and this showcases how much they have expanded how they conceive of the liberal arts, research, and themselves as scholars and researchers."
Nearly 30 students participated in this year's program, which consisted of original research projects presented in a poster session and panels. Interested students applied to the symposium during the fall semester, and those selected were matched with faculty advisors who guided them in mastering academic discourse and scholarly presentation.
"As a senior, I think part of what made me want to apply to the Dean's Symposium was that it felt like the perfect sendoff before graduation," says Natalie Vaval, Journalism + Design '21. Vaval's project is a card game called Lift Every Voice, named after the Black national hymn; it was initially developed for a group midterm project on the theme of Black Identity for the class Transmedia: Skills and Craft. An educational game somewhat like the TV game show Jeopardy, it highlights unknown and underacknowledged achievements of the Black community that have contributed to American culture at large. "This project definitely has cemented its place in the culmination of work I've done at Lang in the past four years, and it's also the most creative body of work that I've developed within my major," says Vaval.
A key part of the symposium is providing a space for students to engage with others outside of their majors. Rather than being grouped according to their academic field of study, participants are placed together based on the overarching focus of their research. This year, the panels were organized under four themes: Remaking the Past, Changing the Future; On the Habits of (American) Power; Cultivating Community During Crises; and Who Am I? Who Are E/We? Working together to build their panels, students offered one another advice, helping them develop their presentations from initial concept to final product.
The Remaking the Past, Changing the Future panel provided Dillon Bernard, Journalism + Design '22, with an opportunity to develop relationships with and learn from students whose interests lay outside of journalism and media. "I learned a lot from actively being able to connect with other students across academic programs, as my interactions with other students are mostly with journalism and media-minded people. This was a powerful reminder for me about the many ways folks can approach what became the overarching theme of our session: the power of storytelling and narratives," says Bernard. "To consistently work on my presentation with other students and a mentor across multiple weeks was extremely helpful. I now have a presentation and flow that I can re-adapt as I continue to give other presentations around my work. I feel more confident in being able to give an engaging presentation."
The symposium is a unique opportunity for students to develop skills that will serve them both in and outside of the classroom. "It's inspiring watching our students become proud and confident in presenting the results of their hard work and discover that their talents go far beyond being students. They're researchers, scholars, artists, and professionals," said Wilson.