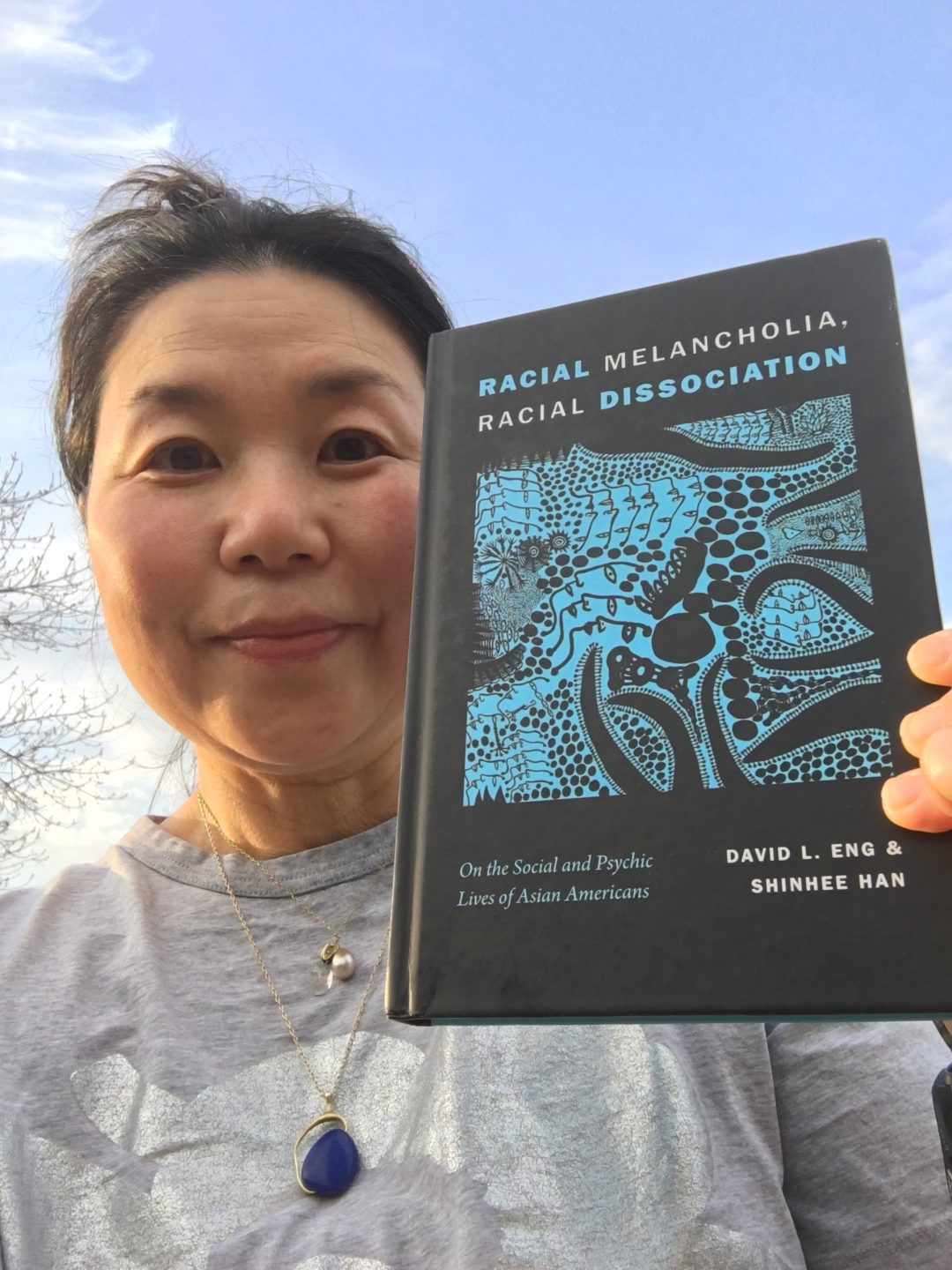 Shinhee Han, Counselor at The New School, Earns Notable Recognition for Book on Social and Psychic Lives of Asian Americans
Published in 2019 by Duke University Press, Racial Melancholia, Racial Dissociation: On the Social and Psychic Lives of Asian Americans is the culmination of 20 years of collaboration between Shinhee Han, a counselor at The New School, and David L. Eng, who is the Richard L. Fisher Professor of English at the University of Pennsylvania.
The book, which draws on case histories from the mid-1990s to the present to explore the social and psychic predicaments of Asian American young adults from Generation X to Generation Y, was recently awarded the 2020 Boyer Prize for contributions to Psychoanalytic Anthropology from the Society for Psychological Anthropology, and also received an Honorable Mention from the AAAS Book Awards in Humanities and Cultural Studies/Literary Studies.
"Both awards are wonderful recognitions of our work and commitment to our Asian American students and we feel deep gratitude," shared Han. "We began writing as a way of binding the trauma of Asian American students suicides, but ultimately, we wrote the book because we feel an ethical responsibility to bear witness and to address the psychic pain and suffering of the students and patients we have taught and worked with for over two decades."
Han and Eng met while they both worked at Columbia more than 20 years ago, where Han was the only Asian American therapist in the Counseling and Psychological Services department, and Eng was the only Asian American professor in the Department of English. The two started working together after a number of suicides by Asian American students at Columbia, which led to their first article, "A Dialogue on Racial Melancholia," which was published in 2000 in the clinical journal Psychoanalytic Dialogues.
That article eventually turned into the focus of their highly praised book, which combines critical race theory with several strands of psychoanalytic thought in order to develop the concepts of racial melancholia and racial dissociation to investigate changing processes of loss associated with immigration, displacement, diaspora, and assimilation.
"Because we have been collaborating for over two decades, we were able to use the classroom and the clinic as a social barometer, marking the changing patterns of immigration, racialization, and assimilation of our Asian American students and patients across two generations: from Generation X (1960-80) to Generation Y, the millennials (1980-2000)" explains Han. "The book explores the topics of suicide to transnational adoption among the Gen X and parachute kids and coming out in our putatively colorblind society among Gen Y."
Although the book was released two years ago, it remains just as relevant and important today. For Han and Eng, they are hopeful that the book's emphasis on social justice allows readers to understand that their individual feelings are also part of a pattern of diverse histories of immigration, racialization, and racism.
"Throughout the Trump administration and the Coronavirus pandemic, our book has offered a language to address racism in our current colorblind society that has specifically targeted Asians and Asian Americans as scapegoats," shares Han. "We hope that our book gives us various conceptual tools to think about the history of the racial subject in relation to the subject of racial history."