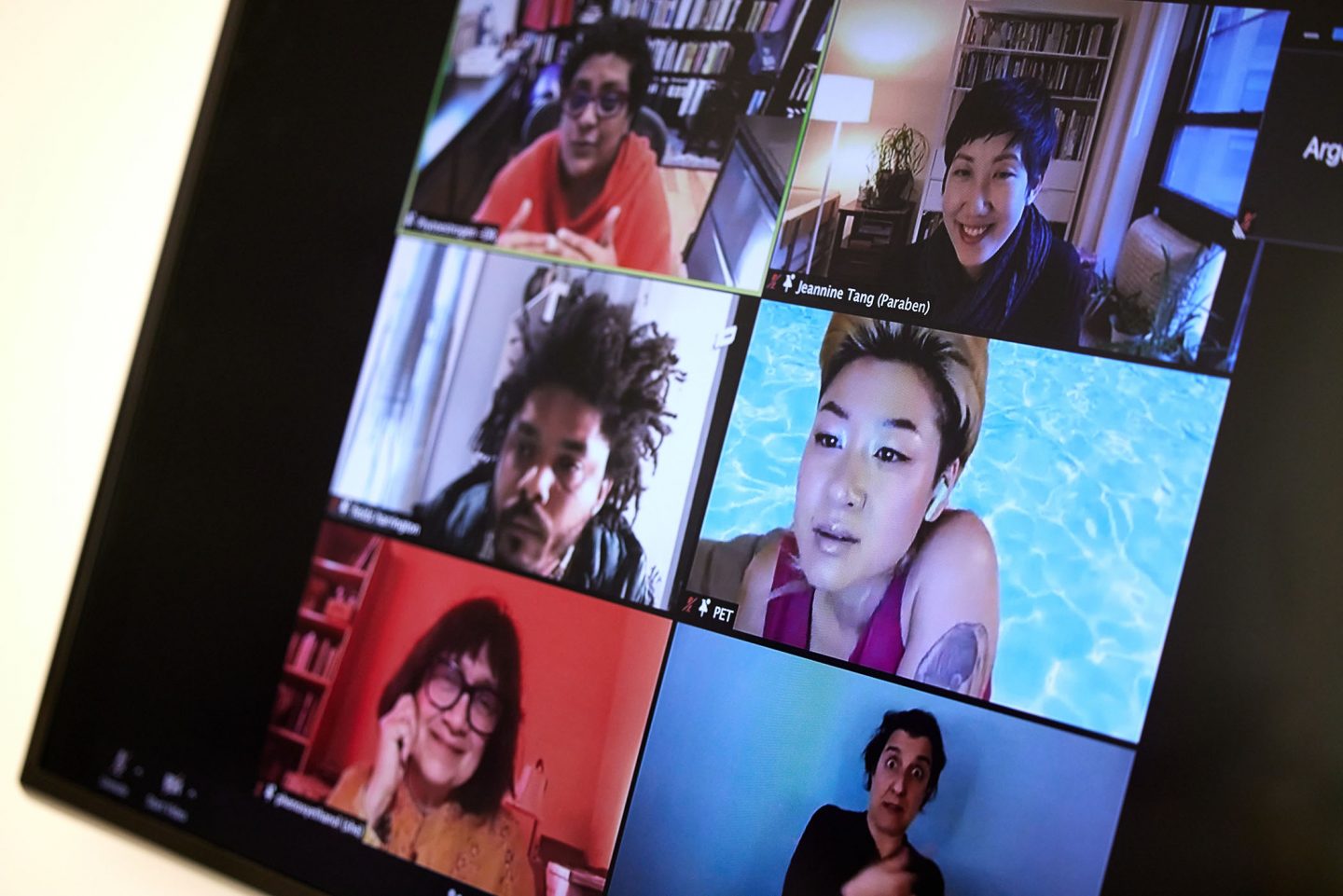 The Vera List Center "As for Protocols" Seminar Series Explores Questions of Algorithms, Equitable Networks, Scientific Research, and More
A protocol is defined as the official procedure or system of rules that governs affairs of state or diplomatic occasions. More broadly, protocols show up in daily life as a form of language that determine how people relate to each other through a variety of different factors and contexts.
Last September, the Vera List Center for Art and Politics kicked off their two-year As for Protocols seminar series, which consists of six different seminars every year convened together with New School professors and faculty members, each engaging in dialogue with various artists, scholars, thinkers, and activists. The series seeks to expand the scope of the term, with a focus on protocols around language and communication, equitable networks, computer interfaces and algorithms, global health and development, data aggregation and narrative systems, culturally-specific community agreements, and protocols undergirding scientific research.
"As for Protocols is our biennial Focus Theme which informs and structures the Center's two-year collective research and exploration across all of our programs, including our curricular activities," explains Eriola Pira, VLC Curator. "The Focus Theme was further developed in conversation with faculty here at The New School, former VLC Fellows, and our board members to arrive at protocols as the visible and invisible underpinnings of human and non-human communities, from Indigenous covenants to computer algorithms, and exploring new protocols that might lead to more inclusive societies."
The main research angles: how protocols govern the functioning of the body, the constitution of the social, and the materiality of our built and online world, provide the basis for each semester of the two-year focus theme, establishing a thematic arc across programmatic projects. Participants in the seminars are invited to explore the overlaps and tensions that exist with this theme.
"Our approach to each of these topics was to both be critical of as well as introduce protocols that can empower individuals and communities in reimagining other ways of being in relation with each other and the world," shares Pira. "The pandemic became a refracting lens for the seminar series, which gave these topics a sense of urgency and potentiality. There were many directions we could have taken for any of the seminars, but it felt important right now to look at how the pandemic has impacted, for example, higher education and offer, as the participants in Seminar Two did, pedagogies outside the neoliberal university that prioritize care, fugitivity, and shared learning."
Highlighting The New School's collaborative and interdisciplinary approach to education, the seminars were organized by VLC's curatorial staff with experts throughout the university, which included: Shannon Mattern, NSSR Professor of Anthropology; Robert Sember and Jennifer Kabat, Eugene Lang faculty members; Josh Scannell, SPE Media Studies Assistant Professor of Digital Media Theory; Fabiola Hanna, SPE Media Studies Assistant Professor of Emerging Media; Ujju Aggarwal, SPE Undergraduate Studies Assistant Professor of Anthropology and Experiential Learning, and Laura Y. Liu, Eugene Lang Associate Professor of Global Studies and Geography; and Jeannine Tang, Eugene Lang Assistant Professor of Modern/Contemporary Art History and Visual Studies.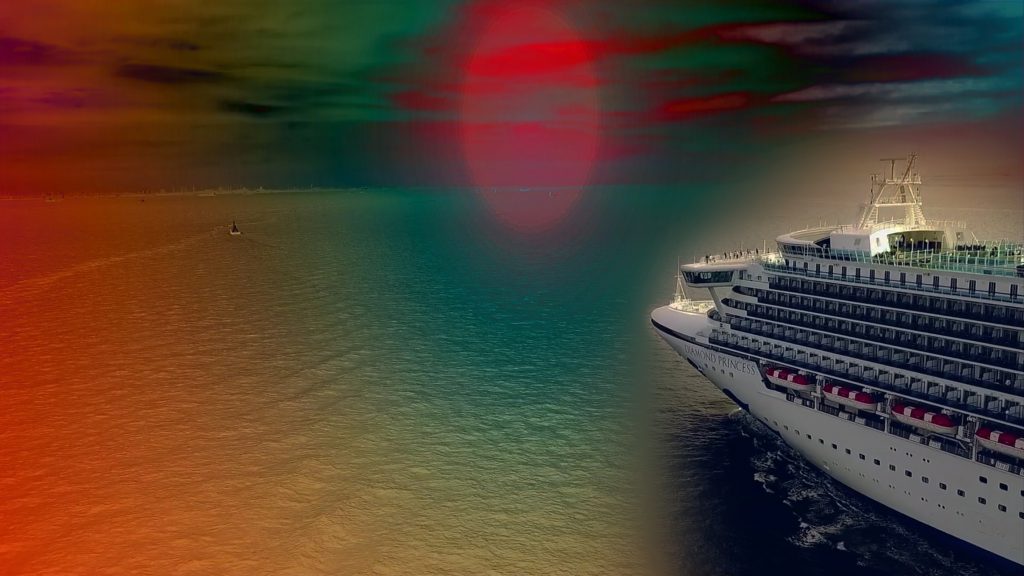 Working within the VLC's thematic framework, the conveners assembled their own seminars, inviting a broad variety of other scholars, experts, and artists, including Shani Peters, Margaret Laurena Kemp, Nadine Naber, and more, to share their unique experiences and insights on their specific protocol topic.
Jeannine Tang, whose seminar "Lab Work: Art of the Experiment" investigated ways that "the scientific experiment" could be remade in consideration of critical histories and theories of technoscience, created a dialogue between artists across different generations and disciplines, and commissioned the artist Mary Maggic to create a new version of the workshops they create in their practice.
"In different ways, the speakers all made a case for the importance of a science and an art that is situated, relational, and imaginative, capable of thinking and acting across social and molecular scales," explains Tang. "I hope people came away realizing how to recognize the ways that art and science have distinct but sometimes entangled histories of experimentation, and that the power of science is entangled with socio-symbolic orders that produce material effects, history of art's entanglement with science has yielded capacious sites for aesthetic and cultural inquiry."
Shannon Mattern, whose seminar considered the relationships between linguistic, technical, aesthetic, social, ethical, and political protocols for communication, echoes Tang both in terms of how she convened her panel, and what she hopes audiences learned from the conversation.
"I wanted to match this topical diversity with inclusive representation in terms of race, gender, sexual orientation, and ability," shares Mattern. "I also wanted to mix scholars with artists and practitioners in various fields, both to demonstrate the disparate contexts in which protocols function, and to offer multiple potential points of entry for our audience. I hoped to denaturalize those protocols, too — to demonstrate how the "unwritten rules" and technical standards shaping our own practices are often quite dissimilar to those employed by people in other subject positions — and by the various inanimate agents that mediate our interactions!"
Interdisciplinary education, inclusivity, and access are central ideas to everything the VLC does but were especially present in the seminars that took place this past year, which were envisioned as an open classroom for a wide-ranging and diverse public audience. Furthermore, all of the events were virtual due to the coronavirus pandemic, which meant both speakers and audience members could participate from around the world. The Center also considered the accessibility protocols of an online event, providing live captioning, American Sign Language translation, and verbal descriptions of images and videos for audience members who were blind or have low vision.
Looking ahead, the VLC will present their spring symposium, To Hold Things Together, later in May, which will focus on protocols of encounter and solidarity in the hyper-local and hyper-dispersed present. And starting in September, the seminar series will return for another year, starting with an event about surveillance presented in collaboration with The High Line.
"Our hope for this two-year investigation, which preceded the conditions brought on by the pandemic, was to look at not only the ways in which protocols are tools of power and control, which they are but also the ways in which they can be tools of empowerment," shares Pira. "The seminars critically approached protocols as evidence of power and oppressive structures but also presented ways in which artists, academics, or activists are actively resisting, reimagining, or envisioning new protocols for more equitable or inclusive futures."