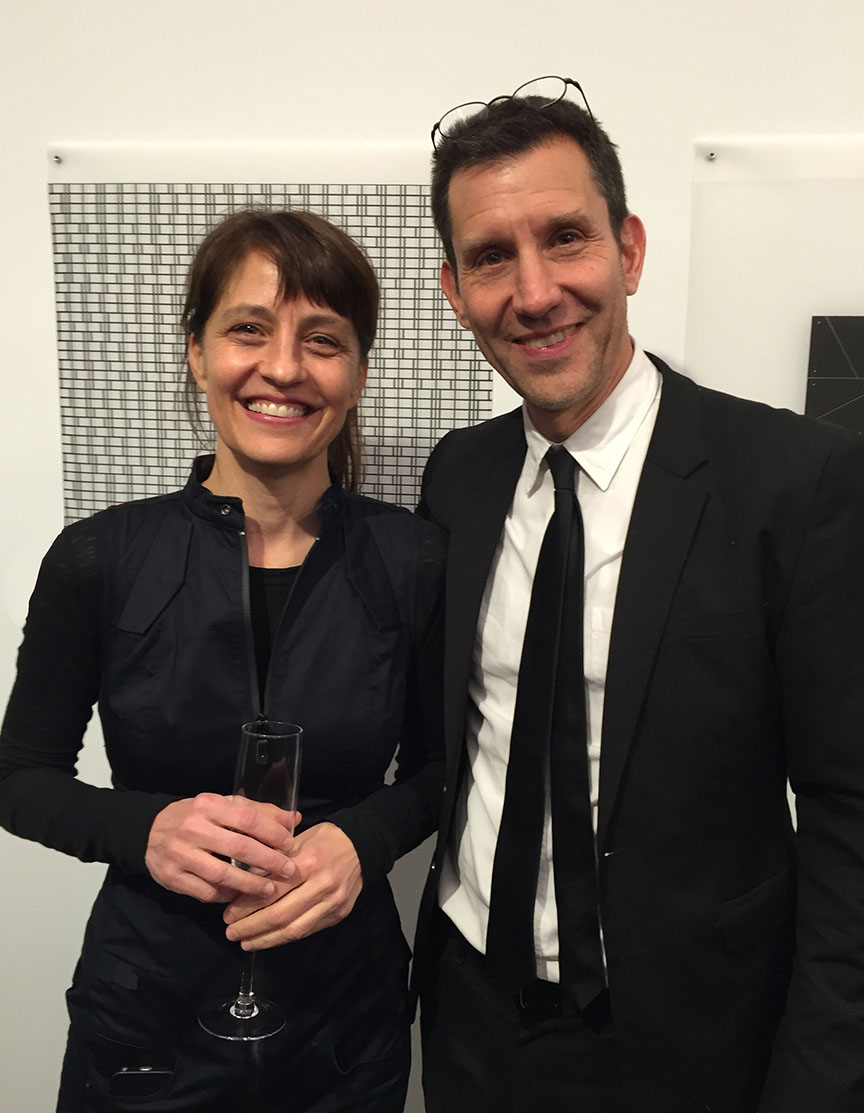 David Leven, Professor of Architecture, Wins New York State Firm of the Year from the American Institute of Architects
As one half of the award-winning architecture firm LEVENBETTS, David Leven, Associate Professor of Architecture in the School of Constructed Environments at Parsons, together with his wife and partner Stella Betts, designs academic spaces and life sciences buildings, houses, libraries, and museum exhibitions.
Recently, LEVENBETTS was named a "Firm of the Year" by the New York State chapter of the American Institute of Architects, a prestigious honor that recognizes "notable achievements in design, community service, education, and service to the profession and the AIA." Leven and Betts have practiced architecture for a combined 48 years, with 22 as principals of their firm, and the award further honors their "leadership and mentorship, as leading design voices in urban issues in architecture, civic and learning spaces, and residential architecture."
"The award was an honor to receive especially because of the purpose of the award," shares Leven. "Stella and I practice, teach and serve on boards in the city and much of our work is located in New York City and state. We feel that our commitment to design, the issues of the city and to architectural education was recognized in this award."
With backgrounds in fine arts, Leven and Betts harness the power of visual culture in their work and let it inform and inspire the way they design and create. They are further inspired by the public nature of architecture, free access and movement in cities, and finding new ways to open up opportunities for interdisciplinary collaboration in places such as academic buildings and offices.
"We are energized by the public nature of our work and the ideas that the buildings and spaces that we are privileged to make can both emerge from the needs and patterns of communities and can give back in small but significant ways to these communities and the city that inspires us," explains Leven. "We are inspired by New York City and where and how we find urbanism and collectivity in architecture at all scales and types."
The LEVENBETTS practice is focused on a wide variety of design, ranging from urban design projects, public architecture, houses and housing, commercial workspaces, exhibitions, and furniture. Their designs typically highlight the expressive nature that exists at the intersection of design and technology, and feature open and equitable spaces that allow for multiple uses.
"In our practice we are currently focusing on civic and institutional spaces of learning, architecture in the public realm and single-family houses where we strive to create precisely detailed yet informal buildings that actualize the modern project of openness, light and abstraction," explains Leven. "We search for these expressive tectonics at a range of scales in these different project types."
As a professor at Parsons, Leven has been able to identify new areas of interest in New York, while also learning new and effective ways of teaching from his colleagues. Since the coronavirus pandemic began about a year ago, he has been teaching remotely, which comes with challenges and new opportunities, such as inviting a wider range of practitioners and thinkers to visit courses virtually, and finding exciting, alternative methods of teaching that will better serve students in the future.
Up next, Leven and Betts are working on a book of thirteen of the houses they've designed, as well as moving forward with four public libraries in New York City. The firm is also working on a "museum exhibition with a pavilion that serves as a prototype of a house, focused on the ideas of the house as a model for new ways of living in our more socially and environmentally integrated future," according to Leven.