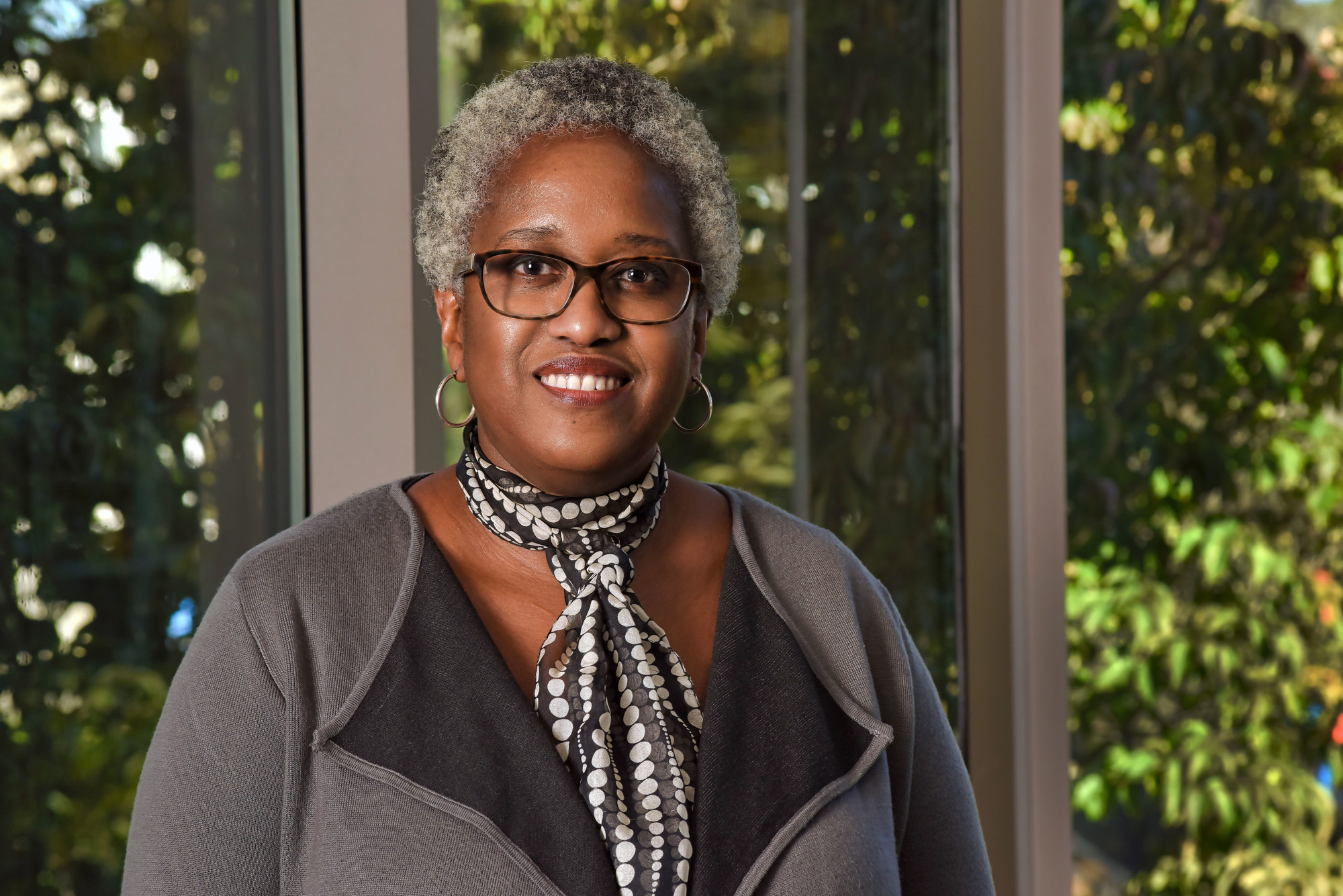 Dr. Renée White Joins The New School as Provost and Executive Vice President for Academic Affairs
As the editor of three books, including the acclaimed Spoils of War: Women of Color, Cultures, and Revolutions and the author of Putting Risk in Perspective: Black Teenage Lives in the Era of AIDS, Dr. Renée T. White is a leading scholar on a wide range of subjects, including race, gender, and inequality.
Currently, she serves as the Provost and is a Professor of Sociology at Wheaton College, but starting August 1, 2021, will join The New School as Provost and Executive Vice President for Academic Affairs.
"It is both humbling and a great honor to be invited to join President McBride in the leadership of The New School," shared Provost-designate White. "I have been deeply impressed by the faculty, students, and staff I have met. I am eager to work collaboratively to further empower the great teaching, learning, design, humanities, and research mission of this community and to continue realizing The New School's deep commitment to equity and justice. I am confident that, together, we will foster a culture of high aspirations, strong core values, and enriched student experiences."
"Dr. White is a distinguished academic leader who brings an extraordinary depth of experience as a scholar, academic leader, and changemaker," said New School President Dwight A. McBride. "She exemplifies the very best of the academy, combining an interdisciplinary ethos and leadership that will drive excellence across the domains of teaching, learning, and research. I am extremely pleased that Dr. White will be joining The New School's leadership team and academic community."
As Provost, Dr. White will partner with President McBride in shaping the academic vision for The New School, where she will focus on achieving greater integration of the university's innovative transdisciplinary research, programs, and creative practice with its commitment to advancing equity, inclusion, and social justice. She will also have direct responsibility for academic planning, curriculum, faculty affairs, research, and academic services and resources.
Dr. White will work with the deans and faculty to leverage the strengths of The New School's six schools to advance the university as a whole. She will also oversee the areas of Strategic Enrollment Management and Student Success and Engagement. She succeeds Interim Provost Stephanie Browner, formerly Dean of The New School's Eugene Lang College of Liberal Arts, who plans to return to teaching and her research projects.
Dr. White emerged as the lead candidate in an extensive search process that began last September. The Search Advisory Committee was led by co-chairs, Rachel Schreiber, Executive Dean of Parsons School of Design, and Darrick Hamilton, Henry Cohen Professor of Economics and Urban Policy and University Professor, and included representatives from the faculty, staff, student body, alumni, university leadership, and trustees. In announcing the appointment, President McBride expressed his "gratitude to the many colleagues across the university who contributed to this process. The participation and viewpoints of many individuals and communities across the university resulted in a search that had broad reach, high aims, and the fullest consideration of values, aspirations, and characteristics you saw as critical for the role of the Provost."
Prior to her role at Wheaton College, Dr. White was Dean of the College of Arts and Sciences at Simmons University from 2011 to 2016. Before Simmons, she served as Professor of Sociology and Black Studies and as Academic Coordinator for Diversity and Global Citizenship at Fairfield University. Dr. White began her academic career at Purdue University, where she held a joint appointment in the Department of Sociology and the African American Studies Research Center.
As a researcher, she is focused on the impact of public discourse on social policy concerning reproductive rights, representations of Blackness in popular culture, and applications of black feminist theory to higher education leadership. Dr. White has also served as editor of the Journal of HIV/AIDS Prevention in Children & Youth, editorial advisor to the Journal of HIV/AIDS and Social Services, and is the co-editor of a forthcoming book on Black Panther. Additionally, she was a Wye Faculty Fellow at the Aspen Institute and completed a National Endowment for the Humanities Fellowship in Black film studies.
Dr. White holds an AB with honors from Brown University and an M.A. and Ph.D. from Yale University, where she was awarded a Mellon Foundation Doctoral Fellowship. She is a member of the Editorial Review Board for the Journal of Women and Gender in Higher Education. She also serves on the Vision 2020 National Leadership Circle, the Council of Independent Colleges (CIC) Chief Academic Officers Task Force, and on the Advisory Committee for the MPH program at Simmons University.