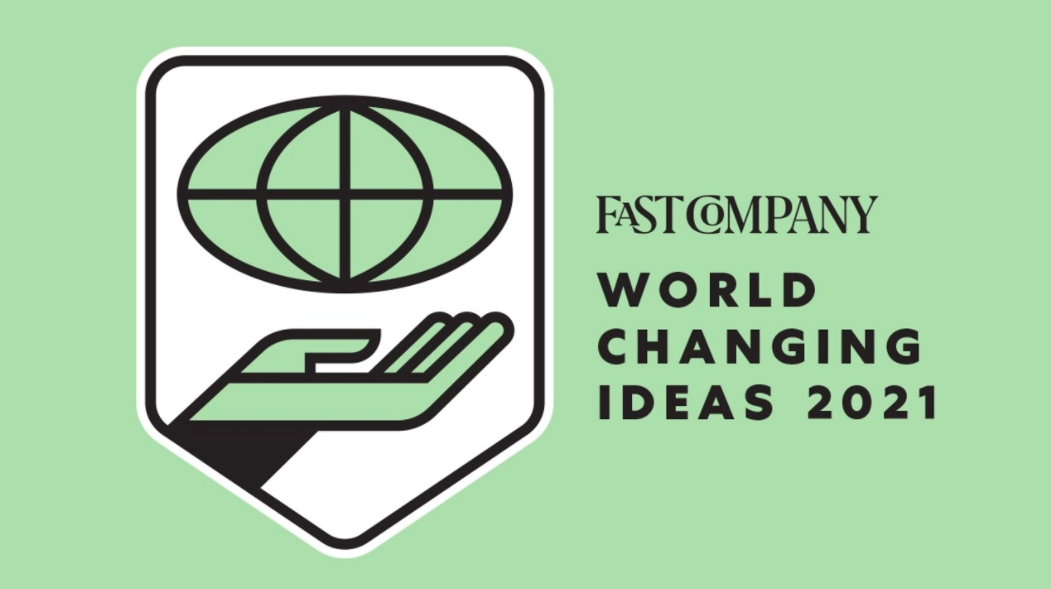 Parsons Entrepreneur Academy Honored by Fast Company's World Changing Ideas 2021
For this year's Education section of their World Changing Ideas awards, Fast Company looked for companies or initiatives that are helping inspire better and more equitable learning.
Parsons Entrepreneur Academy received an Honorable Mention this year, alongside other innovative projects from leading brands and institutions including Google, Duolingo, T-Mobile, and more. Parsons Entrepreneur Academy, which launched in beta at the end of 2020, was selected from a globally diverse pool of more than 4,000 entries across a variety of industries, including design, education, food, politics, technology, and more. 
"We are honored to be identified as a World Changing Idea by Fast Company," says Belén Aranda-Alvarado, who leads the marketing efforts at Parsons Entrepreneur Academy. "Our mission is to inspire creative entrepreneurs to build successful businesses around their art. Since launch, we have created a network of almost 2,000 creative entrepreneurs, enrolled over 350 individuals in our online courses, mentored creative professionals at very different stages in their start-up journey, and shared business training with over 4,000 webinar participants from all over the world."
"There is no question our society and planet are facing deeply troubling times. So, it's important to recognize organizations that are using their ingenuity, impact, design, scalability, and passion to solve these problems," says Stephanie Mehta, editor-in-chief of Fast Company. "Our journalists, under the leadership of senior editor Morgan Clendaniel, have discovered some of the most groundbreaking projects that have launched since the start of 2020."
Affordable web tools are providing many creatives with an opportunity to launch their own business ventures, allowing them to find new ways to financially sustain and protect their creative practices. Next up for Parsons Entrepreneur Academy will be the launch of 3 new online courses that will empower creative professionals in the early stages of their entrepreneurial journey.
"Courses like Building a Mission Driven Creative Business are an opportunity to design a solid foundation for a business and its community to grow, while Quickbooks for Creatives and Funding Your Business shine a light on finance strategies available to new business founders," said C.A. Long, MFA, Director of Digital Learning at Parsons Entrepreneur Academy.
Enrollment is open now and these 8 week Instructor-led courses will begin in June.