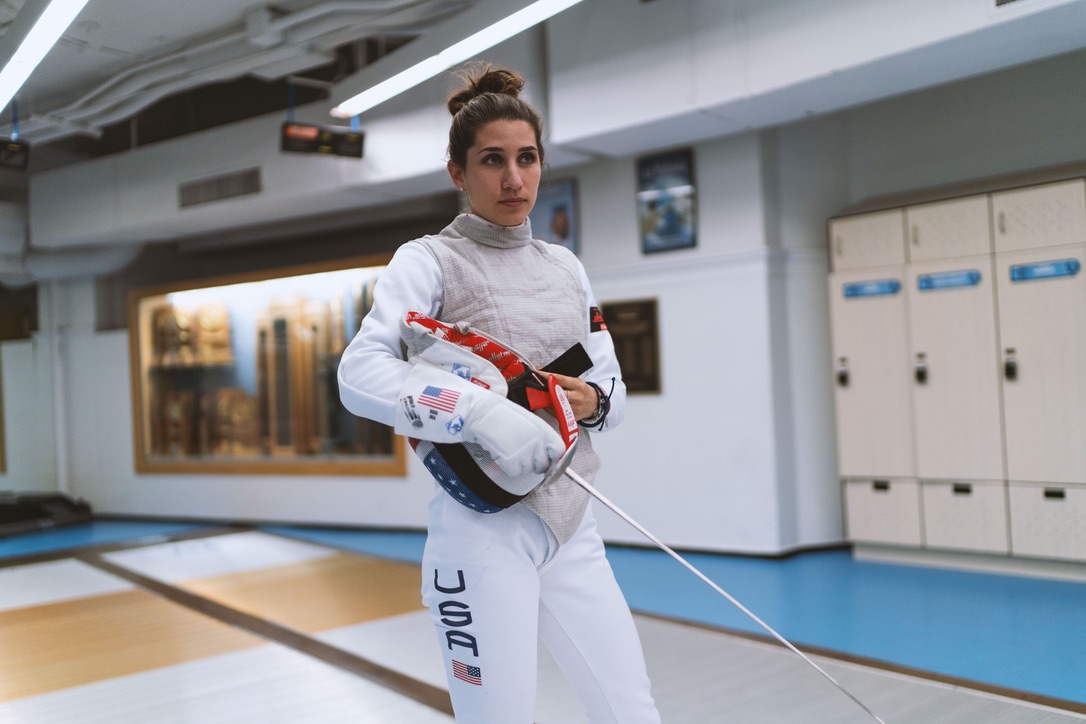 NSSR Student to Compete in Fencing at the Tokyo Olympics
Nicole Ross, MA Psychology '22, was inspired to begin fencing when she was nine years old after watching the movie The Princess Bride. Since then, she has risen in the world of international fencing, competing in the 2012 Olympic games, and winning three World Championship medals. Her involvement in the sport sparked an initial interest in the field of sports psychology, leading her to pursue a master's degree at The New School for Social Research (NSSR).

"I was initially drawn to study psychology because of my involvement in sport and interest in sports psychology, which has grown to be an interest in the field in general," says Ross. "I am always curious and thinking about performance and athlete mental health and well-being, something that I hope will be the cornerstone of my research. I'm also an athlete representative on the United States Olympics and Paralympics Committee (USOPC) mental health task force and I'm really passionate about extending the resources of the USOPC in the field of mental health to my fellow athletes. Those two things are marrying in a really cool way with my studies at NSSR."
While the switch to online learning during the pandemic has created some challenges, many students, including Ross, took advantage of this opportunity to be able to continue studies from anywhere with an internet connection. She was able to begin her studies while living and training in Colorado. "When I started at NSSR last September, I was recovering from knee surgery and living in Colorado Springs to complete my rehab. It was really helpful to be able to go to classes online and have that flexibility."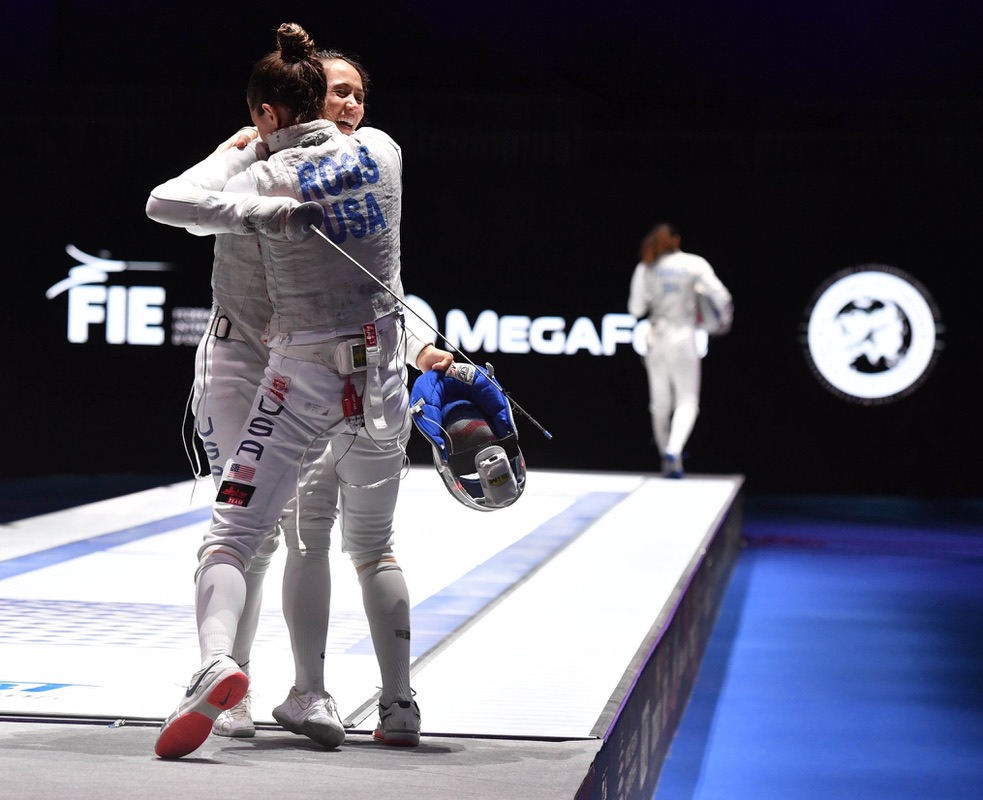 Although online learning was conducive to her training, she is looking forward being able to work with her professors and classmates in person. "I grew up in New York City but I haven't spent any time on The New School campus. I'm excited about getting to have this new experience in-person and seeing what it has to offer."
For Ross, her initial studies in the master's program have solidified her intent to pursue a PhD hone her research interests and continue clinical work. "I have to thank the professors I've worked with this past year especially McWelling Todman, Professor of Clinical Practice; and Lisa Litt, Assistant Professor of Psychology; who have been so accommodating and supportive of my dreams. And I have to thank Adam Brown, Associate Professor of Psychology and Vice Provost for Research, for supporting me in the trauma and global mental health lab, as well as my lab mates. Everyone has been supportive of this odd, but cool, thing I do on the side. I'm really happy to be a part of The New School family."
Ross will compete in women's foil fencing on July 25th and 29th.