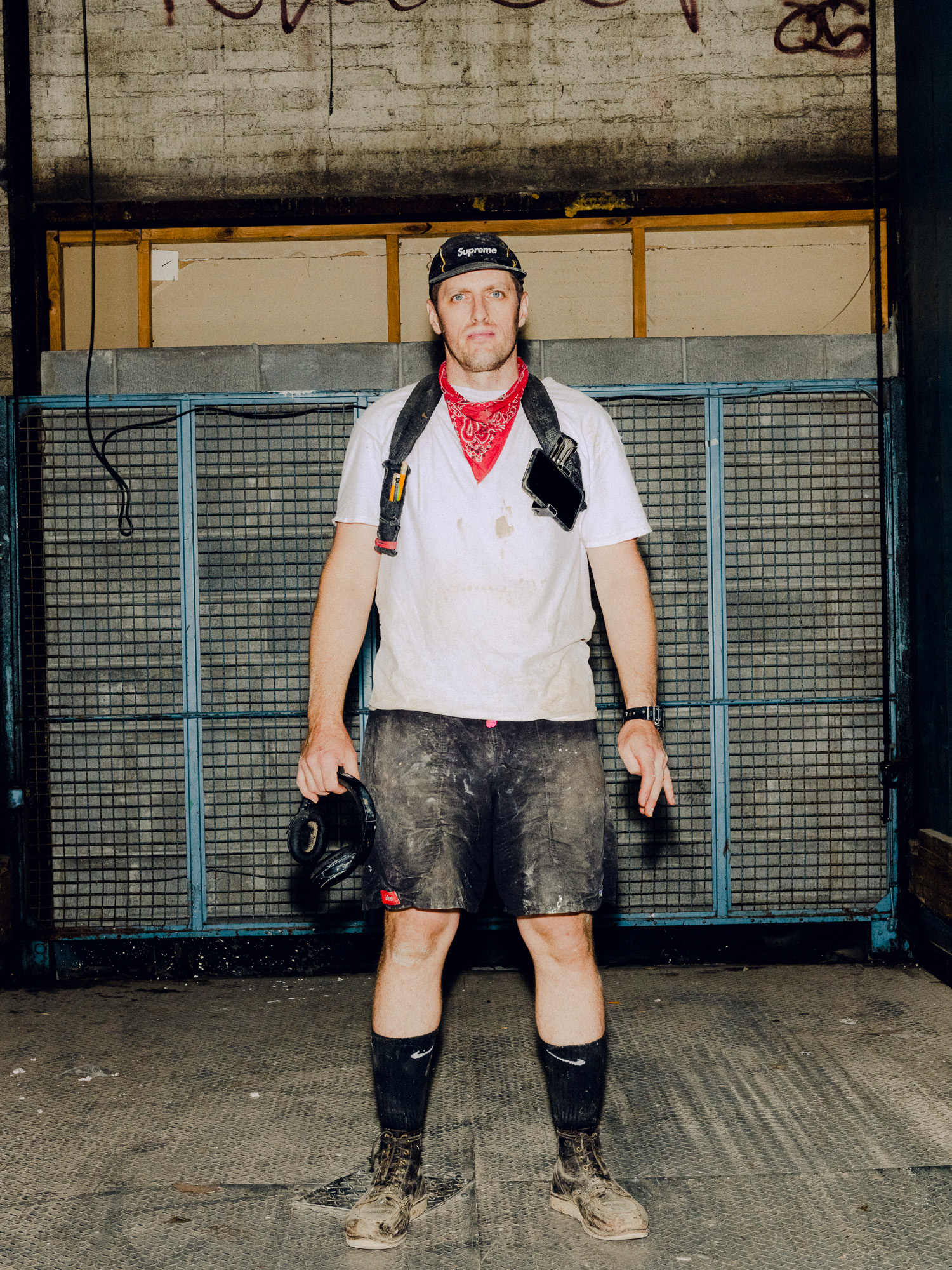 Andy Tyson, Product Design '09, Creates Custom, Sustainable Furniture with Skilset
Andy Tyson, Product Design '09, has a different definition of collaboration than most designers. While he's able to draw inspiration from conversations with friends and colleagues about his work, his best collaborators are laborers, janitors, handymen, dishwashers, set workers, and army mechanics.
"Inspiration mostly comes from people and places very far from the design/makers world," he explains. "Like getting ideas on a chair from a comedian, or a table design from an illustrator/graphic designer, or a lamp idea from an old fishing boat in Norway."
Tyson, who founded his custom furniture and fabrication company Skilset after graduating from Parsons in 2009 while also working full-time at places like Milk Studios and Bureau Betak, turned his full attention to his business when the coronavirus pandemic began. The majority of the furniture is made from cuts of materials Tyson finds around the Brooklyn Navy Yard, where his studio is based, and on his bike rides from his home in Clinton Hill to his work space.
"I design all of my furniture out of simply sturdy materials that can easily be moved into a 4th floor walk-up," he says. 
As a design collective and teaching studio, Skilset's members are provided with opportunities to work on their own projects, learn from each other, and collaborate more generally. Sustainability is the foundation of the studio, as all of the custom furniture is created and designed with salvaged materials sourced from around the city.
In addition to his training as a designer, Tyson also credits his time at Parsons with properly initiating him to New York City, and giving him access to internships and people.
"Parsons linked me to a great network of peers that I keep in touch with as friends who delicately influence me to move forward." Skilset is active on Instagram, where customers can follow along for updates, request commissions, and set up studio visits. As part of the Navy Yard, Skilset is also occasionally open during events, including Open House New York, which will take place this year from October 16-17, 2021.