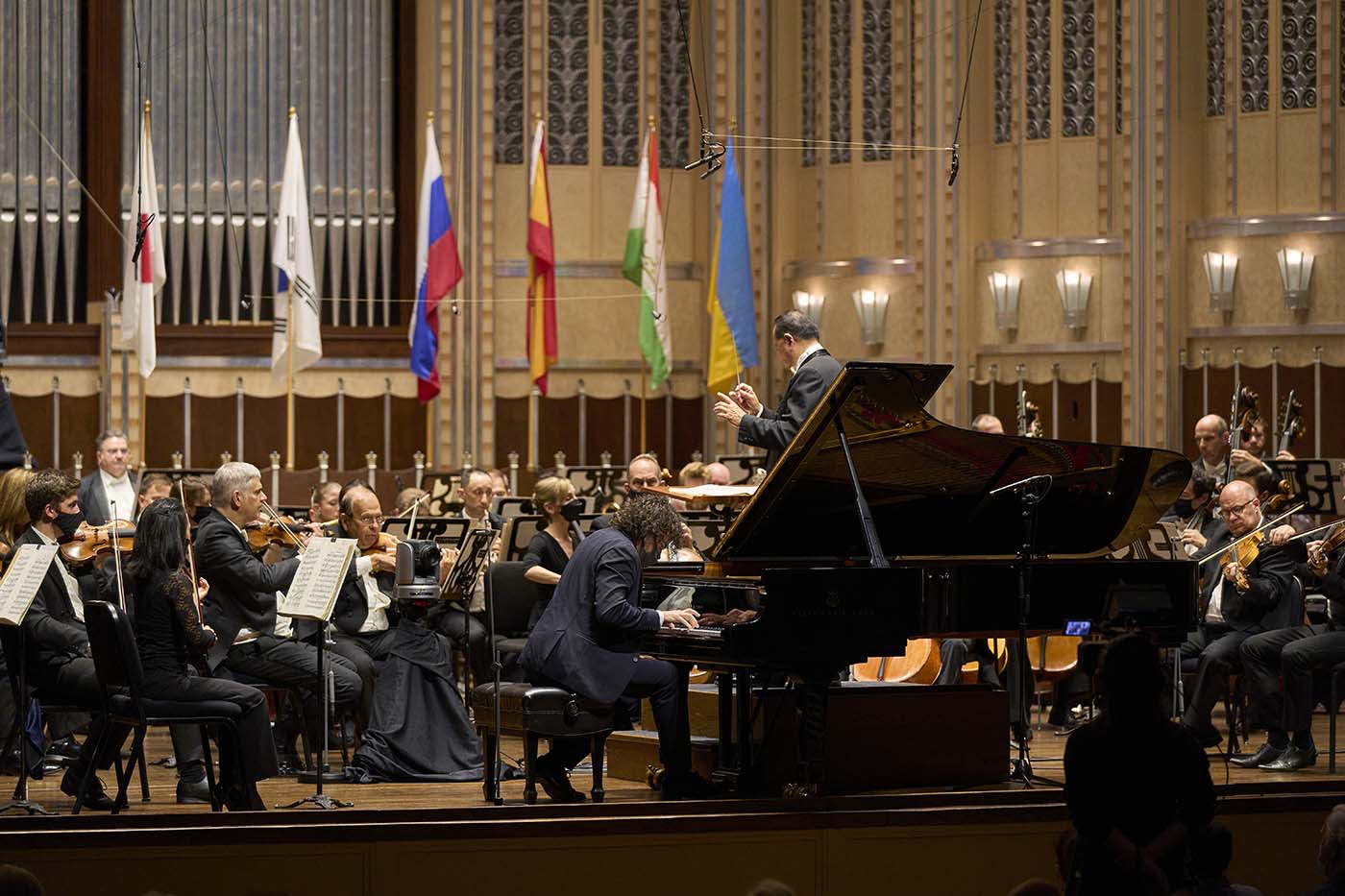 Martín García García, Mannes '21, Wins Cleveland Piano Competition
The Cleveland Piano Competition is one of the most prestigious competitions in the world, and, since 1975, has awarded prizes to world-class pianists including Sergei Babayan, Angela Hewitt, Jean-Yves Thibaudet, and Kotaro Fukuma, among others.
This year, Martín García García, Mannes '21, joined an elite group of musicians when he won the top Mixon prize of $75,000. After almost two years without public concerts due to the ongoing coronavirus pandemic, winning the competition was especially meaningful for García García.
"I felt the warmth of the public and the entire jury," he shares. "It was finally an honor and a privilege to be awarded this prize to be able to share with everybody the wonderful world that is music."
As a musician, García García is inspired by the world in general, human nature, and his family, and draws further inspiration from diverse cultures and various recordings, both musical and from the natural world.
"Music is life, and life is music," says García García. "Thanks to my Mannes and my professor for these past two years, Jerome Rose, I was able to grow as an artist."
"Martin García García is one of the finest talents I have known in my more than fifty years of teaching," shares Rose. "I believe that his two years of the Masters Program at Mannes contributed greatly to his preparation in winning the Cleveland International Piano Competition. Through the chair of the piano department, Pavlina Dokovska, he had many opportunities to perform. I believe that Mannes, as an institution of higher learning, has fulfilled its promise for this young artist. The future is now up to him. He possesses all that is necessary to make a fine career."
Next up for García García will be a debut at Carnegie Hall in 2022, and a recording with the Steinway & Sons label.