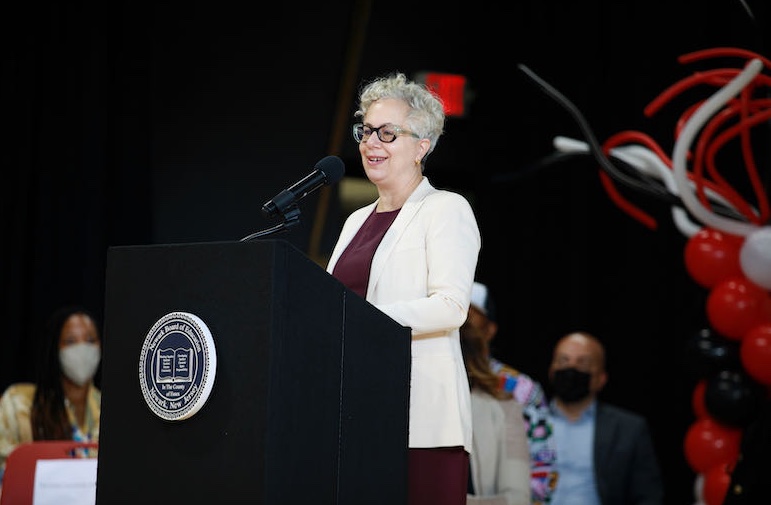 The New School Launches N Ventures to Create Innovative Partnerships and Collaborations that Extend Parsons' Reach and Influence
The New School is once again redefining the boundaries of creative education with the launch of N Ventures, the university's new strategic arm for transformative initiatives in lifelong learning. N Ventures is expanding design learning and breaking conventional education norms by establishing unique partnerships with aligned organizations, on-demand learning programs and licensing opportunities.
"With N Ventures, we are establishing a groundbreaking model of strategic collaborations and brand extensions that enable a global audience to master the creative skills needed to make a positive change in their world," explains Debbie Gibb, Senior Managing Director of N Ventures. "All of our initiatives will be grounded by the University's distinctive key pillars: to challenge conventions; apply a multidimensional approach to learning; be aligned with a fundamental belief in equity, inclusion, and social justice; and enable positive change for creating a better world."
N Ventures' mission is to cultivate strategic partnerships that drive revenue and deliver broad access to Parsons School of Design's renowned multi-disciplinary design programs, ranked #1 in the United States. Initiatives will focus on elevating the role of design in society by providing innovative programs, expanding educational opportunities for underserved communities, and creating a more empathetic society through the lens of design.
"We are thrilled to be expanding the reach of the university's mission by identifying intersection points between what we value and where we excel at The New School, and what real-world communities and organizations need," says Gibb. "This includes working with the Newark School of Fashion and Design on their new innovation fashion and design curriculum, as well as Travis Scott's Cactus Jack Foundation to provide design education to high schoolers in Houston, Texas."
These partnerships are already making a difference. Launched in September, the Newark School of Fashion and Design powered by Parsons School of Design (NSFD) is providing an interdisciplinary design curriculum to students that have traditionally been underrepresented in the creative disciplines. High school students from Newark, New Jersey, can now access world-class courses designed and led by Parsons' faculty and alumni to prepare for careers in design and fashion.
N Ventures is also working with partners like Yellowbrick, Coursera, and 42 Courses to establish multi-dimensional, on-demand learning programs. These will bring in faculty from across The New School to create and lead curricula that extend access to the University's progressive educational offerings. 
"The overall vision for N Ventures is to further democratize design, amplify its impact on everyday conversations, and empower everyone to apply creative skills to improving their lives, careers and communities," says Gibb. "By engaging in experiences outside the classroom, we can share Parsons with more people through new and unique ways."