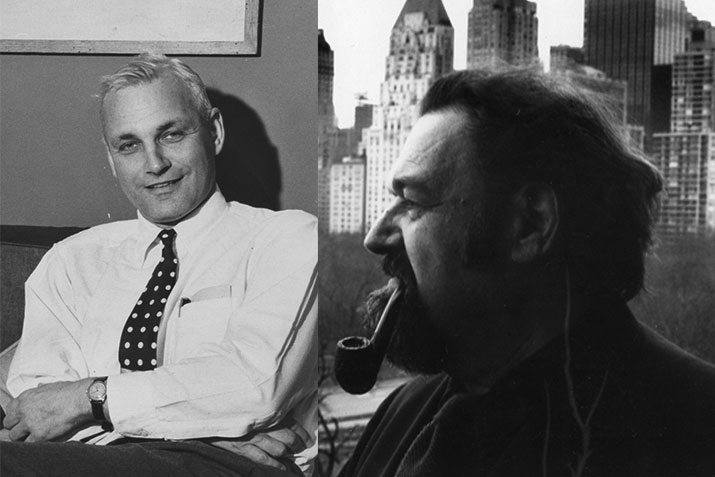 The New School for Social Research Receives Nearly $1 Million Gift to Advance the Study of Economics
Since 2017, 15 PhD students in the Department of Economics at The New School for Social Research (NSSR) have been named Harry Magdoff and Paul Sweezy Fellows. A $1 million gift from an anonymous donor helped establish the fellowships, which provide recipients with three years of full funding. Now, the same donor has committed another nearly $1 million for the continuation of the fellowships.
"The renewal of the Harry Magdoff and Paul Sweezy Fellowship program provides another four years of direct support to doctoral students studying heterodox economics at the highest level. It means that multiple years of new doctoral students will be able to focus on research without incurring debilitating debt. The fellowship is a tribute to our distinctive approach to economics at NSSR. And it serves as a model for fellowship funding that we hope to replicate in our other programs," says Will Milberg, an economics professor and dean of NSSR.
The fellowships are awarded to outstanding incoming students in NSSR's PhD Economics program, well known for its heterodox approaches to economic theory and history, and the history of economic thought. To date, the fellowships has supported 15 students on the cutting edge of the field, including Armando Alvarez, José Pedro Bastos Neves, Elena Blanc, Joao Paulo Braga, Cesar Castillo Garcia, Emanuele Citera, Jacobo Ferrer Hernandez, Ettore Gallo, Qing Han, Tato Khundadze, Andreas Lichtenberger, Kalpa Rajapakshage, Amit Roy, Frutuoso Santana, and Clara Zanon Brenck.
"The Magdoff and Sweezy Fellowships have been—and will continue to be—essential to our pursuit of the best students," says Mark Setterfield, professor and the chair of Economics. "A gift of this size has a transformative impact on our ability to educate the next generation of progressive economists."
Naming the fellowships for Magdoff and Sweezy is particularly appropriate for The New School, given its long-standing strength in classical and post-Keynesian economic theory. Sweezy, dubbed the "dean of radical economists" by the Wall Street Journal, taught Marxian economics at NSSR in the mid-1970s and co-founded the journal Monthly Review, the longest continuously published socialist magazine in the United States. He also wrote The Theory of Capitalist Development: Principles of Marxian Political Economy (1946) and, with Paul Baran, Monopoly Capital: An Essay on the American Economic and Social Order (1966). Magdoff wrote The Age of Imperialism: The Economics of U.S. Foreign Policy (1969). Along with editing Monthly Review, Magdoff and Sweezy co-wrote six books, including Stagnation and the Financial Explosion (1987), one of the earliest treatments of the problem of financialization, which continues to plague the U.S. economy.