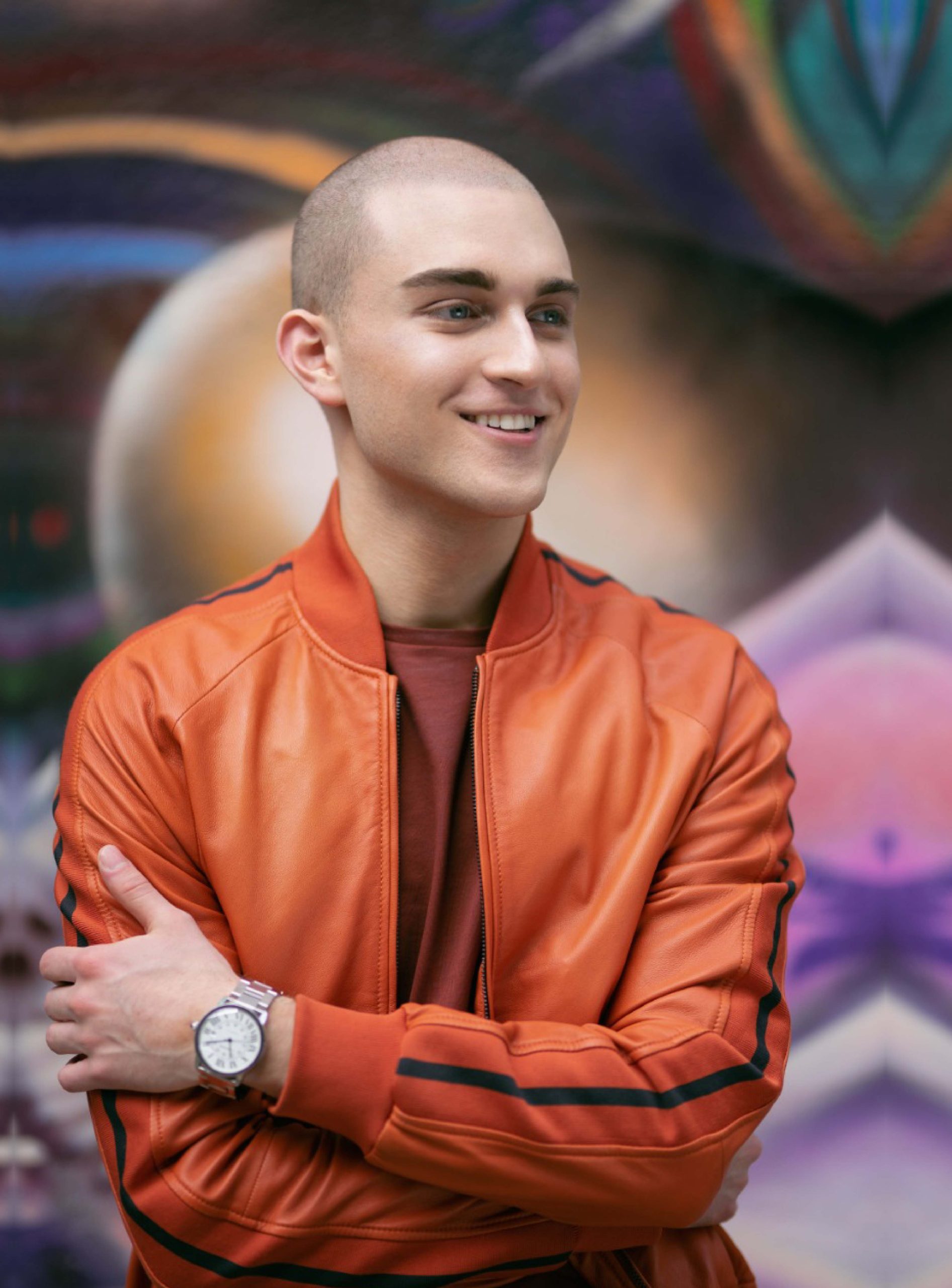 Christopher El Badaoui, BBA Strategic Design and Management '18, Is Revolutionizing LGBTQ+ Healthcare
It's no secret that the healthcare industry needs to undergo a radical transformation in order to properly serve people around the world. The coronavirus pandemic has only exacerbated many of the issues with both private and public health insurance, and it's clear that consumers everywhere are desperate for a change.
For Christopher El Badaoui, BBA Strategic Design and Management '18, the desire to start LVNDR Health, an LGBTQ+ healthcare platform, was driven by a number of factors, including the need to start safe spaces for queer and trans individuals. As co-founder and CEO of LVNDR, El Badaoui's goal with the new healthcare company is to spur positive change in clinical outcomes and shift perceptions around sexual health.
"For far too long LGBTQ+ needs have been neglected; leaving many individuals feeling like they don't belong within the healthcare system and therefore actively avoiding it," shared El Badaoui. "Demand for tailored sexual healthcare is at an all-time high with the average waiting time at 69 weeks (and oftentimes higher going up to 2.5+ years) for gender identity services. The imporance for LVNDR can be observed in that 1 in 3 people in the next generation identify as queer non-heteronormative, which is a 28% rise in the need for specialty services."
LVNDR, which is based in the U.K., aims to help the LGBTQ+ community by offering tools that will improve the typical sexual healthcare experience by creating a remote clinic that allows users to access a tailored service not bound by gender identity, sexual orientation, ethnicity, geography, or socioeconomic status.
"We are at the tail end of 2021 and LGBTQ+ rights are nowhere near where they need to be," explains El Badaoui. "In today's political climate it is clear that if we want to see innovation and better care geared towards the needs of our community we need to step up and make it happen ourselves."
Recently, LVNDR secured $2M in funding from private investors, including Will Gibbs at Octopus Ventures, as well as Harry Briggs of Omers Ventures, Yana Abramova at Pretiosum Ventures, Monik Pham at Pact VC, and Christian Angermayer, among others. The funding will allow the start-up to grow by hiring people to fill key roles, develop their product, and partner with forward thinking public health organizations and bold leaders in the space.
"With LVNDR we are aiming to develop a centralized system, through which all LGBTQ+ individuals can access care no matter where they are in the world," says El Badaoui. "Our vision only starts with sexual healthcare but we truly see it as a gateway to provide extended services within that realm that can significantly affect the lines for LGBTQ+ individuals; all in the hope to provide a digital solution to provide dignified services and care our community deserves."
El Badaoui credits their time in the Strategic Design and Management program in the School of Design Strategies at Parsons with giving them opportunities to learn and think outside the box, which helps them lead LVNDR's vision, branding, and overall strategy. Parsons pushed El Badaoui to the best of their abilities, while also allowing them to evolve and grow, which is clear in the design-forward thinking of LVNDR.
"A big part of what we are building, beyond a solution, is a brand, a new experience, a safe space, and a feeling of community," explains El Badaoui. "This can be best achieved through a design heavy aspect. What does that experience look like and feel like through a digital platform? How can we be as inclusive as possible, reassuring, and empowering? How can we create a product that can make our users feel supported and protected and engaged all at once?"
El Badaoui is not the only Parsons grad making waves with their entrepreneurial spirit. Recently, three alumni were named to the "Art and Style" category for Forbes' annual "30 Under 30" issue, including Wei Hung Chen, BFA Fashion Design '16, Akua Shabaka, BBA Strategic Design and Management '17, and Rahm Bowen, BFA Integrated Design '18.
As El Badaoui and LVNDR close out their seed rounds of funding, they are eager to bring their product to market, and increase access to sexual healthcare for all members of the LGBTQ+ community.