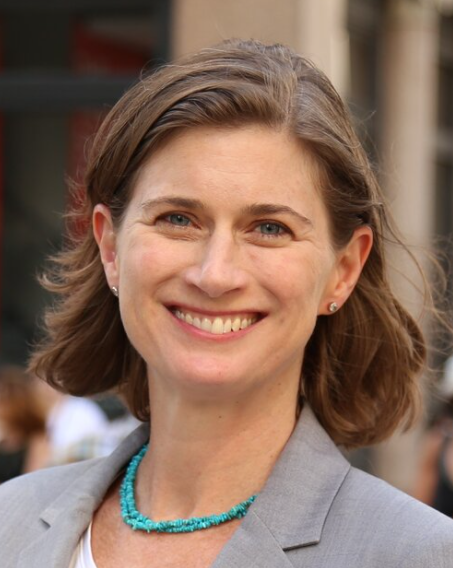 Kristin Morse, Executive Director of The New School's Center for New York City Affairs, Named to City & State's 2021 Economic Development Power 75
Kristin Morse, Executive Director of The New School's Center for New York City Affairs (CNYCA), has been named to the City & State's inaugural Economic Development Power 75. The list identifies the most influential policymakers—elected officials, government appointees and leaders of chambers of commerce, trade associations, business improvement districts, labor unions, corporations and nonprofits—driving economic development strategies in New York and positioning the state for a post-pandemic recovery.
Over the past year, Morse had led CNYCA as it focused its research on the pandemic's effect on the local economy, schools, and the low-income communities that have suffered the greatest impacts. CNYCA's research on New York City's economy and labor market is led by economist James Parrott and his recent work includes in-depth reports on unemployment, changes in workforce development and recovery in the hospitality industry. Parrott's research has been widely featured in the press and Parrott has also been recognized by City & State. During her six years leading the Center, Morse has used her wealth of experience in policy research and development to strengthen CNYCA's reputation as New York's go-to place for ideas, policy analysis and innovative research.
Prior to joining CNYCA, Morse was the longtime executive director of New York City's Center for Economic Opportunity (CEO), the first publicly-supported urban municipal incubator of cutting edge anti-poverty initiatives. She previously worked with local government leaders in Russia and co-authored a textbook on public policy in economies in transition, piloted education reforms in Brooklyn that were adopted by the New York City Department of Education, researched housing and homelessness issues, and developed and administered programs for battered women.
City & State is the premier multimedia news organization dedicated to covering New York and Pennsylvania's local and state politics and policy. Its in-depth, non-partisan coverage serves New York's leaders as a guide to the issues impacting New York. You can read more about the honorees here.