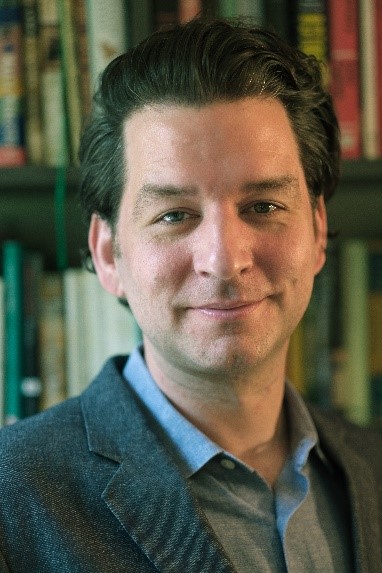 Isaac Butler, School of Drama Faculty Member, Publishes New Book Exploring Method Acting
Method acting has been much in the news recently thanks to Lady Gaga's performance in House of Gucci, where she transformed herself into Patrizia Reggiani to considerable acclaim from critics and audiences alike. "The Method" traces its roots to the early 1900's, and is a system of acting that performers including Ellen Burstyn, Al Pacino, Faye Dunaway, and more have engaged in, while countless other actors have been trained in techniques that have been inspired by "The Method."
Recently, Isaac Butler, a faculty member in the School of Drama, published "The Method: How the 20th Century Learned to Act" which explores the history of method acting, and its enduring influence on how actors act. The book spans a full century of history across two continents and tracks the myriad ways in which Konstantin Stanislavski's acting system traveled across the world to shape the way actors approach "The Method" today. 
"I'm drawn to stories where art, cultural change, and politics collide, particularly if they're filled with lots of colorful characters who happen to possess outsized personalities," Butler explained. He was drawn to the colorful and complex history of method acting, which is populated by larger than life stories from the theater.
"I trained to be a professional actor, and that training was very much rooted, as the Method is, in Stanislavski's teachings," Butler reflected. "As an adult, I've always been curious about how these ideas that first arose in Russia in 1906 wound up crossing the Atlantic and transforming American popular culture and the art of acting. That seemed like such an unlikely turn of events that I just had to know more."
Butler hopes that readers will learn a variety of lessons and values from his book, whether that be an entertaining historical narrative or a new approach to their own dramatic work.
"For some readers I've spoken to, they've really been led to rethink creativity and the creative process and the interplay between their inner life and the world. That's been incredibly gratifying. For others, they've really begun thinking more deeply about acting and performance, and that's great too," shared Butler. "My hope was to make something capacious enough that all sorts of readers could find space for themselves within it."
While Butler's book explores the rich history of "The Method," he did have to leave some particularly dramatic stories out, including the rumor that Lee Strasberg's wife spread that a director had lied about surviving the Holocaust, and a section on the film Reds, which happens to be one of Butler's favorite movies.
As a faculty member in the School of Drama, Butler is regularly engaged with students, who help shape his writing, as he is always thinking about the ways in which they see the world. Butler also aims for his books to work for both the general public and on a college syllabus, and tries to use his writing to fill in gaps that might be helpful for students.
"Being part of this community gives one access to an enormous treasure trove of research tools, whether it's the interlibrary loan system or JSTOR and other databases, and people should really take advantage of them," shares Butler. "We are heirs to a great legacy of theatrical innovation as American theater makers. The building I teach in used to house Erwin Piscator's Dramatic Workshop, where Stella Adler's teaching career took off and where she mentored, among others, Marlon Brando. It's wonderful to feel a deep connection to that history as a teacher at The New School."