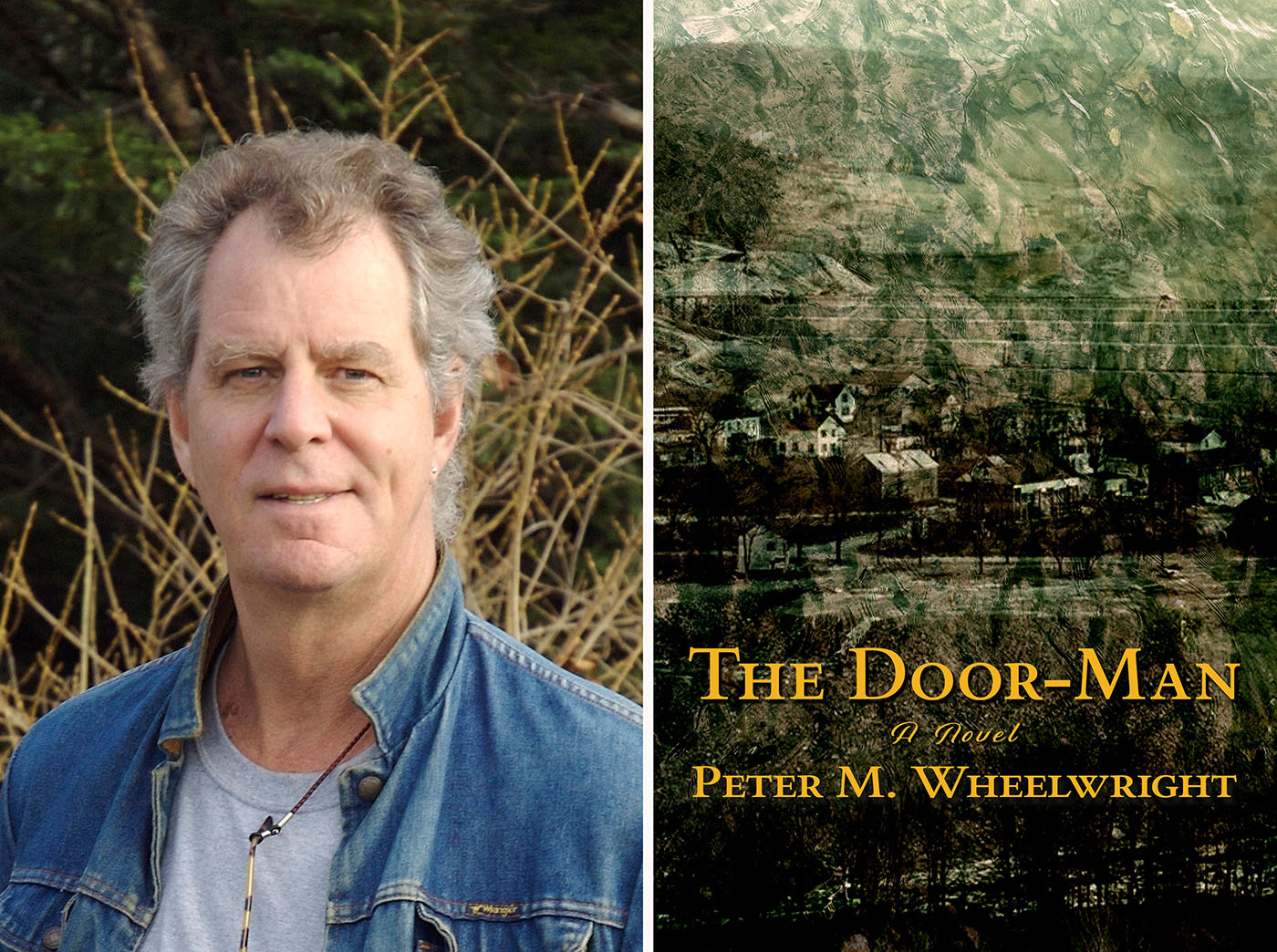 Peter Matthiessen Wheelwright, Professor Emeritus at Parsons, Debuts New Novel, The Door-Man
During the construction of the Schoharie Reservoir in the early 20th century, a fossil was discovered in the small village of Gilboa, New York. The fossil, which was identified by a tenacious paleontologist/geologist named Winifred Goldring, helped inspire Peter Wheelwright's new book, The Door-Man, a multi-generational story about interwoven families who share a deep ancestral wound.
"It seemed like an amazing convergence of events: An ancient forest that brought oxygen to life on earth, the flooding of a mountain valley that brought death to Gilboa, and a remarkable woman fighting against the odds to save them both," explained Wheelwright, "I just thought there was a novel to be written."
Wheelwright's novel, his second, is narrated by a New York City doorman during the decommissioning of the Central Park Reservoir in 1993, and traces the consequences across three generations of the flooded town, the patronized woman who made the fossil identification, and the violence that occurred in the clash of nature and the city.
As a trained architect, and formerly the head of the school of architecture at Parsons, Wheelwright has always been a writer, and his first novel, As It Is On Earth received a PEN/Hemingway Honorable Mention for Literary Excellence in Debut Fiction. He's long been interested in fiction, and actually took writing classes at The New School during the late 90's. He notes that Helen Schulman, SPE Professor of Writing, has been instrumental in his success.
His training as an architect has also informed his career as a fiction writer. "I can't think of many better trainings than architecture to help one write a story – how to structure it, move through it, create the space of it, etc.," shares Wheelwright. "These are all architecture tropes that even creative writing programs use."
Wheelwright's novel explores several themes that many in the Parsons and wider New School community will appreciate, and which Wheelwright taught during his years at Parsons, such as the role of nature in architecture, the design of infrastructure, and climate change.
"I would hope readers are moved by the story and also discern the call to thinking about climate change, deep time, and our inextricable connection to other species and the earth itself," he shares.
With The Door-Man published, Wheelwright is now working on a collection of short stories.