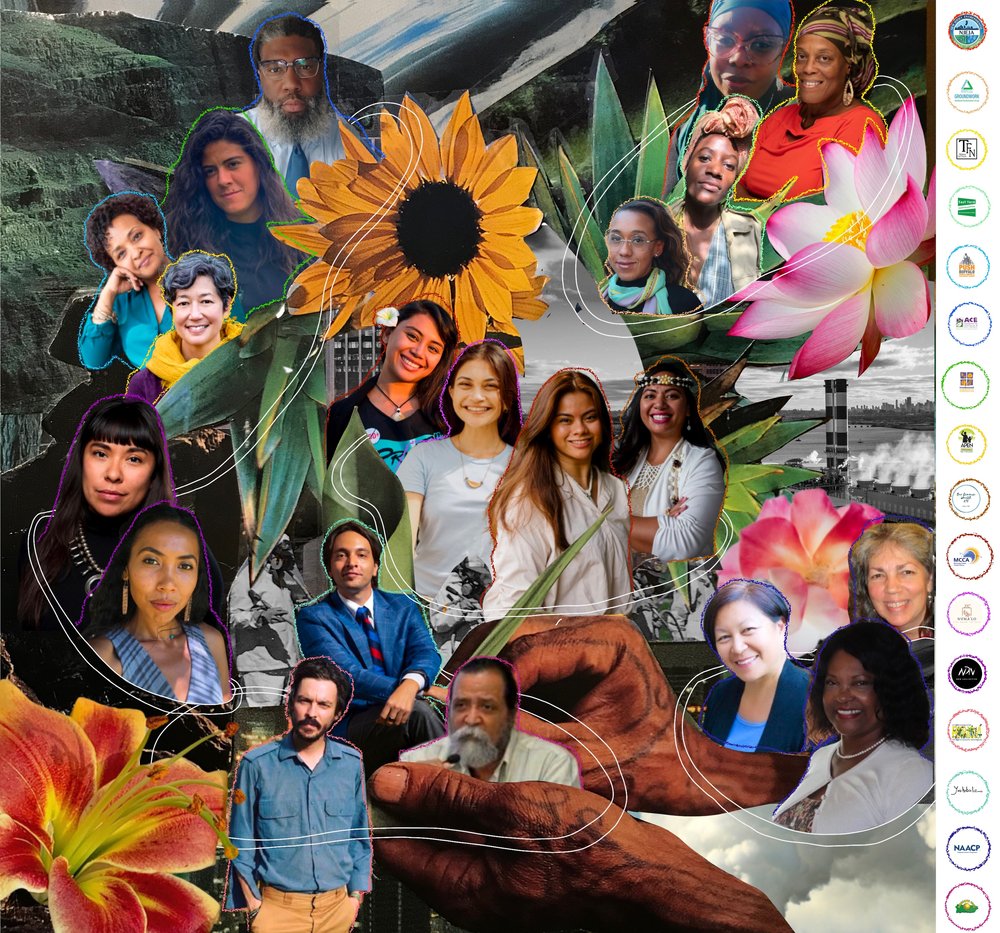 Tishman Center's Environmental Justice Movement Fellows Are Ripe to Disrupt False Climate Solutions and Build Climate Justice 
"The mix of climate missteps and inaction has proven harmful and deadly. This is especially true for Islands like the Marianas, where militarization, climate colonialism, and pollution put our lives at risk in more ways than we're even aware of. That is why we are designing to scale proven solutions," said Sheila Babauta, a member of the Northern Mariana Islands House of Representatives and of the inaugural cohort of Environmental Justice Movement fellows at The New School's Tishman Environment and Design Center.
Babauta is one of 20 groundbreaking leaders who have been selected for Ripe for Creative Disruption: An Environmental Justice Movement Fellowship (EJM Fellowship). The past few years have been tumultuous, with several interrelated crises—the public health emergency caused by COVID-19, the economic crisis that it sparked, the effects of systemic racism, and the ongoing climate crisis—affecting the world's population, with a disproportionate impact on communities of color and low-wealth communities. Leaders on the frontlines of these multiple crises need a space to protype, reflect, and share what they have learned from decades of environmental justice work and to map the future of environmental justice organizing. The EJM Fellowship was designed to provide this space. 
The inaugural cohort represents 18 frontline community organizations and includes architects, urban planners, executive directors, artists, policymakers, green building and sustainability designers, advocates, and organizers. These community leaders are multicultural, intergenerational, primarily Black, Indigenous, people of color (BIPOC), women, and gender non-conforming. Their impact spans eight states and five territories, including Indigenous territories, the Mariana Islands of Micronesia, and Puerto Rico.
The fellowship was designed to develop collective leadership models. Participants will work collaboratively in six groups of two to four to develop, test, and deploy creative and scalable solutions to address aspects of the climate crisis including climate justice, environmental health, and energy democracy.
"For decades, Environmental Justice [EJ] communities have directly faced the brunt of the climate crisis and impacts of pollution, and EJ organizers and advocates on the ground have been leading the change despite federal setbacks," says Angela Mahecha, EJM Fellowship program director. "To make change at the scope and scale that is necessary for our collective survival, we must invest in and provide support to the people and movements that courageously break from the status quo and seek creative paths to build the new, more just world we want to live in."
The EJM Fellowship was created by the Tishman Center, in collaboration with the Social Movements + Innovation Lab, to address the priorities and aspirations articulated by Environmental Justice Movement leaders during a 2019 assessment conducted by The New School. In the assessment, leaders expressed a desire for more opportunities to creatively generate and iterate on approaches to their work, collaborate with other leaders, build leadership skills, and scale impact. Last year, the Tishman Center also gathered movement leaders for a series of conversations called "Radical Reimaginations for Climate Justice" to further explore movement building, strategies for advancing climate justice, and potential focus areas for the fellowship.
"We need to understand and practice collective leadership if we are to radically reimagine the changes needed for the next 20 to 100 years," said Jacqui Patterson, founder and executive director of the Chisholm Legacy Project and EJM Advisory Committee member in a press release. "We as leaders don't often get this level of opportunity and support to join forces across organizations, sectors, and collectively innovate. It is about time we 'remix' design in the vision of EJ communities."
Ripe for Creative Disruption: Environmental Justice Movement Fellows
Group 1
Rahwa Ghirmatzion, People United for Sustainable Housing, Inc.
Maria Lopez-Nunez, Ironbound Community Corporation
Dwaign Tyndal, Alternatives for Community and Environment
Miya Yoshitani, Asian Pacific Environmental Network
Group 2
Julio Morales, Y no había luz
Juan Rosario, AMANESER 2025
Jesús Vázquez, Organización Boricuá de Agricultura Ecológica de Puerto Rico
Group 3
Dr. P. Qasimah Boston, Tallahassee Food Network
Rachel Jefferson, Groundwork Northeast Revitalization Group
Melissa Miles, New Jersey Environmental Justice Alliance
Taylor Thomas, East Yard Communities for Environmental Justice
Group 4
Valerie Amor, NAACP Centering Equity in the Sustainable Buildings Sector
Teron McGrew, NAACP Centering Equity in the Sustainable Buildings Sector
Alice Sung, NAACP Centering Equity in the Sustainable Buildings Sector
Group 5
Jade Begay, NDN Collective
Kailea Frederick, NDN Collective
Group 6
Representative Sheila Babauta, Our Common Wealth 670
Moñeka De Oro, Micronesia Climate Change Alliance
Cami Egurrola, Micronesia Climate Change Alliance
Jasmine (Mina) Flores-Cantrell, Numa'Lo Refillery