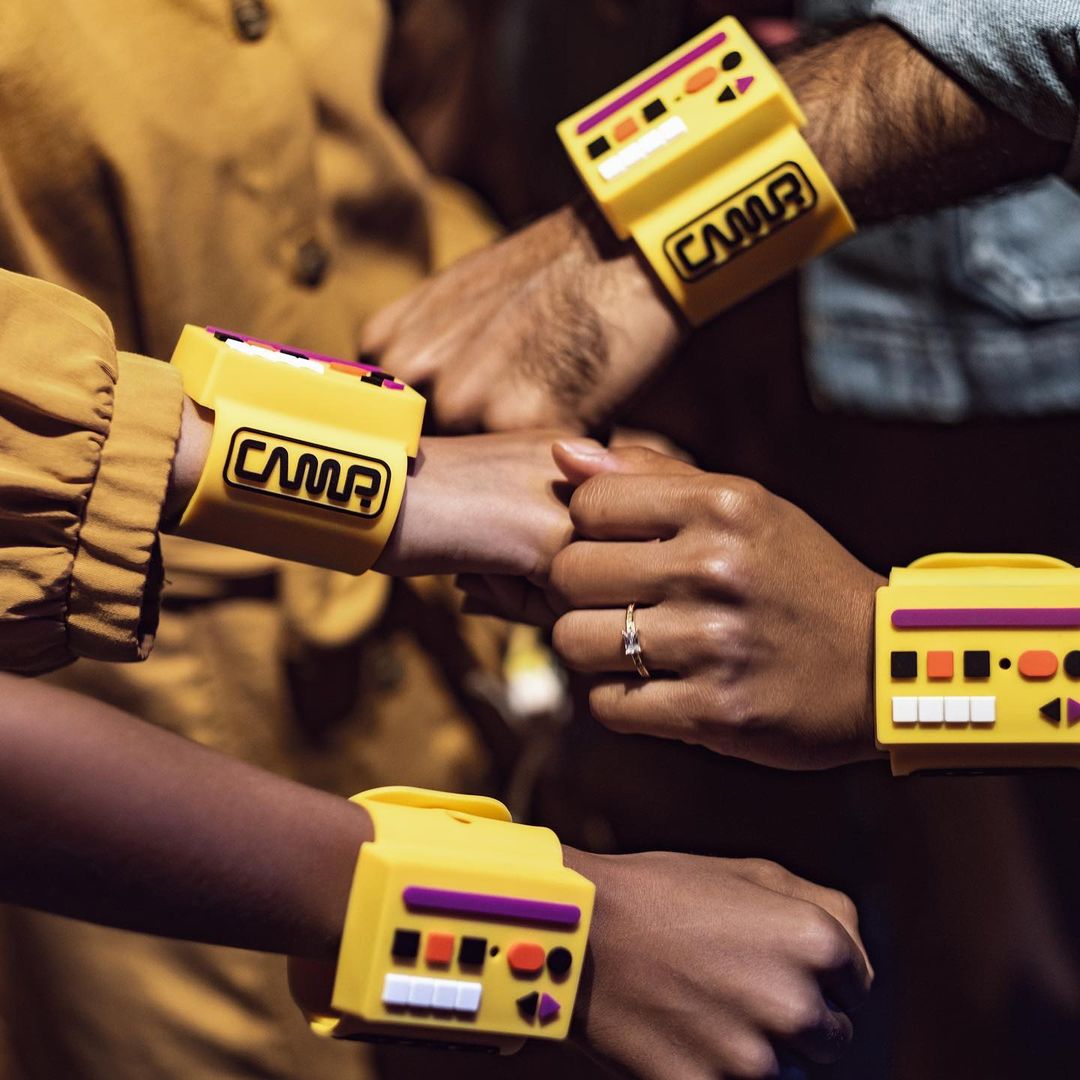 Sofia von Hauske Valtierra, Product Design '17, Design and Technology '19, Creates Interactive Experiences through Design
It's not hyperbole to say that everything – including experiences – is designed. As an industrial designer at design studio Friends Of, Sofia von Hauske, Product Design '17, Design and Technology '19, knows this well, as she is responsible for a variety of wide-ranging design needs at the studio, which have included projects related to toys, shavers, packaging, and more.
Recently, she served as the lead designer for the Space Communicator bracelet, which is part of the toy store CAMP's "Cosmic CAMP" experience in Brooklyn, where families can take interactive tours with games, challenges, and more. Friends Of is a small studio, which gives Sofia von Hauske numerous opportunities to be hands-on for every step of the design process, which includes ideating via sketches, 3D modeling, rendering, client services, and more.
"Curiosity is what inspires me," explains von Hauske. "I like objects that make me want to pick them up to see how they feel in my hand, objects that make me want to push buttons, objects that make me wonder how they work or how they were built. So when I design, I try to spark this feeling in other people, and with kids, doing this is a lot of fun."
von Hauske earned two degrees at Parsons, where she was pushed out of her comfort zone, and introduced to new skills, techniques, and collaborators. She's grateful for the facilities, technicians, and community at Parsons, and advises current students to never stop learning and trying new things.
"Parsons is a great place to make mistakes and a great place to ask questions," she explains. "Not only was there no judgment, but I was always able to find someone who was willing and able to help me out."
With the CAMP experience in full-swing in Brooklyn, von Hauske and Friends Of are already hard at work with the store on a Disney-themed experience, among other new and exciting upcoming projects.