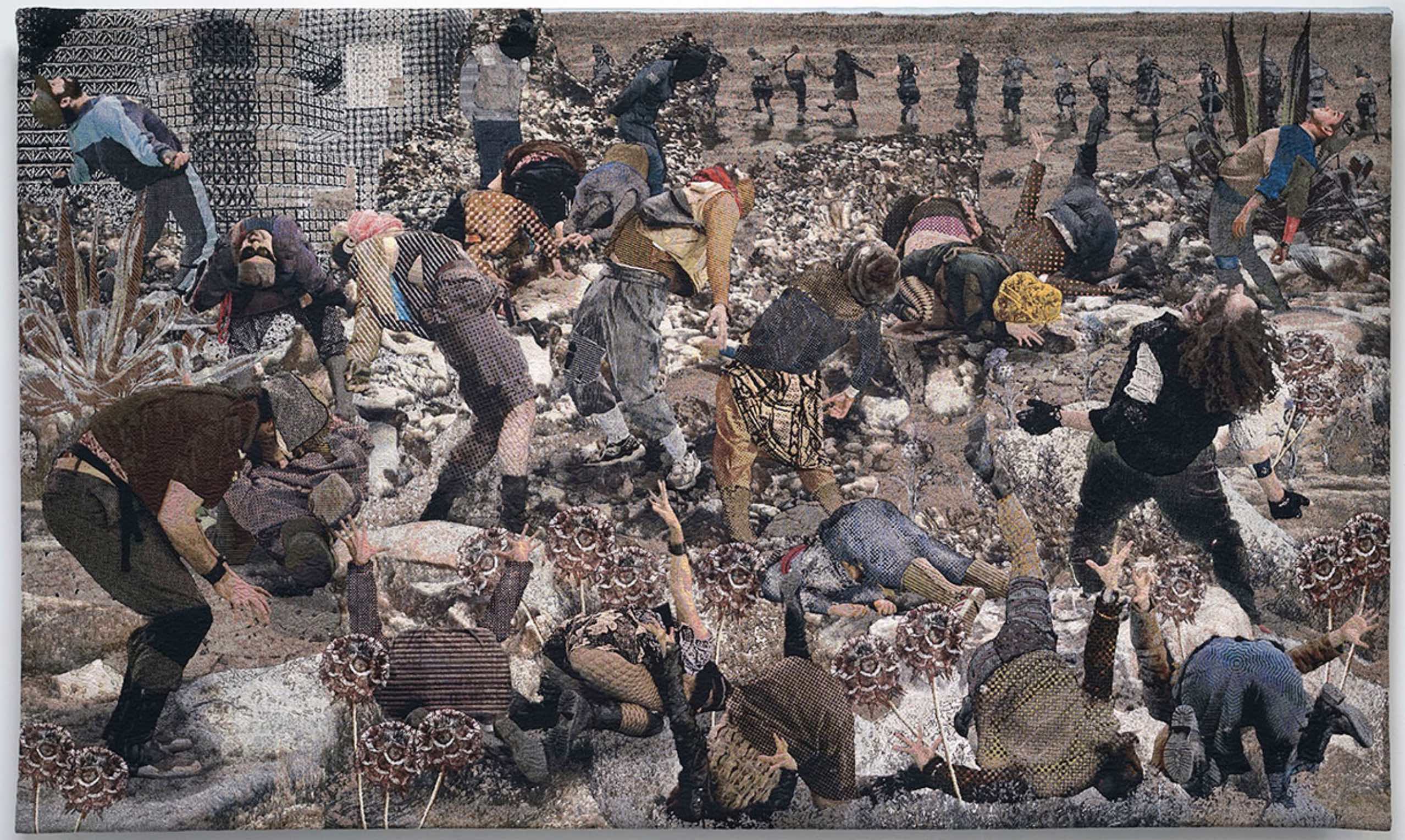 Anthony Aziz and Sammy Cucher, Parsons Fine Arts Faculty, Receive 2022 Pollock-Krasner Foundation Artist Grant
Since meeting as graduate students at the San Francisco Art Institute in 1990, Anthony Aziz and Sammy Cucher, both Faculty of Fine Arts at Parsons, have been exhibiting their collaborative work around the world, including at the New Museum in New York, the Venice Biennial, the National Gallery of Berlin, MASS MoCA, and more.
Recently the interdisciplinary artists received a grant from the prestigious Pollock-Krasner Foundation, which aims to advance the work of artists through direct financial support and more. To date, the Foundation has awarded more than 5,000 artists with $82 million.
"We are thrilled to have been awarded a Pollock-Krasner Foundation Grant for 2022 and honored to be part of this legacy and encourage all our fellow artists to apply for a grant," share Aziz + Cucher. "Their generous support can make a huge difference in any artist's work and career."
With the support of the grant, Aziz + Cucher will continue working on a new series of mixed media paintings and multi-channel video installations while preparing for a major publication on their practice that will celebrate the 30th anniversary of their artistic collaboration.
As faculty members at Parsons for more than twenty years, the artists continue to be inspired by the creative community in the School of Art, Media, and Technology and beyond. "Teaching at Parsons provides us with direct access to a community of scholars, students, thinkers and colleagues who are doing important work around many of the most pressing issues of the day," they share.
Their newest work will be presented at the Gazelli Art House Gallery in London this coming Fall, to coincide with the launch of their retrospective book being published by La Fabrica Editions, Madrid.