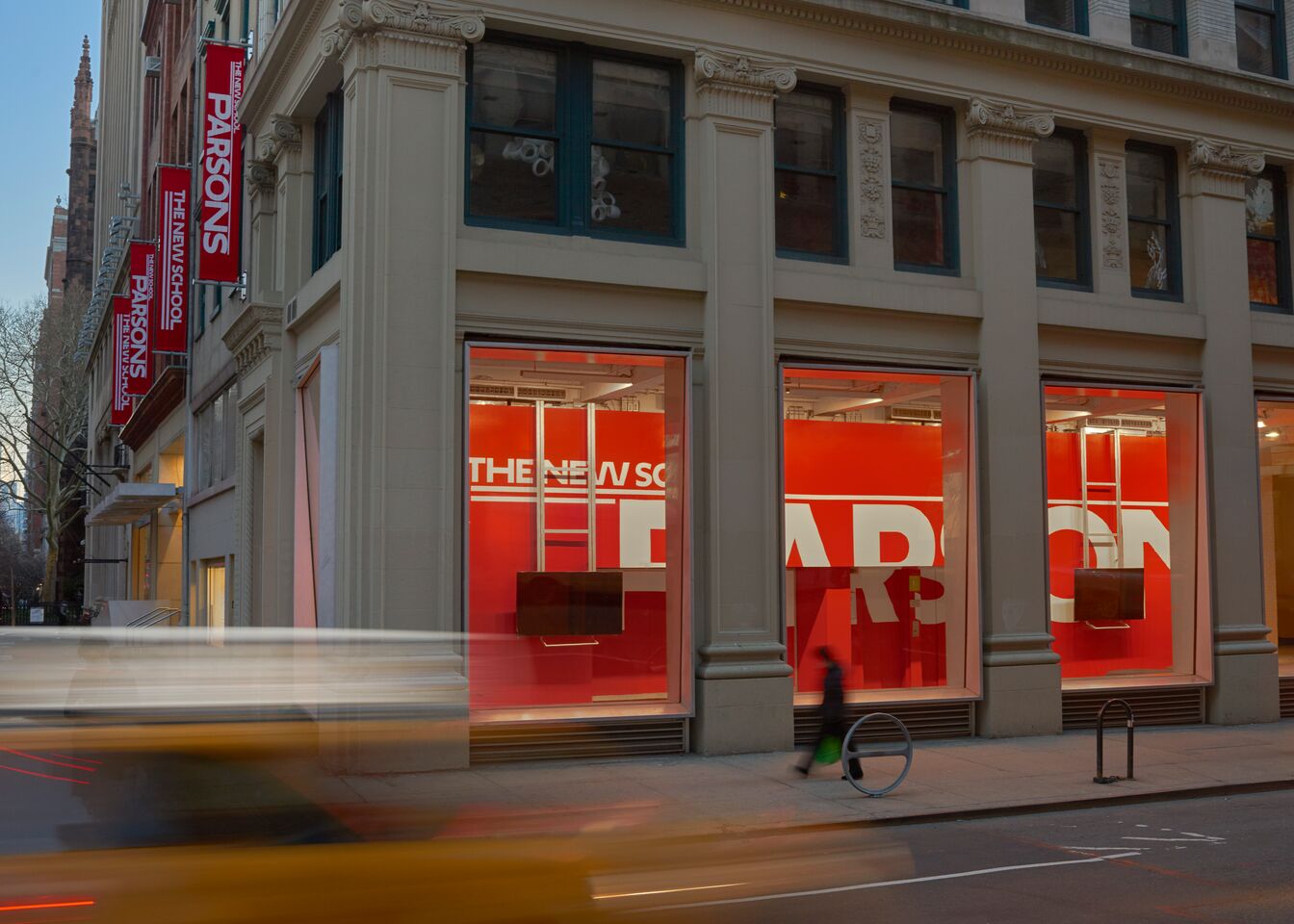 The New School Launches Parsons Executive Education
Business success is increasingly tied to managing the complexity of a globally connected society, creating demand for executives and entrepreneurs who have developed the competencies to navigate such conditions with creative confidence. While business leaders may look to traditional executive education programs to develop their managerial skills, many of these programs still focus on subjects like linear planning and calculating return on investment. Recognizing that businesses need to have a more systems-based, integrative, and inclusive perspective, The New School's Continuing and Professional Education (CPE) created Parsons Executive Education to train a new kind of industry leader and entrepreneur, one capable of bringing a design mindset, creative problem-solving and a social justice ethos together to challenge conventional thinking and develop bold sustainable solutions in response to a rapidly changing world.
"The idea that design as a practice and knowledge domain that is a generative force for positive change in the world is central to our mission. Our programs leverage design methods and competencies as a business tool to tap into unmet customer needs and accelerate the rate of innovation with a sense of global citizenship," says Dr. Mariana Amatullo, Vice Provost for Global Executive Education and Online Strategic Initiatives. "We're excited to work with executives interested in learning new frameworks for examining problems with a holistic approach and developing solutions and embedding the concept of design at an organizational level, where it can be implemented as a lever of change."
The new executive education platform draws on Parsons School of Design's innovative curricula, collaborative methods, and pioneering uses of technology and experimentation. Central to Parsons Executive Education is the concept of return on design: improved performance, increased resilience, dynamic new customer experiences, and maximum growth resulting from the creative application of design. At other universities, executive programs tend to focus on return on investment—a performance metric that measures the amount of return on a particular investment relative to the cost of the investment. Employing the concept of return on design, along with attention to equity, inclusion, and social justice, will enable executives to use design to develop strategy, drive transformation, and address complexity.
"With return on design, we're saying design is part and parcel of your world as an executive, as a business leader," says Amatullo. "Innovation happens at the intersection of disciplines, and when you embed the concept of design at an organizational level in a way that's more about the problems at hand and not so much about the product, you start seeing the levers of change used in a different manner."
"Most other executive education platforms are connected to a business school, while ours is deliberately connected to a design school and to a university with values tied to equity and social justice," says Anne Adriance, The New School's senior vice president for Marketing and Business Development. "That's the lens we're bringing to what executives in business need both today and in the future, and they're not going to get that from any other executive education, because no other executive education program is connected to those two things. We believe that it complements what you get from other programs but is highly distinctive and differentiated."
While the Parsons Executive Education platform may be new, the idea of executive and continuing education aligns with the founding principles of The New School. When the university was created, more than a century ago, it focused on the idea, radical for its time, of providing "open courses" rather than degree programs for adult learners. These courses, consisting of lectures, discussions, and readings, were available to, as described in The New School for Social Research Announcement 1919–1920, "anyone seriously intending to carry on the work and to follow the assigned readings." That legacy continues to inform the development and expansion of CPE and Parsons Executive Education.
"Currently those who can access and take advantage of a New School education are largely degree-seeking students. CPE and Parsons Executive Education are part of an initiative to invite all types of learners to our university, where they can challenge conventional thought and receive the benefit of Parsons and The New School's specific academic approach," says Adriance.
"The New School has a quality and mission that are both timely and timeless, and we're intentionally providing a type of executive education and professional adult learning that would only come from a place like The New School," continues Adriance. "We've always had a leading-edge, intentionally progressive orientation toward educating for where the world needs to go and preparing students and learners to contribute in a constructive and positive way. What we're offering is intended to be timely: a creative and innovative look at how to serve in business and the world, with a value system that is about equity, diversity, and making business and the world a more inclusive and effective place."