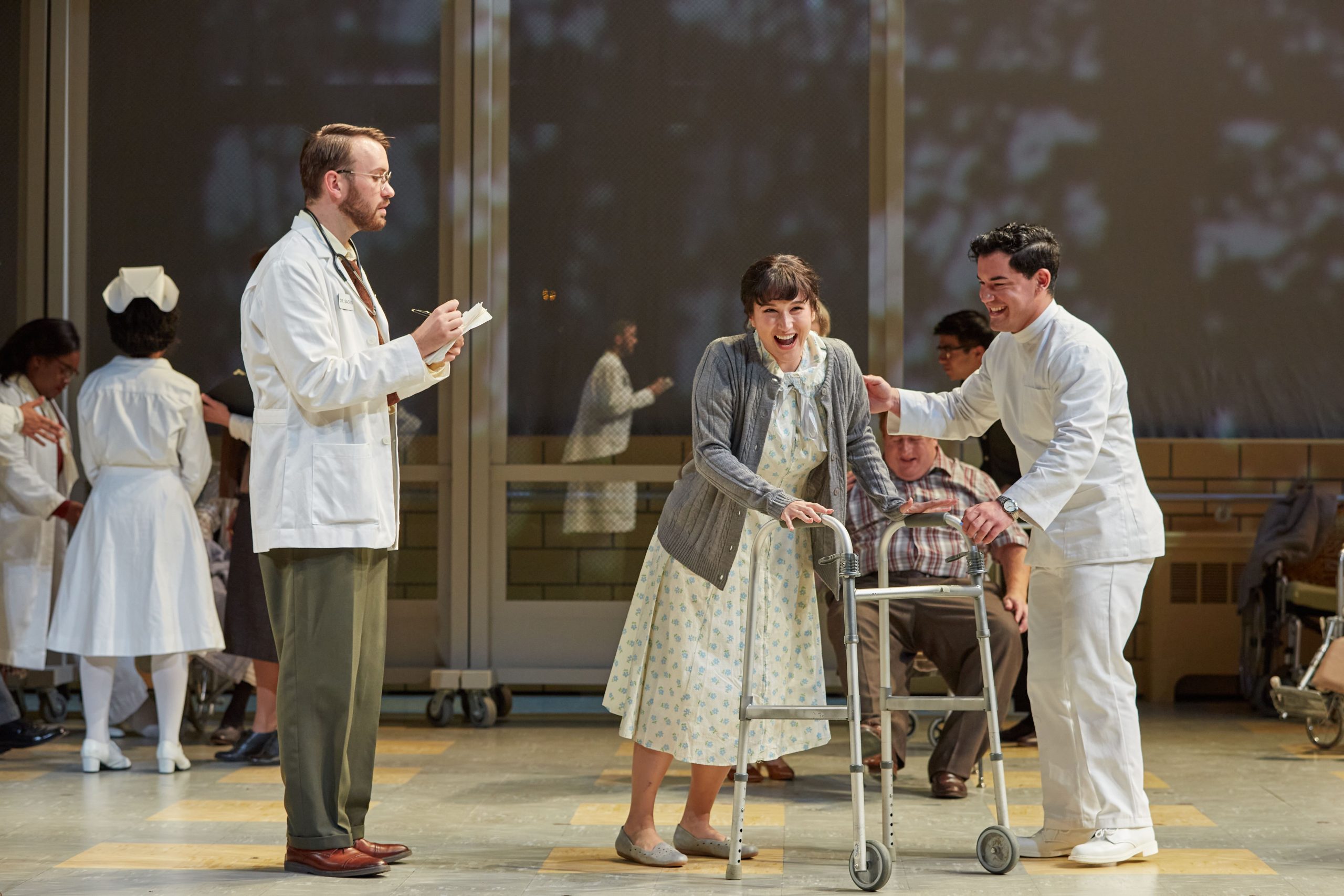 Daniela Magura, Mannes BM '18, MM '20, Makes Debut with Opera Theatre of St. Louis
Operating for almost 50 years, the Opera Theatre of St. Louis is one of the most celebrated opera houses in the country, and has hosted a number of acclaimed singers and performances throughout the years.
Recently, Daniela Magura, Mannes BM '18 and MM '20, was selected to be part of the Gerdine Young Artist program, where she'll perform in the ensemble of Carmen, as the 2nd Spirit in The Magic Flute, and as Lucy in the world premiere of Awakenings by Tobias Picker.
"Making my debut with the Opera Theatre of St. Louis is a dream come true," shares Magura. "I have long admired the company and feel endless gratitude to be performing with them this season. They have created such a spectacular and vibrant festival season and the company, and its artists inspire me daily. I couldn't be more excited for all of the performances to come."
Magura earned two degrees while at Mannes, where she discovered both who she is as an artist and where her passions lie, which makes the school feel like a home.
"I owe everything to my time there and to my glorious teachers, who I still work with to this day!" she says. "The brilliant teachers and coaches gave me all the tools I now hold in my tool box to use and play with as a professional!"Although the arts have been hit hard by the coronavirus pandemic, Magura was still able to perform a bit, and considers it a blessing to be able to now perform in-person. For young performers and recent graduates, she hopes they always remember why they chose to be artists, and remind themselves of their love for their respective medium.
"Always return to your WHY – to the reason behind your pursuit of this world of music. It is such a gift, but life and its stresses can sometimes pull the joy far from us. Always seek ways to return to your love of it, because that is what makes it all worth it."