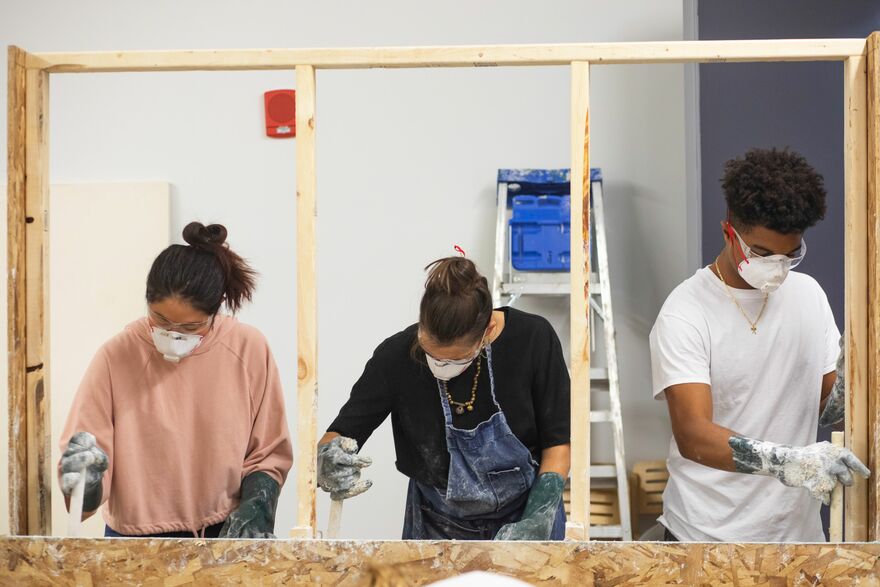 The New School's Development and Alumni Engagement Team is Ready to Reconnect with Alumni and Friends
Like much of The New School, the department of Development and Alumni Engagement has undergone dramatic changes and re-configurations over the past few years. Now transformed, it is poised to engage our community with the fearless progress envisioned by President McBride and Provost White.
The goal of the department of Development and Alumni Engagement (DAE) is to secure private funding from individuals, foundations, and corporations to support the strategic goals of the university including student resources, scholarship, and research. Recent gifts of note include a multi-year partnership with Tory Burch, a $9.125 million pledge by the Arnhold Foundation to benefit the university's ongoing commitment to research on global issues, and more than $2 million in donations to the Annual Fund, among other important initiatives.
The Institutional Giving team continues to have tremendous success matching faculty researchers and research institute staff with private grant opportunities for their funding needs. The team has secured more than $40 million in grants during the past two years, which have helped fund various centers, institutes, and labs on campus, including the Healthy Materials Lab, the Institute on Race, Power, and Political Economy, DESIS Lab, the Petrie Emergency Student Fund, and more.
"DAE cultivates and stewards relationships in the New School community (from alumni and parents, to Board members and partner organizations), to support students and faculty in securing funding for scholarships, research grants, public events, and capital improvements across the university," shares Jonah Nigh, Senior Vice President for DAE. "The Alumni Engagement team also works closely with Student Success and facilitates mentorship opportunities, connecting current students with TNS Alumni."
One of many interesting projects now in motion is the collaboration with funders in Silicon Valley, including the One Project, a donor that allocates resources to partners working to put new economics into practice. Their support of $250,000 is enabling faculty from the New School for Social Research's economics department to develop a pilot project reforming the way economics is taught in the United States. The Institutional Giving team has also been instrumental in finding support for the DESIS Lab, most recently securing a $275,000 grant from the Henry Luce Foundation that has enabled the lab to partner with a Brazilian non-governmental organization on new models for social housing in San Paulo.
Living up to The New School's values means many things, not least of which is prioritizing scholarship funds, focusing on grants that align with President McBride's four pillars, and growing the already strong alumni network.
"With all of the change our community has experienced over the past 2+ years, DAE is looking forward to getting back to the traditions and celebrations that make The New School a bastion for creativity and innovation," says Nigh.