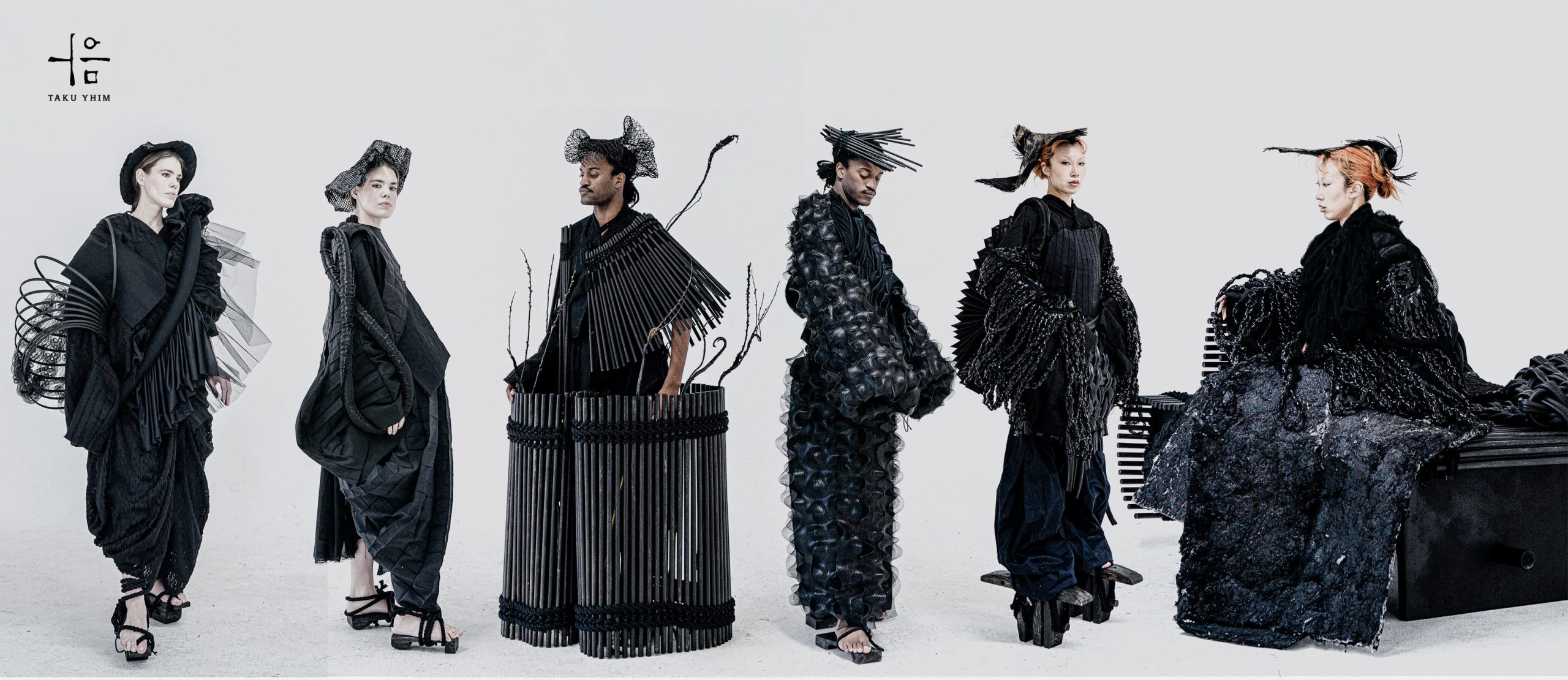 Taku Yhim, BFA Fashion Design '22, Wins Supima Design Competition
For the past 15 years, Supima, one of the world's leading cotton trade associations, has been hosting a design competition for top graduates from the country's best design schools, including Parsons.
Taku Yhim, BFA Fashion Design '22, was recently named the winner of the 2022 competition, where he competed against 8 other designers, and ultimately won a prize of $10,000. His collection was inspired by Japanese armor, with a focus "on incorporeality as inspiration and observes existing beings related to history, events, art and external inspiration."
"I couldn't believe it when I heard my name for the first time because there were many finalists with outstanding collections," shared Taku. "When I realized my name was called, it felt like the moments of designing and creating this collection were passing through my head. It was an overwhelming moment."
In addition to Japanese samurai armor serving as inspiration for certain looks, Taku was also inspired by the concept of "white noise," which allows people to feel relaxed.
"In the same sense as the title, the armor I am creating can protect people and help them find stability in today's noisy society, such as prejudice," he explains.
While preparing his thesis collection, Taku developed an interest in textiles, and did considerable research and manipulation of textiles for his final project, which led him to enter the Supima Design Competition. During the lead-up to the competition, he further reflected upon his designs and sources of inspiration, which has given him a solid foundation to pursue his own label in the future.
"Winning the Supima competition was a great experience. It is nice to be known by many people, but even if this doesn't happen, it's enough for me to learn a lot in the process. I believe that my knowledge and skills will advance the next collection."