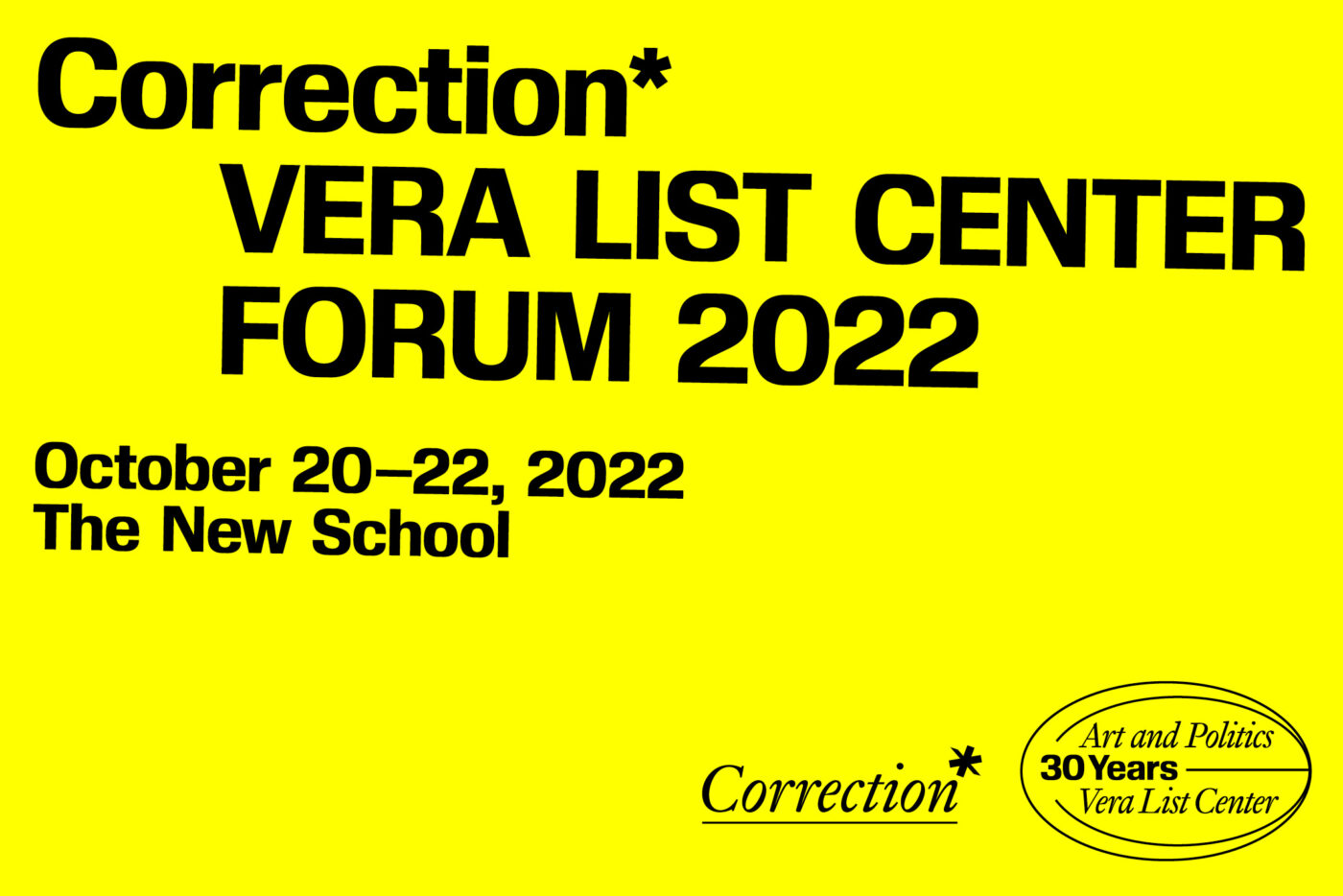 The Vera List Center for Art and Politics Celebrates 30 Years with a Forum, New Fellows, and More
For 30 years now, the Vera List Center for Art and Politics at The New School has been engaged in academic and artistic work around some of the most vital topics of our time, including democracy and freedom of speech, different ways of learning and knowing the world, identity and identity politics, ecology, labor and care, and more.
Every two years, the VLC introduces a new Focus Theme, a research topic that frames all of the Center's activities, including its annual Forum. This year's Forum launched the Center's new Focus Theme, Correction*, which gives the VLC the opportunity to subject and explore their history to a critical evaluation so that their future unfolds along pathways and values that are important to them now. For the 2022 Forum, which was held in October and helped celebrate the 30th anniversary, the VLC invited various artists, thinkers, and activists to campus to share their work, which ranged from scholarly talks and presentations to concerts and communal meals, among many other activities. Videos of all proceedings of the Forum are now available at www.veralistcenter.org.
"An absolute priority is to ensure a diversity of voices and experiences," explains Carin Kuoni, Chief Curator at the VLC. "We maintain relationships with a wide range of communities and draw from them to invite speakers and presenters for all of our programs. Equally important is to consider how the Forum can serve as an opportunity to lay foundations for long-term curricular engagement: so we make an effort at reaching out to faculty to introduce them to VLC Fellows that attend the VLC Forum."
The topic of Correction* is especially exciting and meaningful for Kuoni and the VLC, thanks to the complexities and competing meanings correction carries with it. During the next two years that the VLC works on this topic, the Center will be focused on questions related to Institutional Critique, Body and Self, and Carceral Regimes, and work with a new group of Fellows, as well as the 2022-2024 Jane Lombard Prize Winners, proppaNOW, on programming, exhibitions, and more.
"The Focus Theme Correction* is an opportunity to investigate the contradictions of correction, making space not only to consider existing histories, systems, and modes but also to challenge our position and relationship to the act of correcting," shares Kuoni. "Accordingly, the asterisk holds space for future annotations. Thirty years after our founding in 1992, the theme is also a call for adjustments, revisions, and course correction for the VLC itself as we take up the demands and challenges of our moment."
Looking back on the Forum, which unfolded over three days throughout various spaces across the University's campus, the VLC was thrilled that attendees were able to utilize areas like the faculty lounge and the cafeteria that aren't normally used for academic presentations, but which lent themselves to an increased feeling of community and collectivity.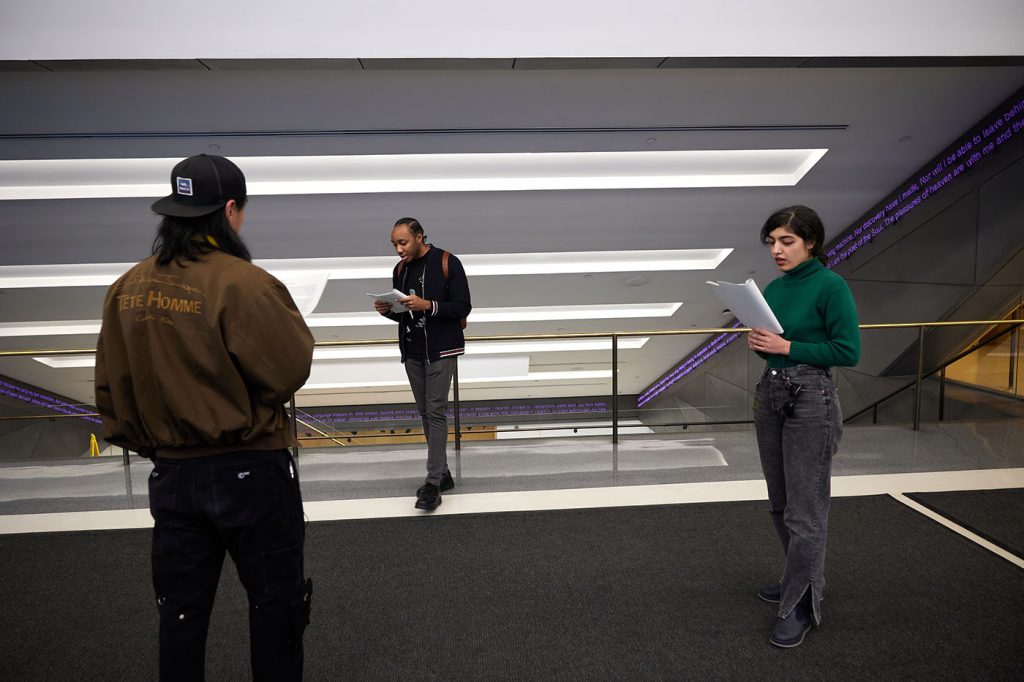 "We were able to emphasize the polyvalency of the curricular, community, and programmatic connections between the VLC and The New School," explains Kuoni. "The public also signaled to us they loved these rooms' specificity, their history and purpose. We hope to situate our programs more regularly in these kinds of meaningful, historically resonant spaces on campus and beyond."
Throughout the last 30 years, the VLC has had a number of highlights that have helped make the Center what it is today and were critical in opening conversations around numerous important issues. Maurice Berger, the VLC's first Fellow, helped establish the notion of Whiteness as a necessary category in studies of Race and Cultural Studies and worked closely with the New School Art Collection. The VLC has also hosted many discussions around issues related to freedom of speech, and invited influential speakers like Edward Said, Daniel Barenboim, and more to campus.
Additionally, "We just published a book, Studies into Darkness: The Peril and Promise of Freedom of Speech, where we cast a much more critical light on absolute demands for freedom of speech than we did early on in the VLC's history. Such a revisit – or correction – seems necessary, in the aftermath of the Trump administration's abuses of freedom of speech. "
Looking ahead, the VLC is already preparing for their 2023 Forum, where they will host an expansive convening of Indigenous culture makers, including the Aboriginal urban collective proppaNOW, the Jane Lombard Prize recipient, who is based in Australia. Additionally, there are exciting projects on the horizon from the current group of VLC Fellows, as well as new publications, including Maria Thereza Alves: Seeds of Change, and Breaking Protocols, which mines one year of private, Zoom conversations among Indigenous performers, edited by VLC Borderlands Fellow Maria Hupfield.