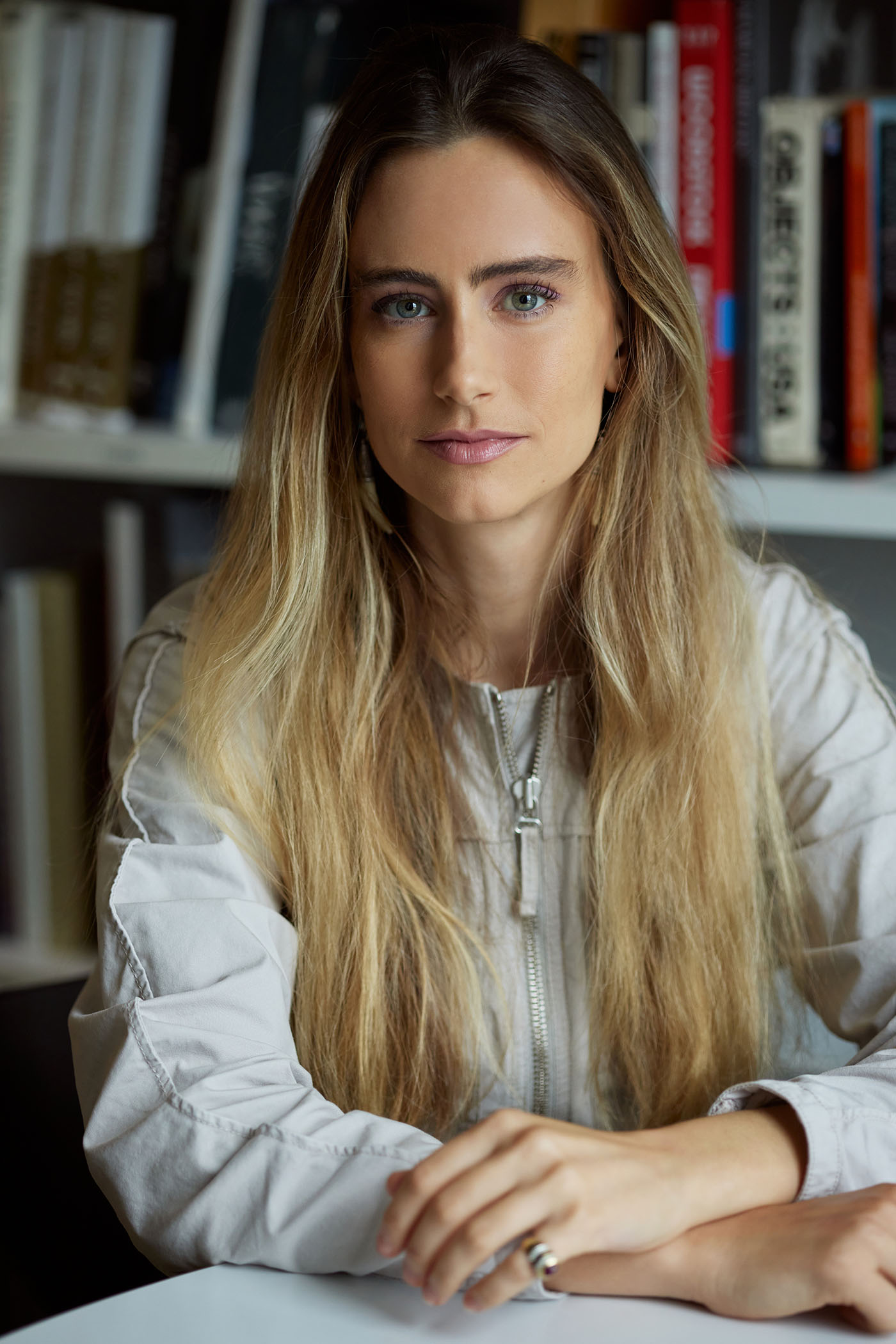 Jimena De Cruylles, AAS Fashion Marketing '21, Launches Creative Agency
Offering advice to friends and colleagues in the fashion industry, Jimena De Cruylles, Parsons AAS '21, discovered her love for working with other creatives and advising them in design and creative direction. Yet it wasn't until a friend from Parsons, Rocio Crusset, asked her to work on consulting projects, that De Cruylles' realized advising could become her full-time job.
"It actually happened organically; in the past couple of years…It made me realize that doing this professionally could become a real possibility."
Fast forward a couple years, and De Cruylles is in the midst of founding Creative-Cru, a consulting service geared towards independent creatives, offering design, branding, and production solutions by providing authentic guidance to add value in collaborator's creations.
"We will hand-tailor projects through sustainable design thinking which will support brands, environments and traditions," explains De Cruylles. "A personalized creative guidance will be at the forefront of our process and our objective will be that of launching, positioning and consolidating brands in the luxury, craftsmanship and fashion industries."
De Cruylles has a rich professional background that helped her understand the ins and outs of the design development. At the leading Italian fashion brand Etro, Jimena worked directly with Veronica Etro, the Creative Director of Womenswear. During her first four years at the storied brand, she followed all aspects of the creative process, from concept to execution, giving her an overarching view of what design development entailed.
"Most importantly, I discovered that there was a whole world to design which was more than just drawing, and which did not stop with the runway show… You had to communicate a vision, market a product and most importantly, sell all of it!"
After seven years in Milan, Jimena decided to pursue an opportunity in New York at Galvan, a London based fashion brand with four female founders. Being part of a rapidly growing start-up allowed De Cruylles to steer growth into new markets and witness quick results.
"It was interesting to be exposed to the practical side of the industry, often having to adapt and find solutions that suit each department and their varying priorities."
Currently, De Cruylles works for David Yurman as part of their Global Creative and Marketing team, where she supports the efforts in the creative development of marketing campaigns and holistic brand experiences. Her role includes translating ideas into design executions that help to build and engage David Yurman's global audience.
"Working in a big NYC brand with headquarters in the city is very enriching; the company is very well structured, and the people who work in the different departments are talented and fantastic team-players. From working there, I have not only learned the way in which a big American corporation is organized, but also, the importance of teamwork in order to reach higher levels. These different experiences in the luxury fashion industry have led me to understand the importance of the relationship between brand, product, and consumer."
Parsons also played a big role in De Cruylle's drive to build her own creative agency, giving her a 360-degree basis in the fashion industry and deepening her theoretical and practical knowledge of marketing and communication practices. Her AAS Fashion Marketing and Communication program's format of intertwining study and practice allowed her to get real world experience while developing the necessary skills to pursue her aspirations.
"Many of the projects I am working on at David Yurman, and in Creative-Cru, I am able to carry out thanks to what I learned at Parsons; not only in classes, but also through The New School's global vision and resources, and distinct sustainability-oriented values, which are present in anything you do."