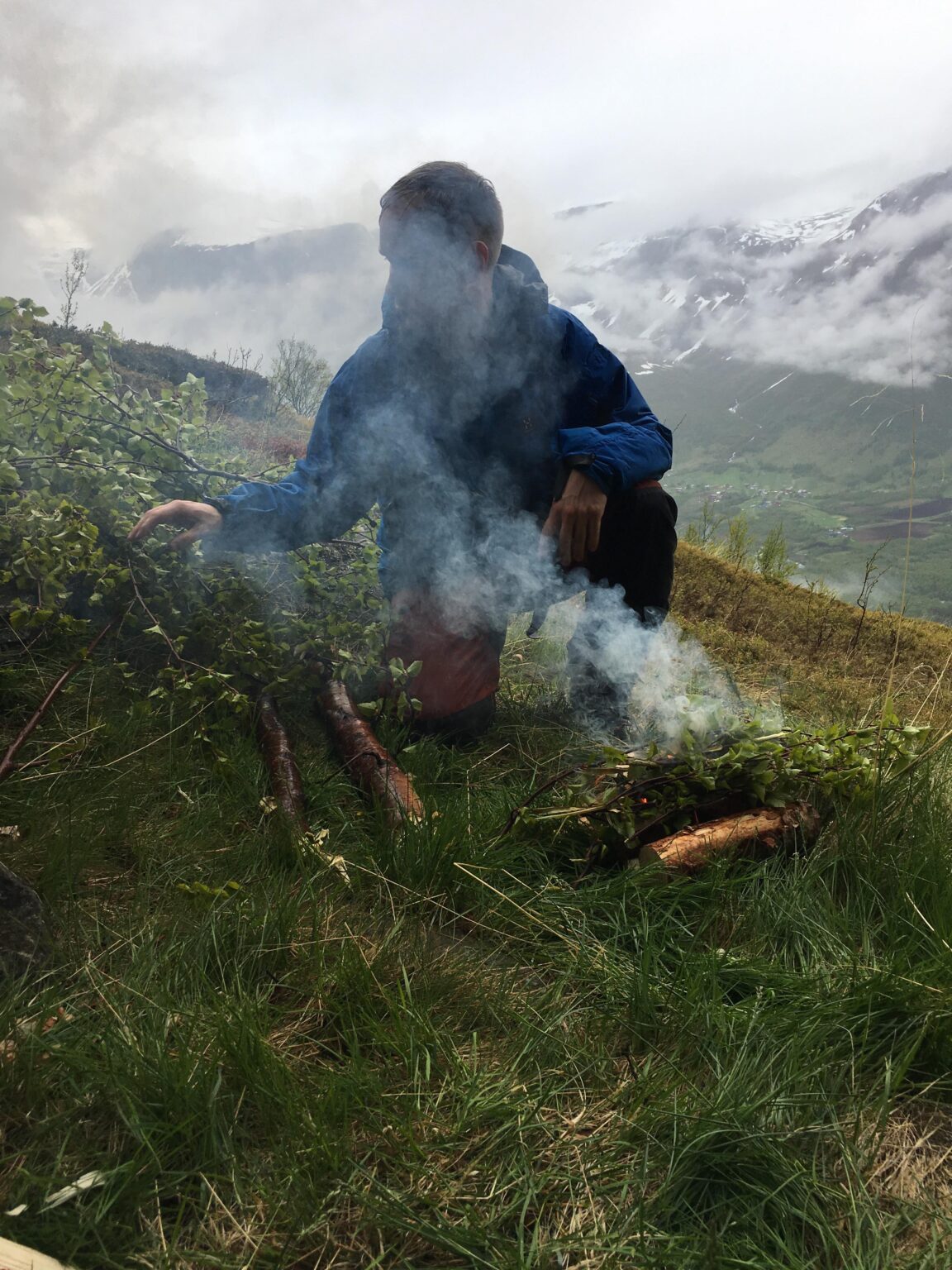 Matti Aikio, Sámi Fellow at the Vera List Center, Explores Legacies of Settler Colonialism in the Sápmi Region and the United States Through Research and Artistic Projects
Since the 1990s, Sámi artist Matti Aikio has been following the case of the neo-Lapp movement, a group of people aiming to disrupt and block any forward movement in land claims by the Sámi people, an Indigenous group inhabiting the region of Sápmi, which today encompasses large northern parts of Norway, Sweden, Finland, and of the Kola Peninsula in Russia.
As a visual artist who works with photography, video, sculptural installations, sound art, and music, Aikio's work explores the history of the Sámi people and highlights the successes and challenges of the group's political mobilization. His artistic projects and research also aim to uncover parallels between other Indigenous groups who are fighting for the protection of their lands, culture, heritage, and more.
"The Sámi people had been previously called Lapps," explains Aikio. "But since the Sámi successfully lobbied for the use of the term Sámi—which the Sámi people had always called themselves—the term Lapp became vacant, and this neo-Lapp movement appropriated it into their anti-Sámi campaign. So in the mid-1990s these groups began to confuse the Finnish media and politicians by calling themselves 'Lapps' and creating a narrative where these 'Lapps' were the original Indigenous group in Finland, and the Sámi were immigrants from somewhere else."
The neo-Lapp movement has gone to further lengths to define their identity. "In the early 2000s, these groups adopted the term 'non-status Sámi' and began calling themselves Sámi people and accusing the actual Sámi people of discrimination. This movement has been loud, and their message has been spread by the Finnish media, and some powerful politicians have supported their cause. The whole story is, of course, also connected to the land rights of the Sámi people. And to the question of who is allowed to represent the Sámi voice. If fake Sámi people invade Sámi Parliament and outnumber the actual Indigenous people, it will be easier to silence the voices opposing further industrial development in the Sámi land."
Currently, Aikio is a Sámi Fellow, which is a joint initiative between Frame Contemporary Art Finland, the Finnish Cultural Institute in New York, and the Vera List Center for Art and Politics at The New School. His research looks at where the phenomenon of the neo-Lapp movement started, what it means, and what it can tell us about the struggles of the Indigenous Sámi people right now. Aikio is also conducting research on the legacies of settler colonialism and counter-movements to Indigenous organizing in the United States to create spaces through video and programming that allow for intersections to emerge between histories of Indigenous resistance in the United States and the Nordic countries.
"I hope my art can help people to shift their perspective and allow them to look at self-evident truths with fresh eyes."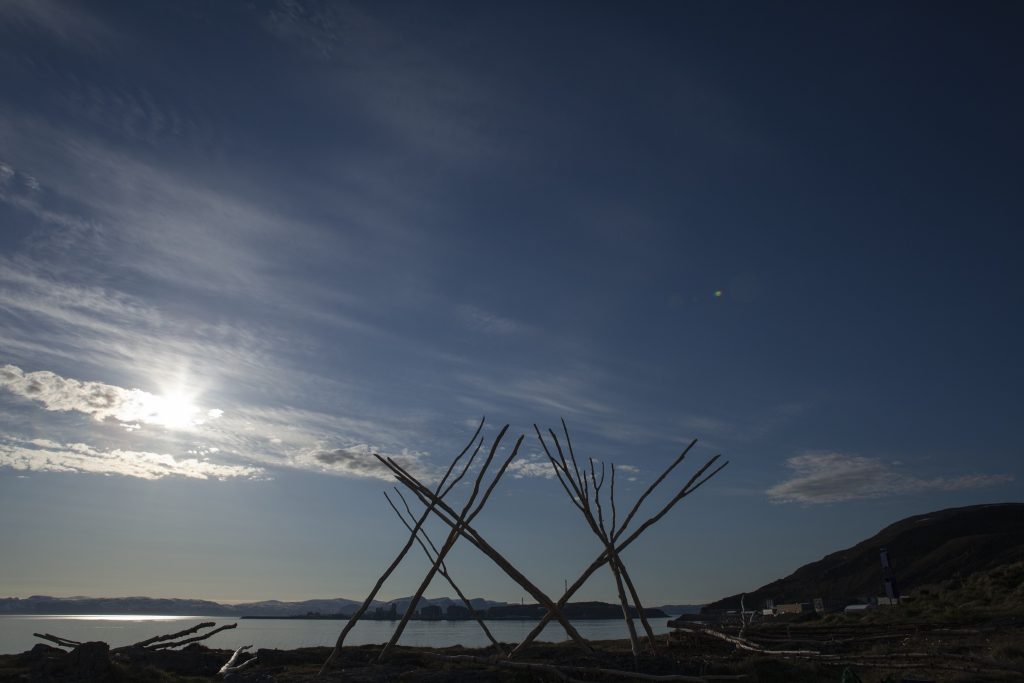 Aikio's fellowship underscores the importance of collaboration and why it's so integral to the lives of artists and creatives. For the Vera List Center, many of their fellowships are collaborative efforts, which often result in unique artistic projects that foreground pressing social issues.
"To be an artist is a very solitary job, but it's important to build networks of people and institutions which can collaborate and help each other to see the big picture," he shares. "We have to remember that more or less all true achievements in human history are collaborative processes. We just sometimes forget that in this era that celebrates successful individuals."
Aikio's current long-term project is about people's relationship with nature, with a specific focus on the Indigenous, Sámi perspective.
"I've done previous works where I problematize nature policies, where destruction of land and ocean ecosystems is allowed for the sake of development and economic growth when at the same time nature conservation is often practiced in a way which focuses on symbolic species. In Sámi lands, these kinds of nature policies create obstacles for the practice of Indigenous culture. Assimilation carries on."
Vera List Center Curator and Director of Programs, Eriola Pira, "For us at the VLC, Matti's fellowship project is an extension of our Borderlands Fellowship, a joint initiative with the Center for Imagination in the Borderlands at Arizona State University, which focuses on the relevance of place, reflecting on questions of borderlands through an Indigenous lens. With the Sami Fellowship, this focus now includes the Sámi perspective and experience. Matti's fellowship and a public program at The New School on Saturday, March 11, comes at a time when the Sámi people are protesting the illegal placement of wind turbines on reindeer-herding Sámi land." The protestors occupied the Ministry of Petroleum and Energy in Norway, but many of the protestors and those supporting them understand that this case is part of a larger struggle for Indigenous rights and that solutions to the climate crisis must be led by Indigenous people.
"We, too, see these issues as interconnected, and we're pleased to welcome back to The New School, Anishinaabe curator, artist, and educator Wanda Nanibush, Curator of Indigenous Art at the Art Gallery of Ontario, who will help untangle situations of conflict between Indigenous communities and processes of settler colonialism in conversation with Matti."
The Conflicting Relations program on Saturday also features artist Elina Waage Mikalsen and Karoline Trollvik, Head of Communications and External Relations, Office for Contemporary Art Norway, who will discuss their experience working for and in Sámi and majority institutions, alongside Indigenous artists working in and with cultural institutions of Lenapehoking (currently called New York City), precedes and sets the groundwork for Matti's return on September 8 as part of the Finnish Cultural Institute in New York's Together Again project.