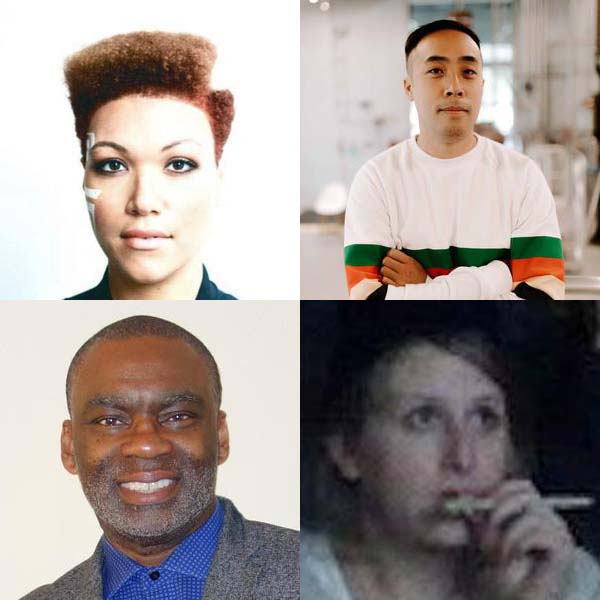 New School Alums Talk Filmmaking, Children's Rights, Carbon Footprints and More at SXSW '23
Each March, thousands of entrepreneurs, filmmakers, musicians, designers, and scholars descend on Austin, TX for the South by Southwest Festival. New School alumni showcased their research, companies, and works this year on several panels and talks at this year's festival.
Julio Torres, Literary Studies '11, debuted his new movie Problemista, starring himself, Tilda Swinton, and RZA, during the festival. Defining "problemista" as "people who thrive in chaos," Torres' film is a surreal trek through the labyrinthine worlds of New York City and the U.S. Immigration system.
The panel "What Our Kids Stand to Lose: Reporting on Children's Rights", featured Lexi (Alexa) McMenamin, MA Creative Publishing & Critical Journalism '22, news and politics editor at Teen Vogue, who discussed the overwhelming attacks on the rights of transgender youths and their efforts to combat widespread misinformation about these children. Tri Vo, MFA Industrial Design, discussed the sustainability efforts of his Austin-based bourbon distillery, Fierce Whiskers, during the panel "Brands Shaking Up Alcohol's Carbon Footprint." Vo, who has created one of the first carbon-negative distilleries, challenges himself to constantly think about "what we can really do to change the [brewing] industry."
As a new movie exhibitor, Eileen Baptistin Level, MS Media Management '22, Founder of PaleFO Cinema, joined the "90 Minute Film School" panel to share her experiences in the film industry. Level discussed what she does in Brooklyn to work with an often-forgotten community—even though it is the number one movie-going audience—Black, Brown, and Latinx movie-goers.
The festival's Mentor Sessions offered attendees the opportunity to connect with industry leaders in the fields of film, technology, and music. Offering advice to those pursuing careers in the film industry, Sarah Winshall, MA Media Studies '13, creative producer and the founder of the independent production company Smudge Films; and Greg Rhem, MA Media Studies '10, of Bronx Brain 64 Creative Consulting.