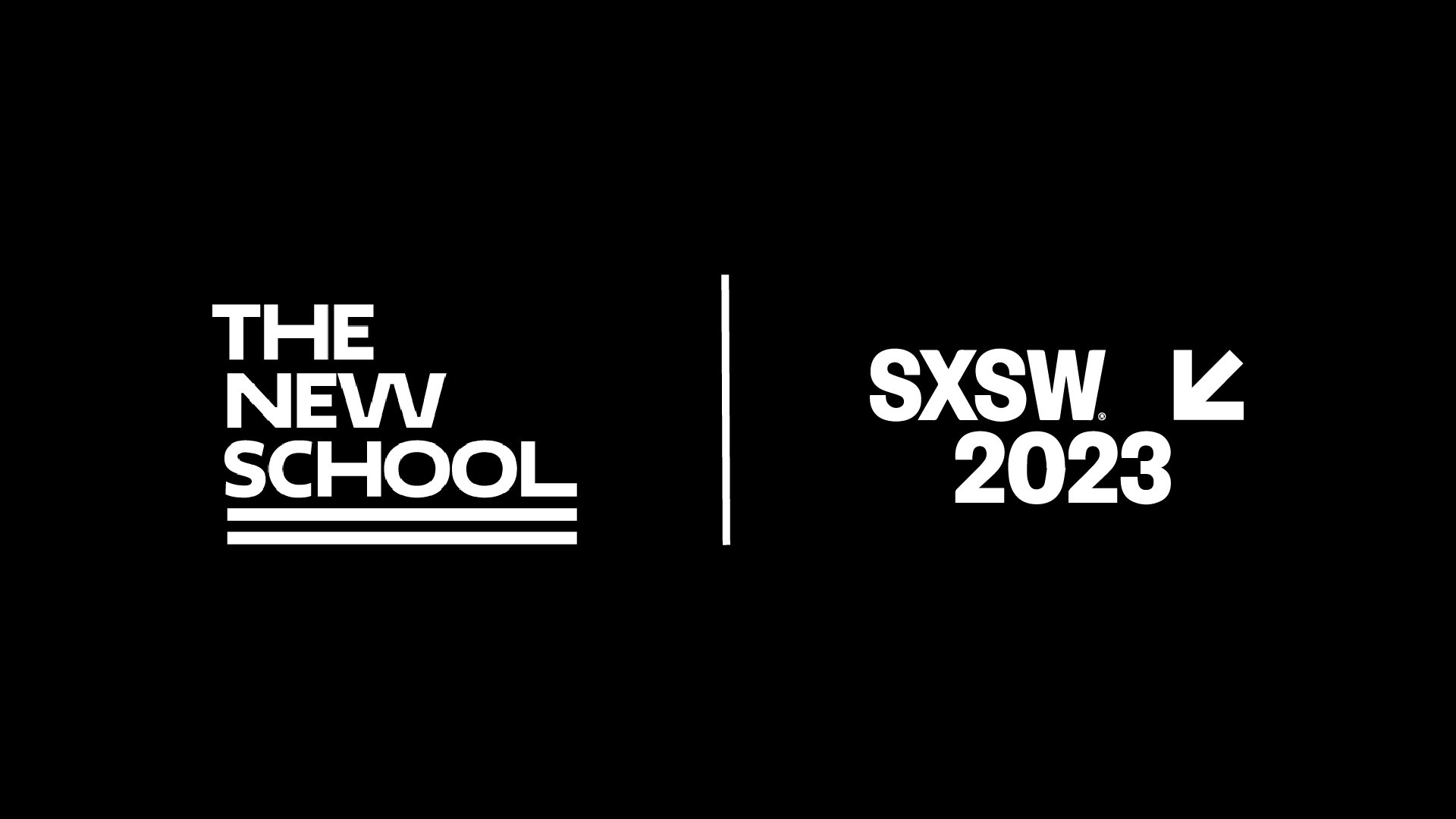 The New School + SXSW '23
The New School is excited to return​ to ​SXSW 2023 and share the innovative, human-centered, and design-inspired solutions our faculty and staff are creating to address some of the most important social issues facing the world. 
Our key event this year is The Psychedelic Renaissance: High Hopes and Rising Criticisms, March 12th, at 4:00pm (CT), where Nicolas Langlitz, associate professor of anthropology; and Hamilton Morris, BSci Liberal Arts '21, will discuss whether psychedelics are in fact the miracle drugs people are hoping for.
Additional panels, talks, and other sessions featuring alumni include:
What Our Kids Stand to Lose: Reporting on Children's Rights (March 12, 11:30am CT)
Lexi McMenamin, MA Creative Publishing & Critical Journalism '22
Producer Mentor: Sarah Winshall (Smudge Films) (March 13, 11:30am CT)
Sarah Winshall, MA Media Studies '13
90 Minute Film School (March 13, 4pm CT)
Eileen Baptistin Level, MS Media Management '22
Brands Shaking Up Alcohol's Carbon Footprint (March 13, 4pm CT)
Tri Vo, MFA Industrial Design
Programming Mentor: Greg Rhem (MTV Documentary Films) (March 14, 2:30pm CT)
Greg Rhem, MA Media Studies '10
Can't join us in person? Follow @thenewschool on Instagram, TikTok, and Twitter for live social coverage.