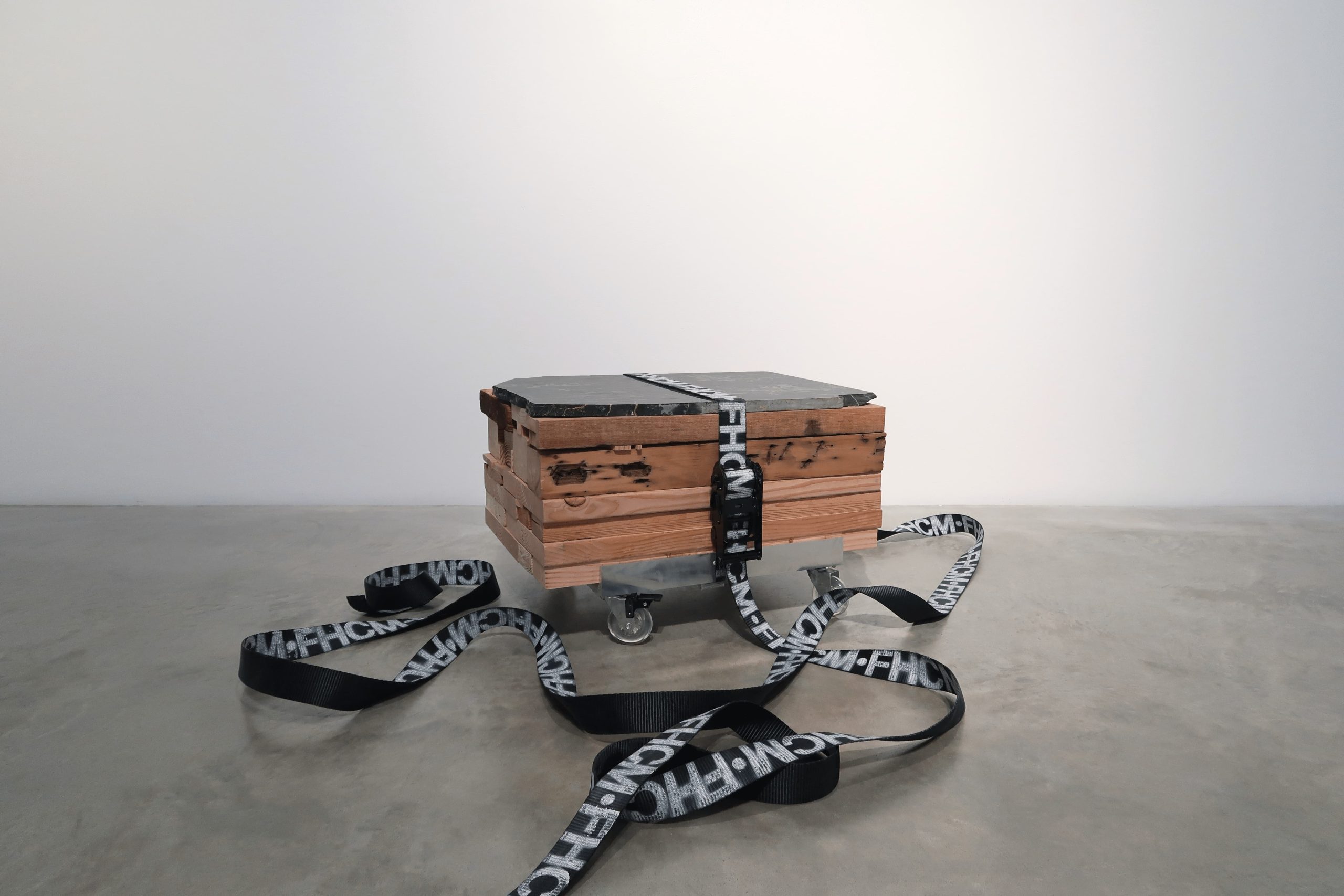 Fabian Malmhagen, MFA Industrial Design '23, Wins Green Good Design Award
In recent years, the rise of fast fashion and its devastating effects on the environment have been chronicled by reporters and concerned citizens around the world. Less known, but equally troubling, is the rise of disposable furniture, as people everywhere buy trendy pieces that aren't built to last, which results in perfectly good materials going straight to the landfill.
The current furniture market is what inspired Fabian Malmhagen's "Last Chance" table, which was recently awarded a 2023 Green Good Design Award. The table is made from various scraps of furniture, including a slab of black marble, that are all bound together using brackets and a strap.
Malmhagen, MFA Industrial Design '23, explains that "Last Chance is about directing materials away from the landfill and creating furniture from them. It is about hindering the use of any virgin materials as much as possible, harnessing the energy within them, spent in a previous lifetime, to create something new. All new energy expended to create something new is to be brought onto the designer instead of onto manufacturing and waste streams."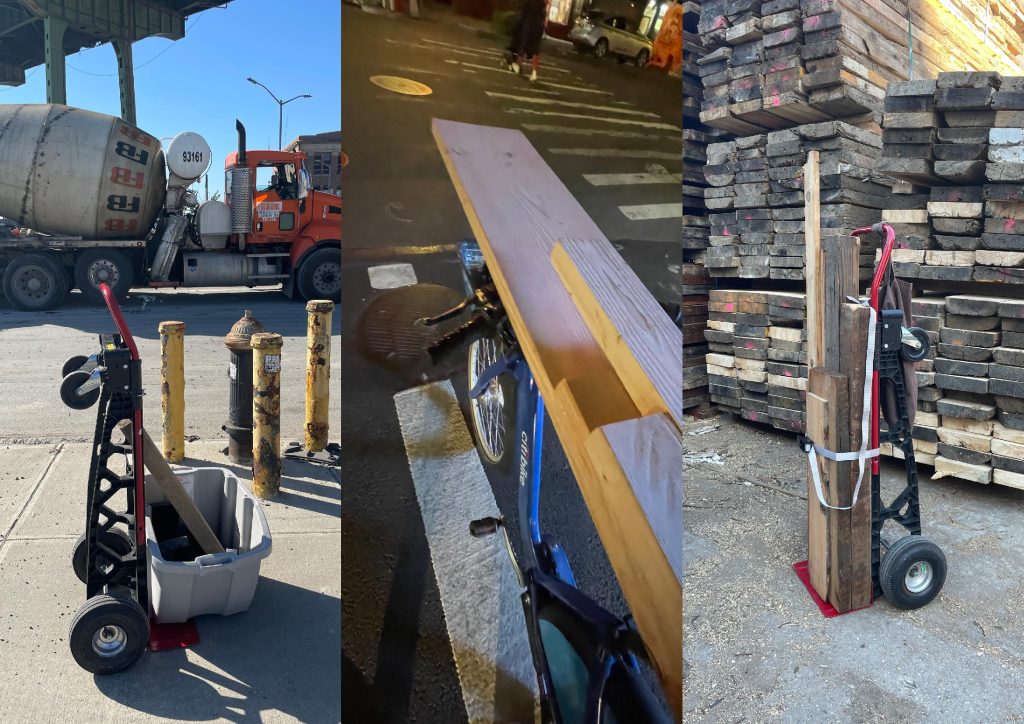 He goes on to further share that "Winning the Green Good Design Award feels incredibly exciting, especially considering how important sustainability is to me as a designer. It's a thrill and an honor to see my name in the same press release alongside the design industry leaders."
As a designer, Malmhagen is inspired by trying new things, exploring his surroundings, and how people interact with objects. Living in New York City has shown him how important it is to be open to new experiences, while his time at Parsons has influenced him to think about his work from a global perspective.
"Our work may sometimes seem hyperlocal as we are working on it, but it will often have a global impact, and I think it's critical to consider that," he notes. "Furthermore I have learned the importance of integrating sustainability into every step of the design process, instead of leaving it to the end."
As Malmhagen gets ready to graduate, he's eager to continue his work, and find a job in the design industry where he can focus on furniture.