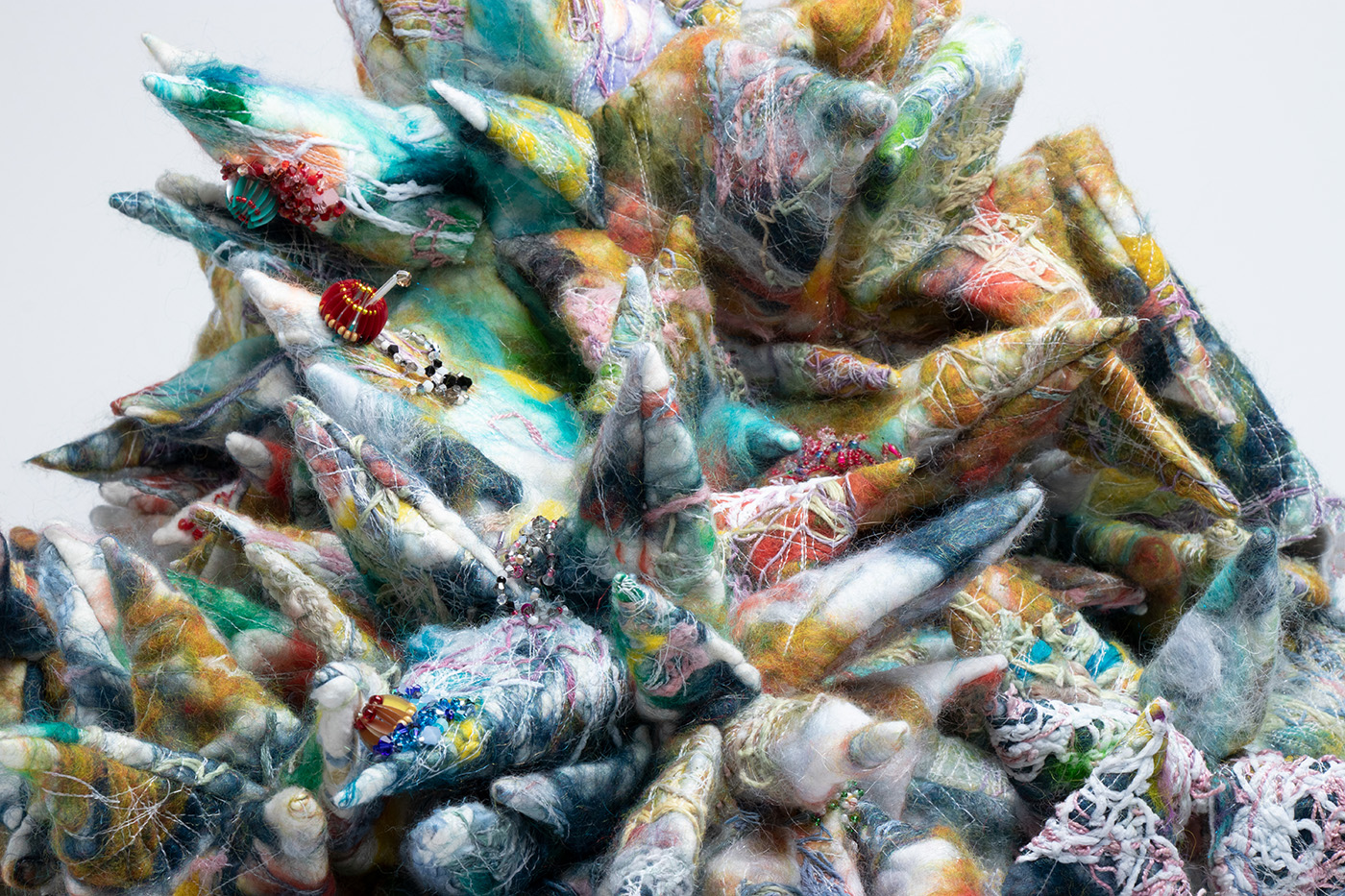 Parsons School of Design Celebrates Students with Annual Parsons Festival
Every Spring, programs from throughout Parsons School of Design showcase their student's work during the annual Parsons Festival, which features thesis projects, external collaborations and partnerships, or something else entirely. Rest assured, the work is always innovative, eye-catching, and leaves the viewer with a newfound appreciation for the power of design. Events are happening throughout the month of May, so check back often for updates!
The MFA Textiles program debuted PORTAL, which showcases the 4th generation of graduates from the program, who elevate the field through modern and sophisticated textiles, made with traditional techniques and imbued with an understanding of time, place and meaning. The graduating students demonstrate wizardry and meticulous craftsmanship in weaving, knitting, crochet, knotting, embroidery, and basketry to seamlessly interface with technology, color, multidimensionality, and biomaterials. Viewers are invited to experience an inclusive and mindful passageway through capstone thesis projects that raise awareness and transform art, industry, and society, valuing humanity and the environment.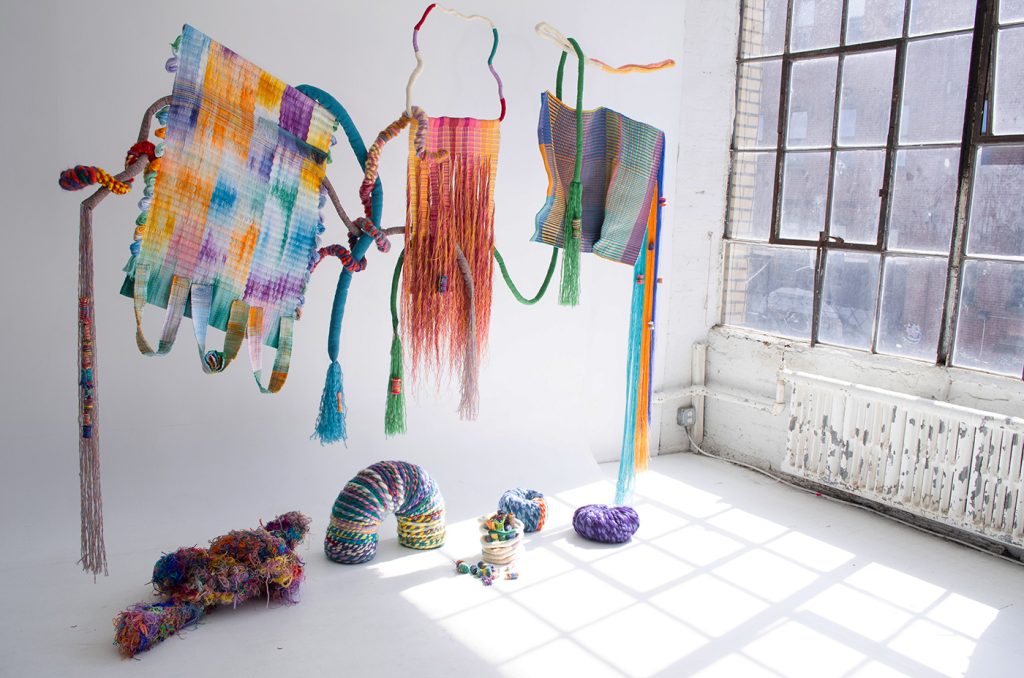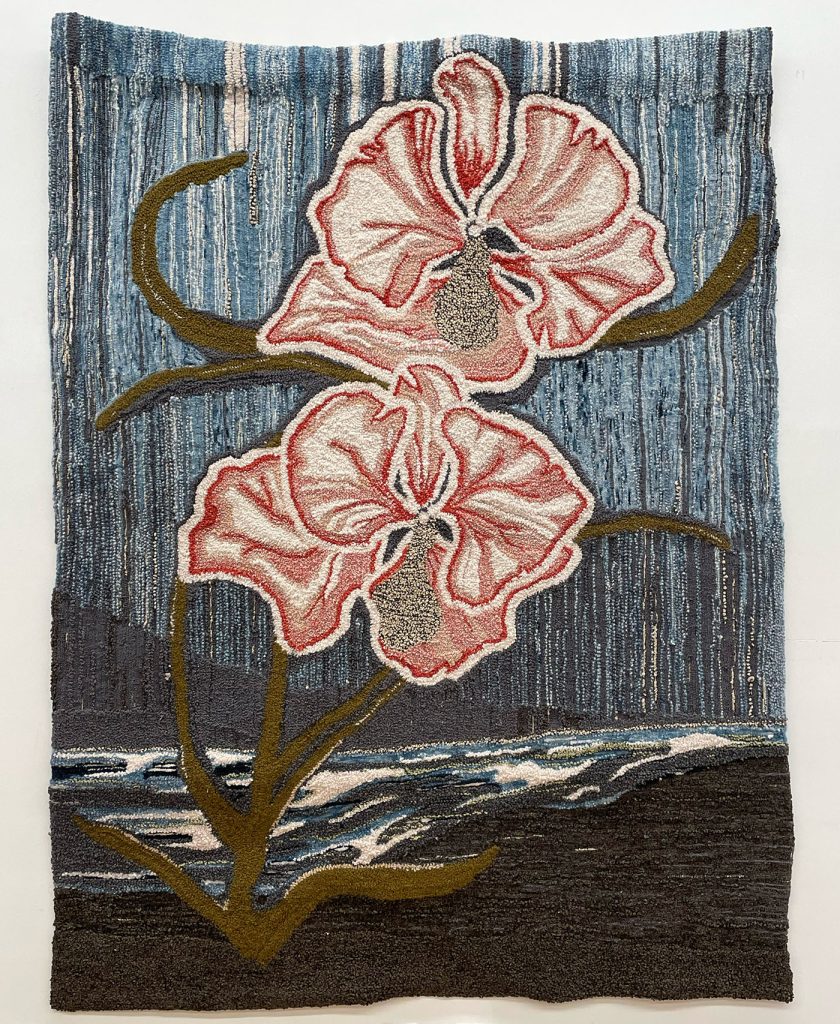 Students from the School of Art and Design History and Theory's BFA Design History and Practice program led an exhibition tour of their work, which was followed by a symposium featuring outside critic and respondent, Phong H. Bui, artist, writer, independent curator, and Co-Founder and Artistic Director of The Brooklyn Rail.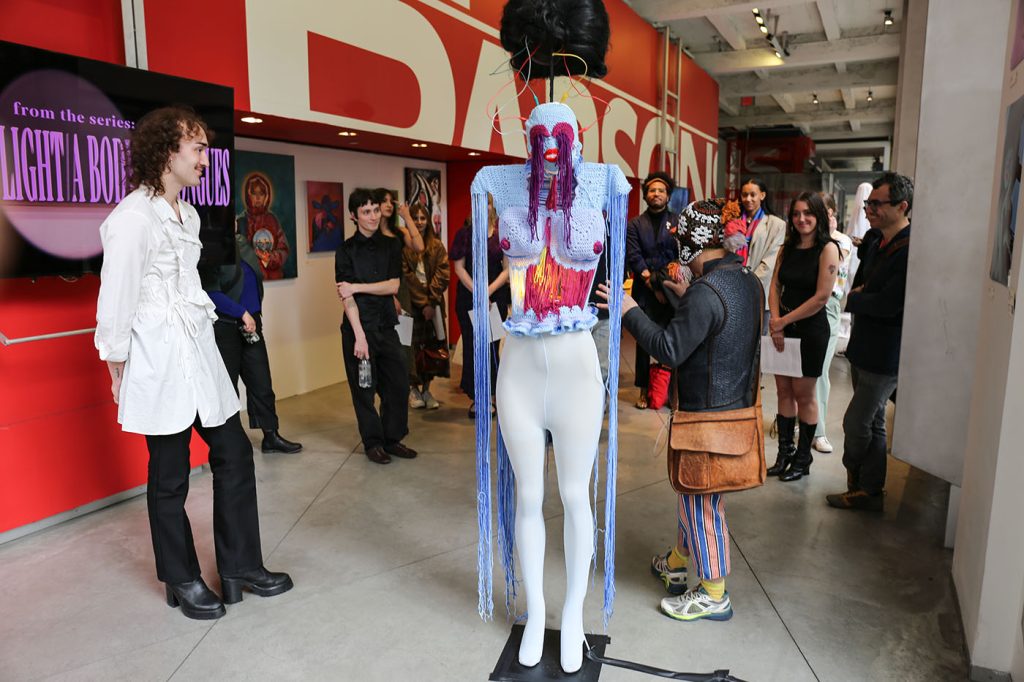 Designers from throughout the School of Constructed Environments are presenting their thesis work throughout the next week, including a show at Canal Street Market that features cork designs from a partnership with Amorim Cork, a showcase at Wanted Design at the International Contemporary Furniture Fair, and a gallery show at Sommwhere on the Lower East Side.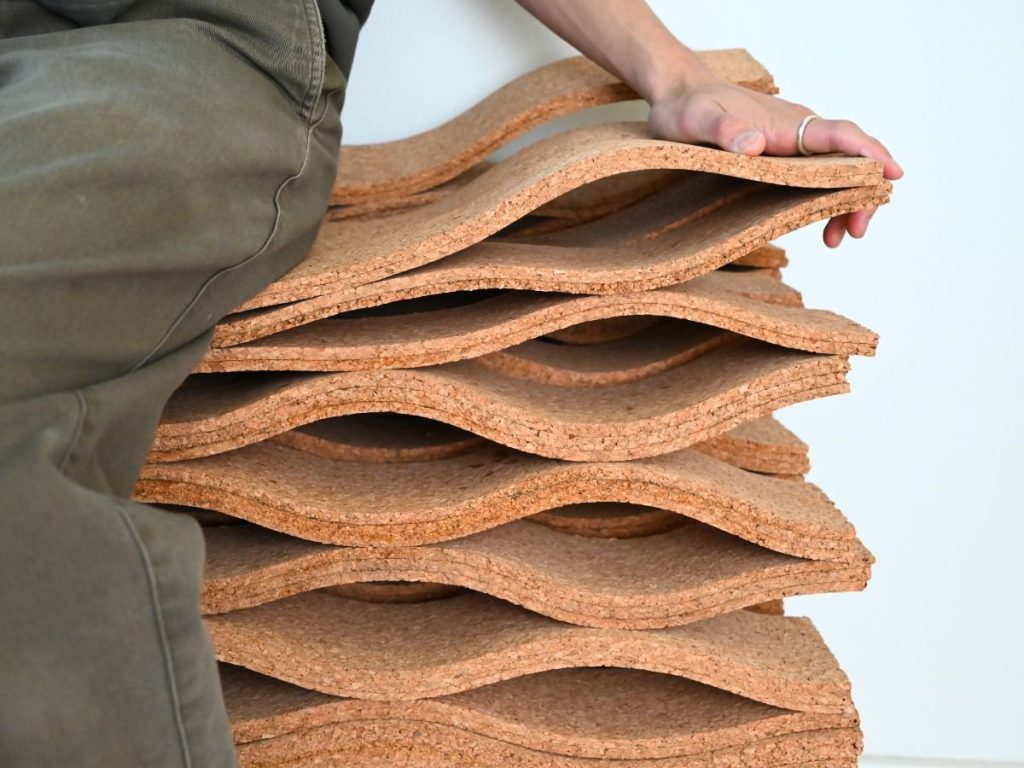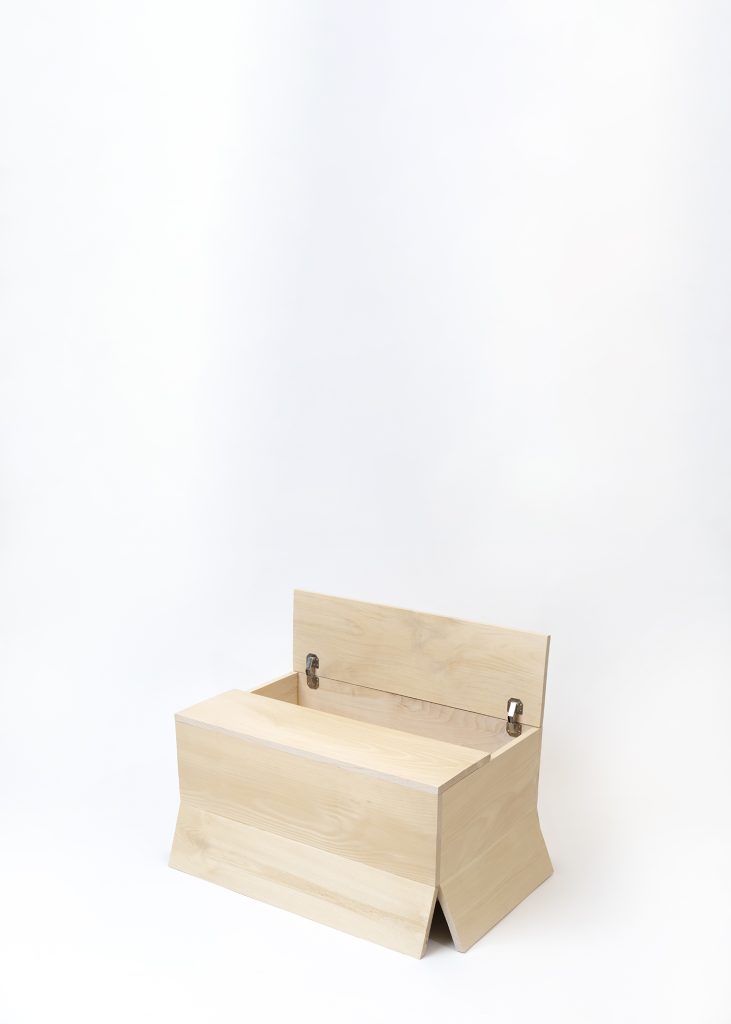 The BFA Illustration program hosted a student exhibit in the Kellen and Aronson galleries back in late March and early April.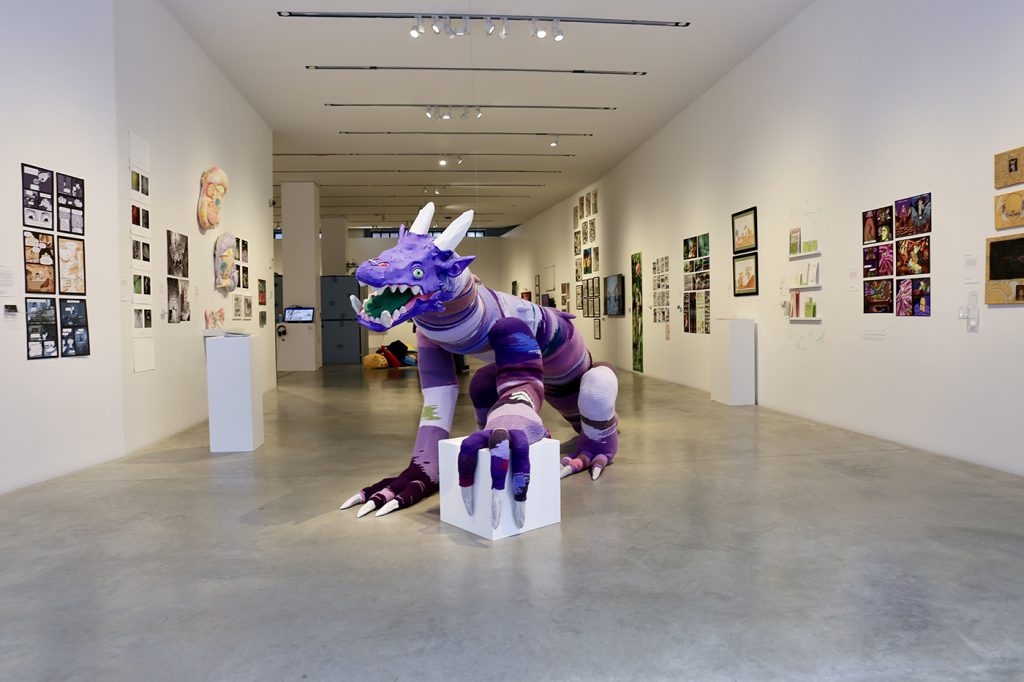 The MFA Fine Arts program also exhibited work throughout the Kellen and Aronson galleries. The show, Matter as Fallen Light, highlighted the 27 artists in the program.
Information from the show notes that "The twenty-seven distinct practices that converge in the Parsons 2023 MFA thesis exhibition—by far the largest in recent years—defy a single rubric, and yet, here together, manifest more than the sum of their parts. Returning to their studios and to each other's company as the pandemic's restrictions have slowly receded, many artists in this cohort approach space and presence, whether physical or virtual, with new urgency. A surplus of sculpture and installation animates two storefront galleries and their surrounds with blued steel, whorled paper, fired clay, lathed wood, cascading cable, rhinestones, textiles, twine—even a 1969 Lincoln Continental. And, of course, electronic and projected light. Sight lines within and alongside the galleries, as well as through their windows on 13th Street and Fifth Avenue, yield a mutating object theater. Forms give way to overlapping subject matter, from personal and cultural memory; to translation, linguistic or technological; to idle time, economic abstractions, and ecological fragility. Circumstantial though their assembly may be, these works and their makers play to the contradictions between them as much as they conjure momentary coalitions."
All photos courtesy of Martin Seck