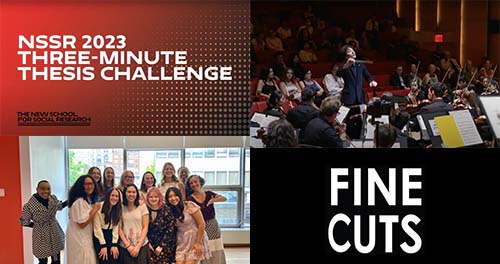 Spring Events Celebrate the Achievements and Creativity of New School Students
The Parsons Festival and Eugene Lang College Dean's Symposium are two of the better-known end-of-year celebrations of student work, but they are far from the only ones happening at The New School. The New School for Social Research, the College of Performing Arts, and the Schools of Public Engagement have spent April and May showcasing the innovative research, writing, and creative projects of their students through film screenings, readings, and presentations. Highlighting students at all levels—undergraduate, graduate, and certificate students—these events celebrate the scholarship, ingenuity, and skills students have cultivated at The New School, which will help them shape a better, more just and creative world.
The New School for Social Research
New School for Social Research (NSSR) students applied their communication skills in the Three-Minute Thesis Challenge, whittling down what could be an hours-long presentation of their research into a single slide presented in just three minutes. The challenge helps students refine their skills and practice explaining the breadth and significance of their thesis research project to a non-academic audience.
College of Performing Arts
Displaying the results of years of training, graduating students from Mannes School of Music and the School of Jazz and Contemporary Music at the College of Performing Arts showcased their talents during a weeks-long festival of recitals and performances. Musicians displayed their skills in individual performances, while graduating conductors led The Mannes Orchestra in moving performances of work by Brahms, Hindemith, Debussy, and Tchaikovsky.
Schools of Public Engagement
The Creative Writing Program at the Schools of Public Engagement (SPE) celebrated the achievements of its graduating students with readings of their final work. Writers shared excerpts from their novels, memoirs, poetry, and other works that exemplify the diversity and creativity of the graduates. The Writing for Children/YA graduating writers captivated attendees with presentations of their books, which feature characters from a variety of backgrounds, places, and families and cover matters important to young people such as grief, romance, friendship, and discovering one's place and power in this world. Through their writing they hope to reach all kinds of children and young adults waiting to be seen, heard, and reflected in the pages of a book.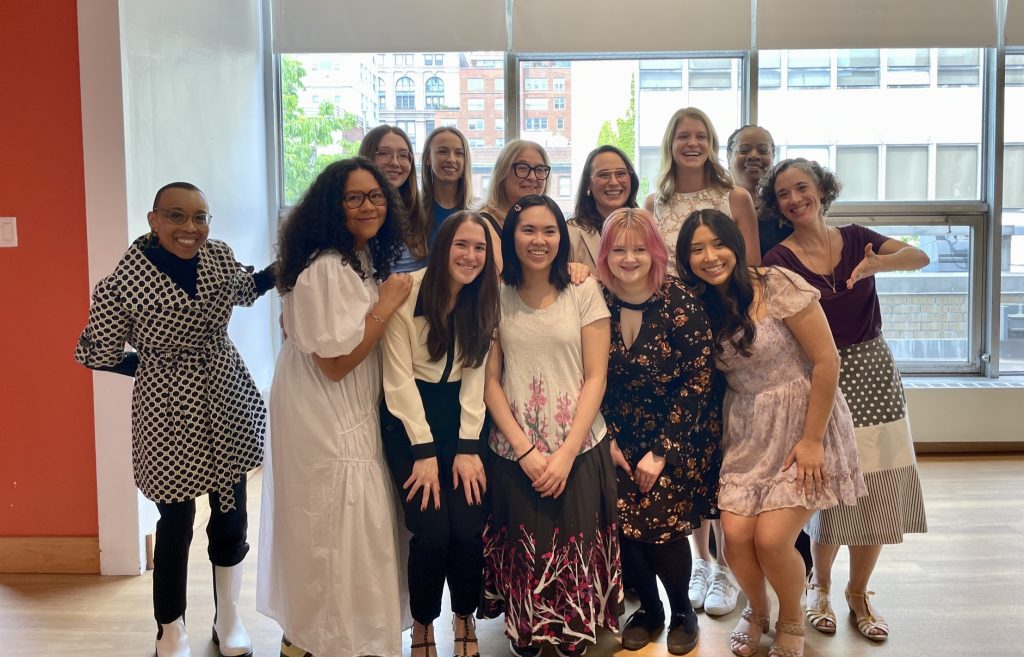 Students at SPE's School of Media Studies showcased their work in events including film festivals, capstone presentations, and thesis presentations. FINE CUTS is the annual showcase of juried film and video works produced by students taking graduate, undergraduate, and certificate classes in the School of Media Studies. The projects, selected by an external jury of film professionals, span genres and production techniques. The Truth Be Told Documentary Film Festival presents original short films by students in the Graduate Certificate in Documentary Media Studies program. Each film is the result of a year of intensive study of film production, history, theory, and aesthetics.