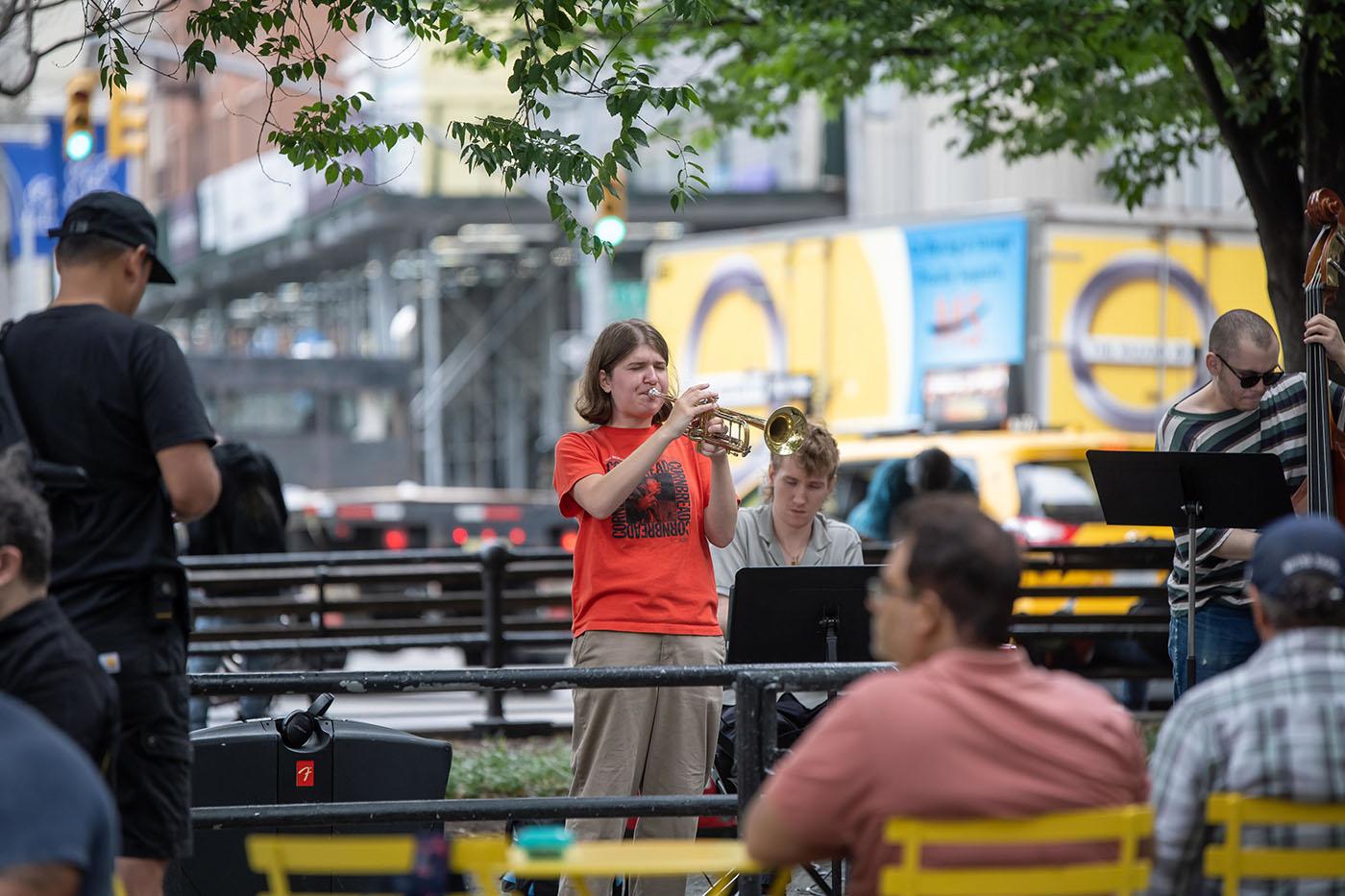 School of Jazz and Contemporary Music Students Perform in Union Square this Summer
New York City is renowned for its music scene, whether that be listening to musicians at an intimate jazz club in Greenwich Village, or a night out at the Philharmonic. This summer, there's also a chance to hear music as you wander through Union Square, thanks to School of Jazz and Contemporary Music student performances.
The weekly concerts are part of the Summer in the Square series, hosted by the Union Square Partnership, which worked directly with the school's Gig Office to hire the musicians. Currently, there are six students who rotate and play in groups of three, including Kalia Ferretti, Michael Gilbert, Phineas Davenport, Gary Jones, George Grydkovets, and Ilhan Saferali.
"Union Square is nice because it has a fair amount of people traffic, and many stop in to listen to the music," shares Davenport. "Additionally, that area had a very nice ambiance and some good shade!"
"It was a pleasant surprise to see how many people were stopping by and staying to listen for the rest of the performance," adds Grydkovets. "The audience was very involved in the music, which always elevates the process."
Performing for live audiences with their classmates has helped all of the musicians grow, and given them new opportunities to advance their musical careers.
"I think the concert series has mostly helped me grow because of the people I have played with," shares Davenport. "The more I play with them, the more I learn and understand Michael and Kal's playing. Additionally, they both know some incredible tunes that they often bring into these series."
"I feel that every opportunity to perform helps acquire the "live" experience of being a musician," explains Grydkovets. "Especially when you get to play music that you love with some great musicians."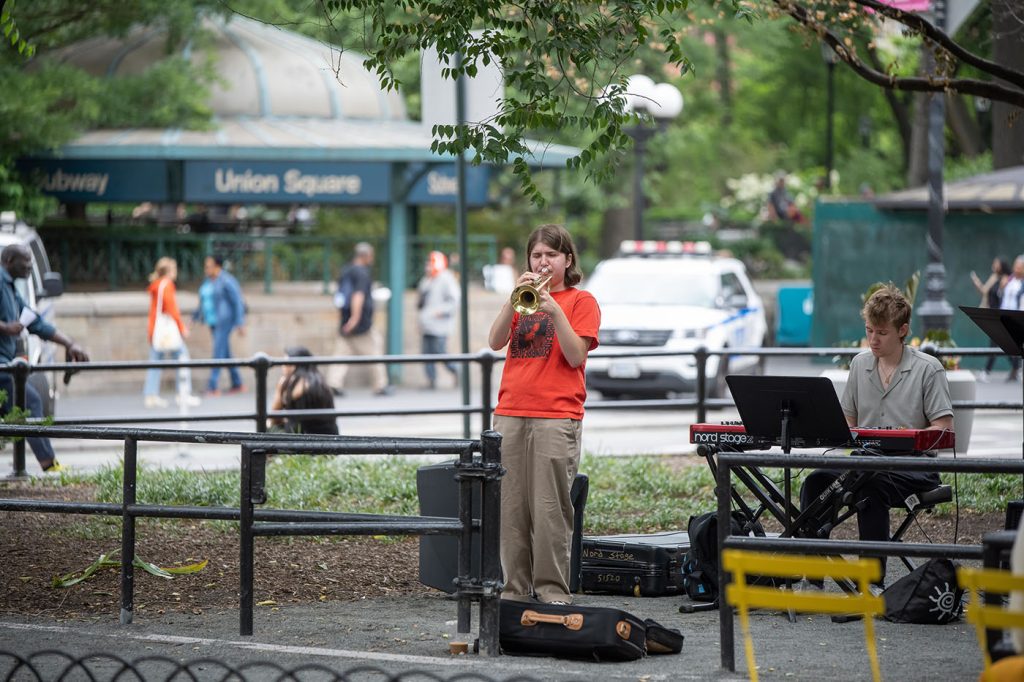 The students also cite their time in the School of Jazz with preparing them for artistic careers, thanks to a variety of mentorship and performance opportunities, as well as connections with students and faculty members.
"I feel that the School of Jazz has mostly influenced me because of the diversity of musicians that exist at the school," explains Davenport. "Everyone is so deeply entrenched in such different things that I feel that there is something to learn from everyone around the school."
Gilbert adds that "The school offers a level of freedom to explore your own personal path not afforded by other programs."
As the musicians look ahead to the Fall, they are focused on recording new work, performing at venues around the city, and more.