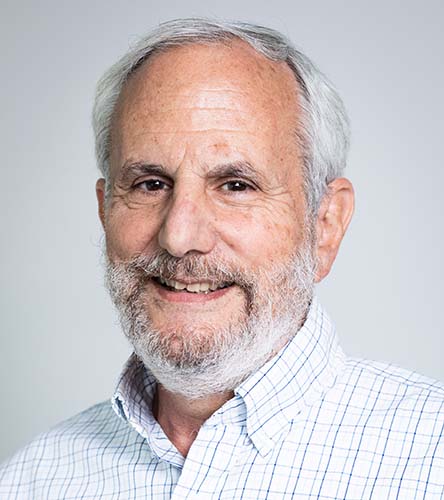 T. Alexander Aleinikoff Appointed Dean of The New School for Social Research
The New School for Social Research (NSSR) fosters an intellectual environment that challenges orthodoxy, promotes public discourse, and encourages collaboration across disciplines. T. Alexander Aleinikoff, the recently appointed dean of NSSR, is charged with upholding the college's tradition of rigorous interdisciplinary graduate education and research. As dean, Aleinikoff will serve as NSSR's principal academic and strategic leader, nurturing its strengths in traditional social sciences disciplines and furthering its advances in newer fields like migration and mobility, capitalism studies, gender and sexuality studies, creative publishing and critical journalism, and design and social thought.
"We sought someone with a strong commitment to advancing academic excellence and strengthening a teaching and learning environment rooted in interdisciplinary education, scholarship, and research," said Renée T. White, provost and executive vice president for Academic Affairs at The New School, in a press release. "Alex is a proven leader with a rich scholarly background in the social sciences, who brings with him a deep knowledge of NSSR, The New School, and higher education. He is poised to guide NSSR toward a dynamic future that carries forward The New School's time-honored legacy of groundbreaking inquiry and interdisciplinary graduate education."
A leading scholar in immigration and refugee law, Aleinikoff joined The New School in January 2017. He has written widely in the areas of immigration and refugee law and policy, transnational law, citizenship, race, and constitutional law. He currently serves as director of the Zolberg Institute on Migration and Mobility and as a University Professor at NSSR. Aleinikoff succeeds William Milberg, who concluded his tenure as dean of NSSR on July 15, 2023.
"I came to NSSR aware of its history, reputation, and commitments to critical scholarship and the pursuit of social justice," said Aleinikoff in a press release. "My admiration for the faculty, students, and staff has continued to grow over these past half dozen years. I now welcome the opportunity to help NSSR navigate through the next several years—carrying forward the strengths of the past while thinking in creative and progressive ways about its role in The New School of the future."
From 2010 to 2015, before coming to The New School, Aleinikoff held the position of United Nations Deputy High Commissioner for Refugees. He served on the faculties of the Georgetown University Law Center, where he also acted as dean and executive vice president for Law Center Affairs, and the University of Michigan Law School. In 2008, he was co-chair of the Immigration Task Force for President Barack Obama's transition team, and from 1994 to 1997, he worked at the Immigration and Naturalization Service, serving first as the general counsel and then as executive associate commissioner for programs.
Aleinikoff's published works include The Arc of Protection: Reforming the International Refugee Regime (Stanford University Press, 2019), which he co-authored with Leah Zamore, and Semblances of Sovereignty: The Constitution, the State, and American Citizenship (Harvard University Press, 2002). He is also a co-author of leading legal casebooks on immigration law and forced migration.
Aleinikoff was inducted into the American Academy of Arts and Sciences in 2014. He holds a BA from Swarthmore College and a JD from the Yale Law School.