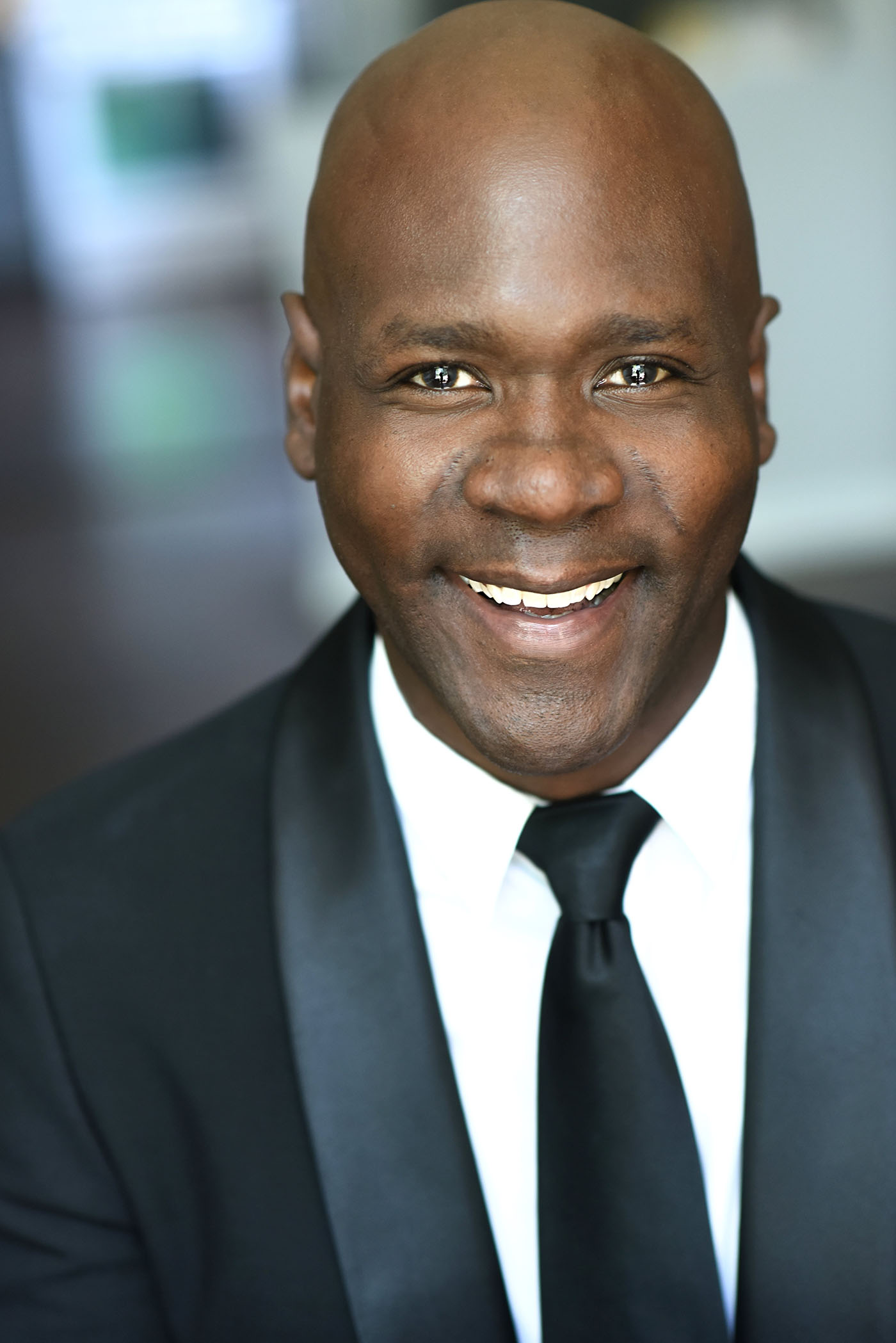 An Interview with Jermaine Hill, School of Drama's New Dean
Jermaine Hill is a highly accomplished music director, singer, educator, and arts administrator. He was most recently the Interim Dean of Theater at the Boston Conservatory at Berklee College of Music, and has also worked at Columbia College Chicago.
Hill was appointed the new Dean of the School of Drama in Spring, 2023, and officially joined the university in late June. New School News sat down to interview him about his excitement around moving back to New York City, what drew him to The New School, and more.
What attracted you to The New School / School of Drama?

I grew up in New York and always heard about The New School and its impact artistically, academically, and civically here and across the world. I'm also keenly interested in artists' lives – their early inspirations, seminal teachers and approaches, and how they maintain their artistic integrity, curiosity, and virtuosity over the course of their careers – so it may come as no surprise that I was (and am) a huge fan of "Inside the Actors' Studio," which grew out of the graduate program at the time. When I saw this position and read more about the history, values, and mission of the School of Drama now, it aligned with my vision for 21st-century dramatic arts training. During my meetings with the members of the search committee, it became clear that this was a place where I could activate my passion and energy to realize and expand on the curricular and artistic opportunities available here.
How has your past experience as an actor and higher ed professional prepared you for this current role?

I've had a pretty varied artistic and academic career that I think uniquely prepares me for this moment at the School of Drama. I have been a multi-hyphenate artist for all of my life. I started private music lessons at five and began formal acting training, vocal pedagogy and conducting studies in college. While in grad school, I was conducting and music directing, and performing opera, art song, and musical theater. The first decade or so of my career was spent creating, music directing, arranging, orchestrating, and supervising production shows for a large international entertainment company. After that, I spent the next decade working mostly in Chicago's incredible theater community – from storefronts to its large nationally-recognized companies in both musical theater and plays with music – while being represented by the city's top agent and booking on-camera work as an actor. I've held administrative and tenure-track positions at a large research institution, a small suburban liberal arts college, a metropolitan arts school, and one of the nation's top conservatories housed in the largest contemporary music school in the world. All of those experiences have informed my teaching philosophy and administrative approach and will match the distinct needs and identity of the School of Drama and the College of Performing Arts.
What makes the School of Drama's educational offerings unique in today's higher ed environment?

Our multi-disciplinary training with an emphasis on collaboration, the incorporation of creative technologies, and the active exploration of what it means to be a socially engaged, whole human artist makes our programs unique, progressive, and prepares our graduates for the evolving professional landscape. To be fully creative, expressive, and entrepreneurial, one needs to excel in an array of disciplines, have the ability to be both generative and iterative artists, and develop the skills to maintain a career that often asks one to give of their fullest self. Our position in the College of Performing Arts – with our colleagues at Mannes School of Music and the School of Jazz and Contemporary Music – lays the foundation for our students to work across disciplines in extant works and to create new works and forms that blur categories. I am eager to continue to expand our access to resources across The New School to enrich the multi-hyphenate artists who come here to study the dramatic arts but leave learning so much more.
Who do you turn to for inspiration/guidance in your daily life? Both personally and professionally?

That's a pretty long list, so I'll keep it short. My mother and grandmothers are a constant source of inspiration and guidance. They were and are strong, brilliant, funny, spiritual, kind, generous, thoughtful, loving, loyal, true-to-self, beautiful women who represent the values everyone should strive for. To that end, I set aside a fair amount of time every day for thought and meditation centered on spiritual mindfulness and boundary and goal setting. Professionally, Carin Silkaitis, now the Dean of Arts and Sciences at The University of Alaska Southeast, was an early champion and encouraged my work to investigate and apply emergent best practices into my intrinsic passion for teaching and learning. The folx at the People's Institute for Survival and Beyond and all the other leaders in anti-racist practices inform my work and how I occupy space every day. Drs. David Bogen and Betsy Newman are outstanding academic and operational leaders from whom I learned many valuable lessons during my time at Berklee. Dr. Emmett Price III, Dean of Africana Studies, also at Berklee, is a powerhouse, an exceptional visionary and passionate leader, a mentor, and a friend who continues to demonstrate the need for folx at the table to speak truth to power.
What most excites you about living in NYC?

I was born and raised here, so I'm thrilled to be back home. I honestly never envisioned this, so I'm still absorbing the reality of that. I'm grateful to be close to my family and friends and I've been trying to catch up with them as often as I can. Of course, I'm excited to dive back into the arts and culture scene: seeing shows and performances, attending talks and lectures, and spending time in museums and galleries. There really is no other city quite like New York in terms of the quantity, quality, and variety of art-making. I'm also looking to explore some of the rural towns nearby to unwind and reconnect with nature from time to time, which has become increasingly more important to me over the years.
Which tv shows/movies/live theater have you seen recently? Are there any books you've read recently that you'd recommend?

I don't watch a ton of TV, but I did catch up with and finish Succession in May. I look forward to watching it again after some distance, but I suspect it will go down in history as one of the most well-crafted shows ever on television. I have on my list to rewatch I May Destroy You. I think Michaela Coel exemplifies the kind of multi-hyphenate generative and iterative artist we hope to cultivate here at the School of Drama. I've seen shows over the past few weeks which probably highlight the diversity of my aesthetic palette – Chicago, The Doctor, Once Upon a One More Time, and Kimberly Akimbo – all thoroughly enjoyable and thought-provoking in very different ways! The books at the top of the queue right now include Connections Are Everything, which provides suggestions to make college campuses more relationship-rich, Cicely Tyson's memoir Just As I Am, and readings for the courses in higher education administration that I'm taking this semester. I don't know that I would recommend those books per se, but I'm really excited about them!