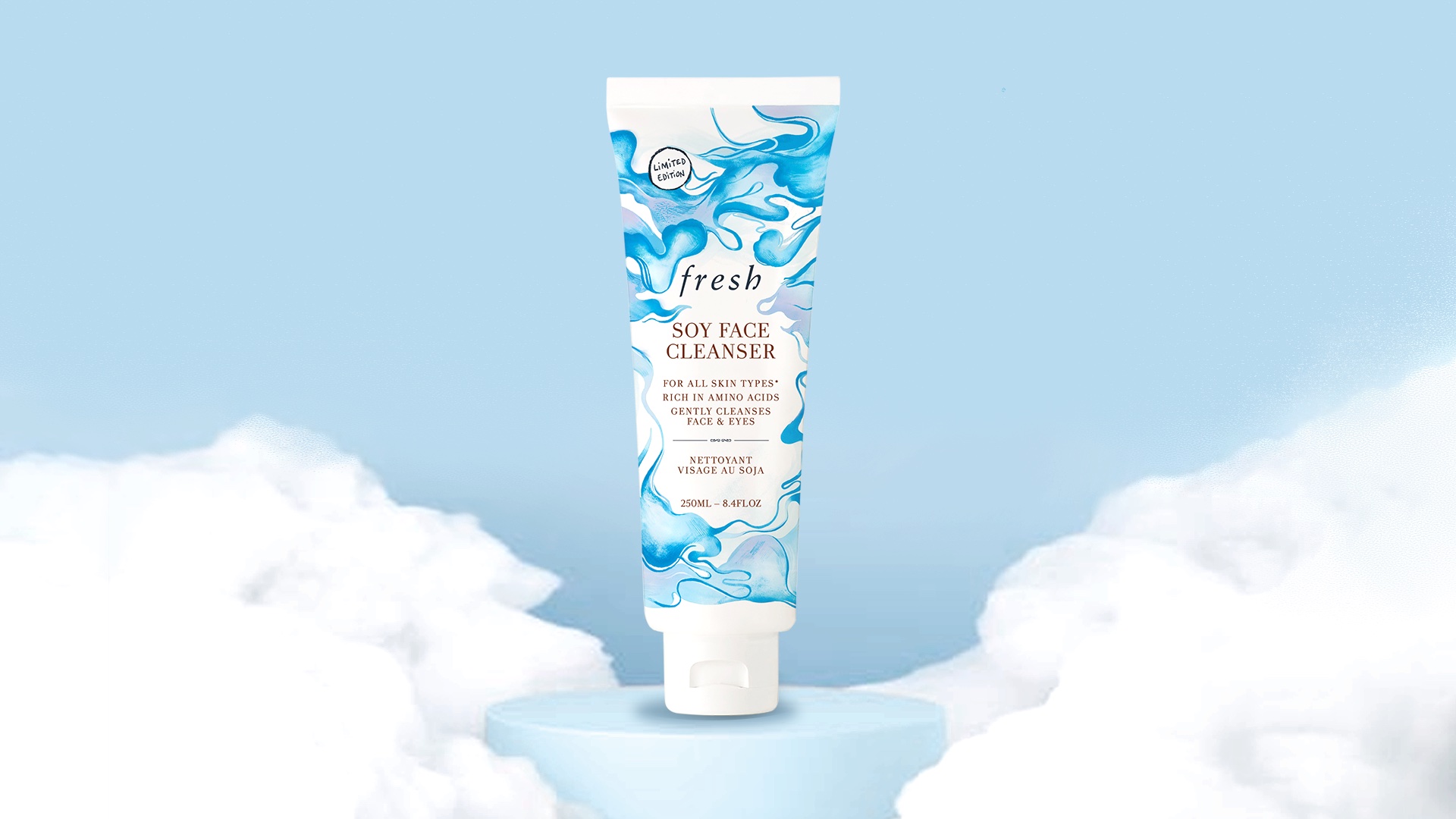 Sammi Shen, Illustration and Communication Design '24, Wins Design Competition for Beauty Brand Fresh
Founded in 1991 by Alina Roytberg, Fashion '84, Fresh is an award-winning natural beauty brand that has gained something of a cult following, especially for its Soy Face Cleanser, which was originally introduced in 1999 and continues to be a fan favorite.

During the Fall, 2022 semester, Roytberg turned to her alma mater for help re-designing the popular product's packaging, which led to a competition that was open to all Parsons students. Sammi Shen, Illustration and Communication Design '24, emerged as the winner for her design, which features a swirling-cloud effect, inspired by the traditional Chinese paintings she used to create with her grandfather and the tranquil feeling that skincare gives her.

"I am really honored and grateful that my design was picked for Fresh's limited edition packaging!" she shares. "This outcome made me feel like all the work and effort put in was worth it, and that there is someone out there who sees something special in my work. It also felt unreal to witness my digital design come to life in the real world, on the shelves in real stores, seen and bought by real people."

As a designer, Shen is inspired by a mix of nostalgia, nature, and fashion elements, noting that some of her favorite designers include Simone Rocha, John Galliano, and Vanilla Chi. In her own works, she likes to use subtle colors and delicate subjects in order to explore themes that feel close, but are just out of reach.

"I have a particular interest in the commercial arts for the beauty and fashion industry," she explains. "To me, these are fields that aim to bring magic into people's lives. My goal is to go beyond mere product promotion with my designs. I hope to use visual narrative to construct stories and dreams, to create works that can appear in other people's lives and become moments of their every day."

Throughout her time at Parsons, Shen refined and expanded her ideas about how art and design could be used. She was exposed to a wider variety of perspectives and approaches that she wouldn't have attempted otherwise, and moved beyond her concentration.

"More importantly, being surrounded by creatives in such a global city known for its diversity, innovation, and vibrancy always encourages me to keep creating, keep exploring, and keep improving."

With one more year to go at Parsons, Shen is already looking to the future, where she plans to enter the world of commercial arts, and further establish her visual voice through personal branding projects, illustrations, and designs.