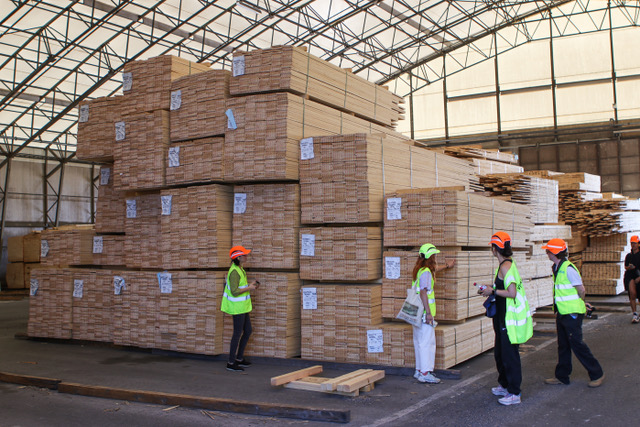 Parsons School of Design and Aalto University Create Sustainable and Innovative Design Ideas with Educational Partnership
Collaboration and sustainability are at the core of a Parsons education, where students routinely engage in courses and develop projects that highlight those themes. For a partnership with Aalto University in Finland, which just completed its second iteration, students from across Parsons traveled to Helsinki and participated in the "Aalto Summer School," where they worked with students and faculty from design schools around the world in a highly dynamic, collaborative environment.
This year's program, "Living with Wood(s)" focused on the importance of forests, and gave students the opportunity to study biodiversity in different types of wood, as well as the ecosystem of services as it relates to the management of forests. The course also explored how wood is used in architecture, urban design, building design, and interior architecture.
"The mission is to look for more sustainable ways to use forests both in their natural form and as an industrial resource as well as to create living environments built in wood that are in balance with surrounding nature," says Pekka Heikkinen, Professor of Practice in Wood Architecture at Aalto University, who oversaw this year's Summer School.
The three year program, which will conclude next year, is coordinated by Caroline Dionne, Assistant Professor of History and Theory of Design Practice and Curatorial Studies and the Interim Associate Dean of ADHT at Parsons, Cynthia Lawson Jaramillo, Professor of Integrated Design and Dean of the School of Design Strategies, and Jeongki Lim, Assistant Professor of Strategic Design and Management. Invitations to participate are extended to all rising second year graduate students and rising final year undergraduate students from across Parsons.
"This year we selected five students with outstanding applications, paying special attention to how students were able to situate this intensive learning opportunity in the context of their curricular paths—we were attentive to what students were expecting to learn, what they could bring to this collective learning context, and how this experience aligned with their final year at Parsons and future goals," shares Dionne.
Throughout the two-week intensive course, students developed new designs sourced from wood, and worked in groups to create prototypes that are currently on exhibition in Finland, and which will travel around to other universities around the world during the next year. Maite Santos Alcocer, BFA Product Design '24 and her group designed a version of a hammock, in order to give the students at Aalto University a place to rest during their studies.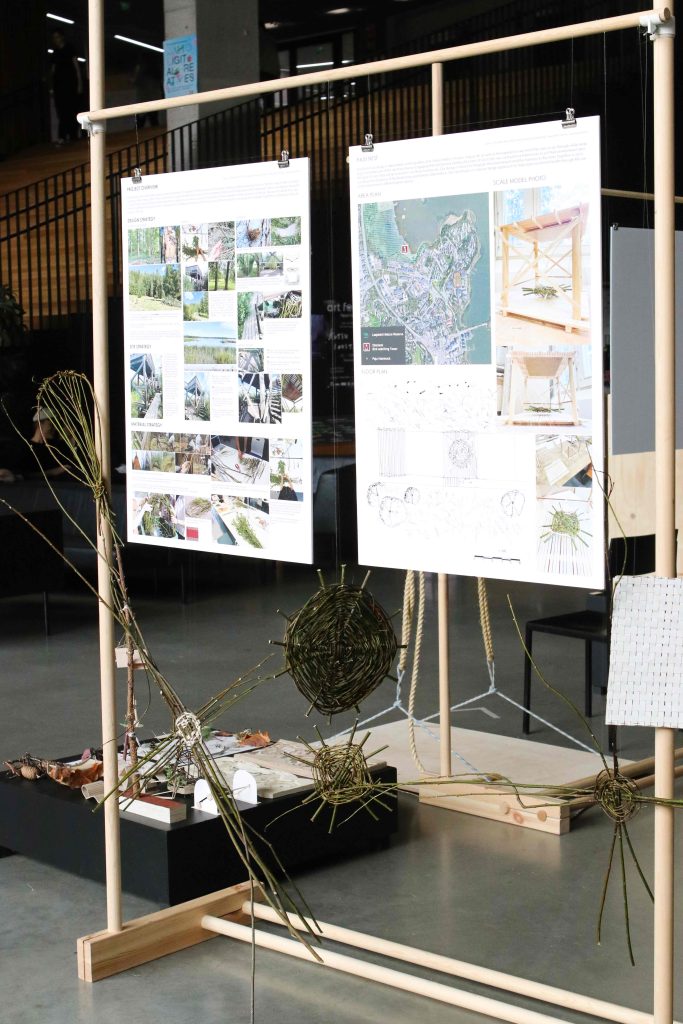 "The most interesting part of the project for me was when our group mapped out the ways that at least 15 people laid down in comfortable positions before carving a place into the wood plank, while the most challenging part was going through the design process in under two weeks while being in a group where we were all so passionate about making and wanting to explore many routes to where our developing ideas could take us," explains Alcocer. "We only took 2-3 days to physically build and hang the swing up and by that time everyone knew what they had to do. My time at Parsons has given me the appreciation to construct with wood which was the focal point for the program while encouraging me to think about product design through an experimental lens."
The partnership between Parsons and Aalto brings together students and faculty from a variety of disciplines, giving them the opportunity to work towards a common goal in a short period of time. All of the designers are immersed in the project, which shines a new perspective on pedagogical approaches for educators, and new methods of creating and designing for students. Parsons is able to share their values with community members from different design schools from around the world, and learn from them as well.
"The immersive aspect of the program — living and working together in a different city for two weeks — led to a rich encounter with the culture, history, and socio-political context of Finland," explains Dionne. "Throughout this short period of time, we developed friendships, extended our understanding of design education globally, and are already thinking about possible future collaborations between our respective schools."