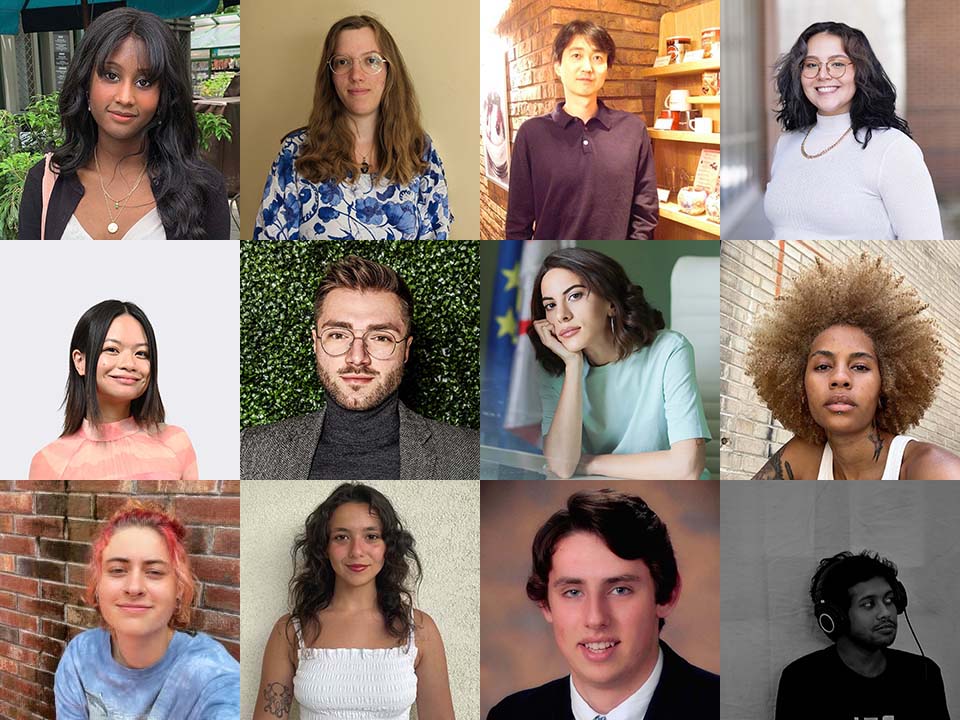 Schools of Public Engagement Launches New Fellowship to Mentor EISJ-Focused Students
At The New School, learning does not happen just within the university's five colleges. Educational opportunities are also found in its more than 30 centers, labs, institutes, and projects, which yield critical research and offer practical tools and resources for effecting change on pressing issues. The Schools of Public Engagement (SPE) is tapping into the expertise found on campus to enable students to combine theory with praxis from the very beginning of their studies. SPE's new Public Engagement Fellows program provides a two-year fellowship for incoming students committed to addressing equity, inclusion, and social justice issues while pursuing a bachelor's or master's degree.
"The New School is where we cultivate scholars, creators, and practitioners who understand the importance of linking their work with community impact," said Provost Renée T. White. "SPE's Public Engagement Fellowship program makes space for this essential activity. Linking students with campus experts and community praxis makes such good sense and is precisely the kind of innovative thinking we must continue to encourage. I look forward to following this inaugural cohort's work throughout the year as they partner with our centers and institutes to bring about positive change through their publicly engaged scholarship."
"When we were conceptualizing this fellowship, we realized we have amazing academic programs. Beyond that, we have these fantastic centers, institutes, and projects that reach out into the world, that are actively engaged with the public in New York and the global public," said Mary Watson, SPE's executive dean, during the program's launch event. "So many of our students come to The New School and then go work in one of these centers or institutes. So the idea we had was: What if on the day you arrived, you were greeted by one of these public-facing entities and began a fellowship project, and from the day you got to The New School, or even before you came here, you were already enmeshed in the community of practice and engaged work?"
Twelve students were selected for the inaugural two-year fellowship, which includes financial support, mentorship by people working in the centers and institutes, and public programming and events with social justice leaders.
"We thought about this program as including three components. We wanted to provide financial support, so every fellow receives $10,000, awarded over two years. In addition to offering financial support, we wanted to create the opportunity for one-on-one mentorship; this is why we placed fellows in the centers, labs, and institutes, so that they'll learn from the leaders doing this type of work. Finally, the third piece is public programming. We're going to have events sponsored by each of the centers, in which fellows will go on different types of outings. We're also going to have cohort-specific events for fellows to come together to discuss their work and what they're learning," said Fabiola Berdiel, associate dean for Partnerships and Practice-Based Learning at SPE, during the program's launch event.
 The fellows include Tata Jaghiashvili, MS Media Management, placed with The New Historia; Nazli Saatcioglu, MA Media Studies, placed with The New Historia;  Indigo Hinojos, MA Public and Urban Policy with a specialization in advocacy, placed with The New Hood; Mara Levi, MA International Affairs, placed with the Tishman Environment and Design Center; Young Kim, MFA Creative Writing, placed with WriteOn NYC; Jan Tancinco, MA Media Studies, placed with the Vera List Center for Art and Politics;  Corey Curtis, MFA Creative Writing, placed with SexTech Lab; Vlad Nabat, BA Psychology, placed with SexTech Lab; Max Ramsay-Burrough, BA Liberal Arts, placed with Institute on Race, Power, and Political Economy; Maryam Gueye, BA Global Studies, placed with Institute on Race, Power, and Political Economy; Yanni Young, BA Liberal Arts, placed with Creatively Speaking at the Institute on Race, Power, and Political Economy; and Khan Faisal, MS Media Management, placed with Platform Cooperativism Consortium. 
"We wanted to create a space where we could demonstrate our commitment to social justice work through an action-oriented approach," said Berdiel. "We wanted to create a space where we demonstrate the value of learning by doing and to give students opportunities to engage with real-world issues and have an impact while they are at The New School."
Meet the Fellows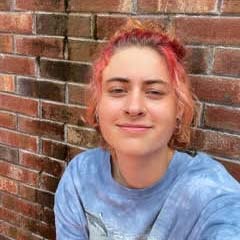 Corey Curtis
For my research with SexTech Lab, I am going to be assisting in the writing and analyzing of data on a project about nonbinary and transgender youth.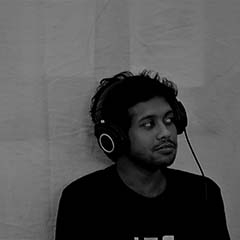 Khan Faisal
I believe that cooperative digital ecosystems can greatly impact lives when coupled with social businesses. Coming from Bangladesh, I have first-hand experience of seeing a nation transform into one of the fastest-growing major economies powered by innovative social businesses like BRAC and Grameen Bank. I believe that digital coops can both be the catalyst and the bridge to future growth for the developing world and even for advanced economies. My research interests are about the sustainable economic prospects of the creative and cultural sectors; the overall potential for building cultural capital; and the power of new media at the grassroots level.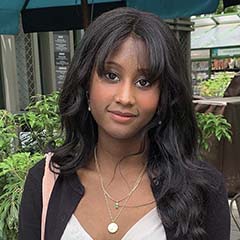 Maryam Gueye
I am passionate about the work conducted by the Institute for Race, Power and Political Economy because it advances research to understand structural inequalities and works to identify innovative ways to promote equity. Through research, my aim is to develop an understanding of how to implement a more socially equitable world and understand the causes, consequences, and remedies of an unjust one.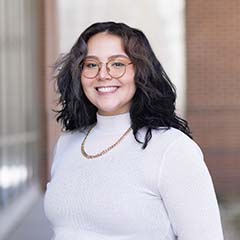 Indigo Hinojos
During the fellowship, I will be working with The New Hood, which highlights individuals in the Black and Latiné communities who are uplifting community-based policy ideas. The hope is that through this uplifting, the community will become more involved and aware of the changes happening around them and have access to the resources needed. My research interests focus on the understanding of gender, socialization, and cultural impacts in underrepresented communities. Specifically, I am interested in how colonialism and institutions of power have affected the way third-gender individuals are accepted, or not, in their communities.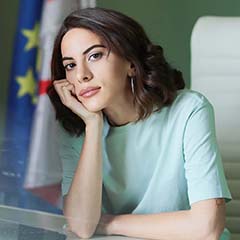 Tata Jaghiashvili
The New Historia aims to document the achievements of women who have been left unnoticed. When I first heard about their mission, I knew I was meant to be a part of it. It is such an honor to be given a chance to promote positive change, amplify voices, and make society recognize powerful women. By researching and sharing the stories of strong women, we can inspire future generations to fight against gender inequality. By looking at history, we can get an idea of what has influenced our past and present and also what will shape our future. It is my obligation to make it right and play a tiny role in reconstructing the lost knowledge of women's ideas.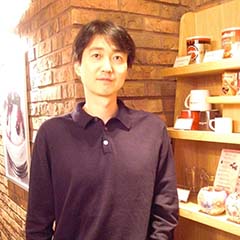 Young Kim
Born in Seoul, South Korea, I have a deep passion for bicultural narratives. I am currently pursuing an MFA in Creative Writing at the New School and am engaged in crafting creative projects that shed light on the experiences of underrepresented and marginalized immigrants. I feel privileged to be part of the Public Engagement Fellowship with WriteOn NYC, which is committed to nurturing creativity and expanding literary opportunities for diverse communities in New York City.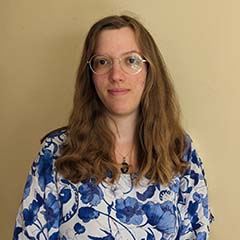 Mara Levi
Having written a BA thesis on climate litigation and a MA thesis on colonial ideology within renewable energy projects, I have developed a strong background in exploring questions of climate and environmental justice and their link to critical development studies and decolonization endeavors in particular. During my fellowship at the Tishman Environment and Design Center, I will be working on a participatory research project and engaging with grassroots partners on issues related to the climate emergency. I have always integrated my academic research interests with political activism and am very happy that the fellowship offers me another great opportunity to continue doing just that!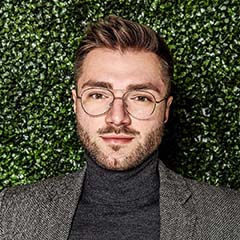 Vlad Nabat
Currently, I am interested in neurobiology and social neuroscience. As a queer person, I'm passionate about conducting research which can improve access to mental health services for my LGBTQIA+ community. As an SPE fellow, I will be actively contributing to the research on experiences of Non-Binary and Trans youth, as a part of the SexTech Lab.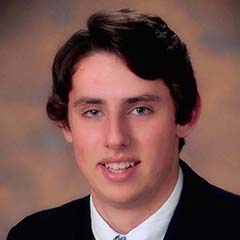 Max Ramsay-Burrough
In my fellowship with the Institute on Race, Power, and Political Economy, I will be supporting various projects that seek to understand structural inequalities and propose transformative and actionable solutions. Grounded in Africana critical theory, I'm particularly interested in the epistemic relationship between notions of criminality and mental illness and its centrality in carceral systems.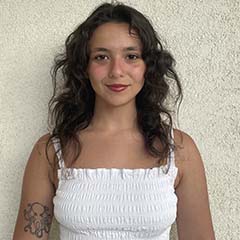 Nazli Saatcioglu
My work focuses on telling stories of underrepresented people in media, who are often cast stereotypically, with the goal of depicting diverse characters and varied narratives. Conducting thorough research on subjects outside of my own social identity and collaborating with those familiar with the subject allow for these stories to be portrayed in renewed contexts. During my fellowship, I will be working on creating a series of short videos for The New Historia that focuses on female figures throughout history to aid in feminist historical recovery.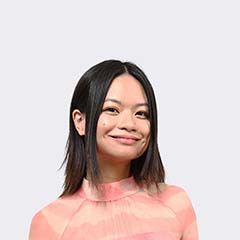 Jan Tancinco
As a fellow with the Vera List Center, I will be collaborating with artists and researchers to design programs at the intersection of art and politics. My research interest is in reimagining a softer, slower, and more thoughtful world. My work explores the reasons we toil faster, longer, and harder, against our well-being (economic necessity for survival, glorification of overwork, technology's influence to work like machines, pressure to prioritize productivity above all else, control of colonial and industrial structures). In a world that demands more of us, the challenge is to create better everyday lives for ourselves and our communities.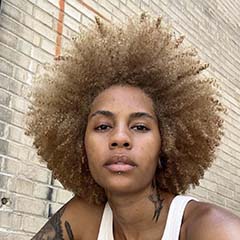 Yanni Young
I am a Black, queer, interdisciplinary artist born and raised in Harlem, NYC. I was recently chosen as a fellow for Creatively Speaking, and will be working specifically as an Outreach Coordinator, which includes outreach in their social media and in partnerships. Creatively Speaking was looking to broaden their programming to create partnerships with other institutions that need the type of content that they are producing on social and environmental equity from their archives. As a Fellow, I will be handling the social media accounts for programming this year, and helping with the Creatively Speaking Film Screening and Events programming.