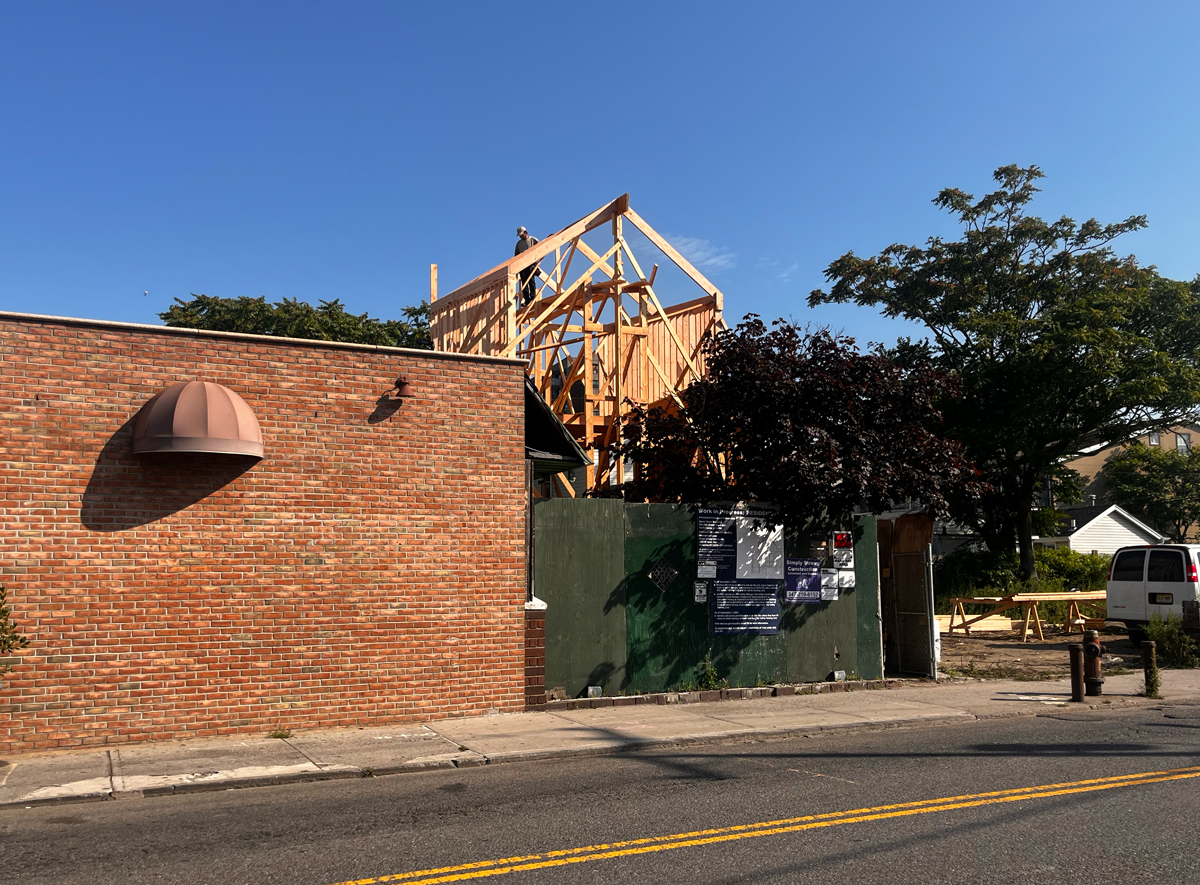 Rowan Renee, Integrated Design '07, Creates "Stilt City," a New Artist Space in Rockaway Beach Bungalow
During the summer of 2011, Rowan Renee, Integrated Design '07, spent their time not in an office or traditional workplace setting, but rather with a group of artists creating installations on decommissioned boats in the Rockaways. Since then, Renee has worked with other groups for nautical projects on New York City waterways, which in turn helped inspire them to create an artist residency program in a bungalow they bought in Rockaway Beach in 2013.

After almost ten years, Renee is set to begin construction on the bungalow, and is currently fundraising for a final development push. The project is a deeply collaborative effort that will support artists and creatives through short residencies focused on the research and development side of the creative process, while also connecting those artists with Rockaway-based organizations, as well as professional development opportunities.
"Beyond space and time, which are precious and challenging for many artists to access in New York City, this bungalow is the product of many years of dedication, resourcefulness and care," they explain. "This powerful, generative force is literally built into the bones of the house, and I think that energy can influence and shape the experience of those who spend time in it. I hope the bungalow will help support artists by giving them a place, still within their home city, to get a little bit of distance from the daily grind, and the ability to hold contemplative space for their creative process."
Since the start, one of Renee's collaborators has been Mark Gardner, Associate Professor of Architectural Practice and Society in the School of Constructed Environments at Parsons. Gardner's firm, Jaklitsch/Gardner Architects, initially contacted the organization Architecture for Humanity, who connected them with Renee and their project. Gardner loved the project at once, and got to work creating a house that met resiliency requirements, while still maintaining a space for Renee's needs.
"We designed the new house with Rowan," says Gardner. "A true collaborative partnership and one where we challenged each other to do the extraordinary. We worked with our expediter, Lloyd Noel and made multiple trips to the NYC Department of Buildings/Queens. I have told Rowan this was one of the hardest projects I have had because of the logistics of the age of the house, the lot size of the property and the neighboring houses, as well as the water and sewer infrastructure."
"From the start, Jaklitsch/Gardner have been open and responsive to my aesthetic and how I would use the space, while also bringing exciting materials and ideas from their background as architects," shares Renee. "They have been nimble at navigating the challenges of the site and the requirements we must meet, while still pushing the limits about what this little 400 square foot house could be. I think we have been able to work so well together because we are excited to hear the perspective the other brings, and open to seeing our ideas overlap and merge together."

For Renee, there is not much, if any, separation between their personal life and work as an artist, which has allowed them to integrate this project into their practice. The persistence and resilience required to complete the renovation have taught Renee many valuable lessons that they regularly apply to their life now.
"I've learned how to hold onto a vision, and the conviction that drives it, over a long scale of time, in spite of doubt and uncertainty," they say. "I have also learned that creative projects, no matter how visionary, must also be pragmatic. There is a tension and a contradiction between these forces, but ambitious work needs both. These are skills that can be applied to all of my projects, but especially the site-specific installations that I have done most recently."
Renee credits their time at Parsons with giving them the opportunity to work on collaborative projects, engage in research, and understand the social impact of design.
"The insistence on a more expansive view of what we make, particularly its interconnectedness with society and daily life, is definitely something I have carried with me throughout my work."
Both Renee and Gardner are looking ahead with various artistic projects and endeavors, which for Renee means finishing construction of their bungalow, and beginning to welcome artists and creatives for residencies. Meanwhile, Jaklitsch/Gardner was part of a winning collaborative team for a project in Philadelphia that includes the adaptive reuse of the family courts building, a new development on the municipal lot behind the free library for a library family center, a new African-American museum, and housing. Additionally, the firm is part of a group effort where they are working for the developer BRC and the Dyckman house on the Inwood sacred site, a memorial space for the enslaved people during Dutch times, and honoring the habitation of the Lenape people on the land in northern Manhattan.