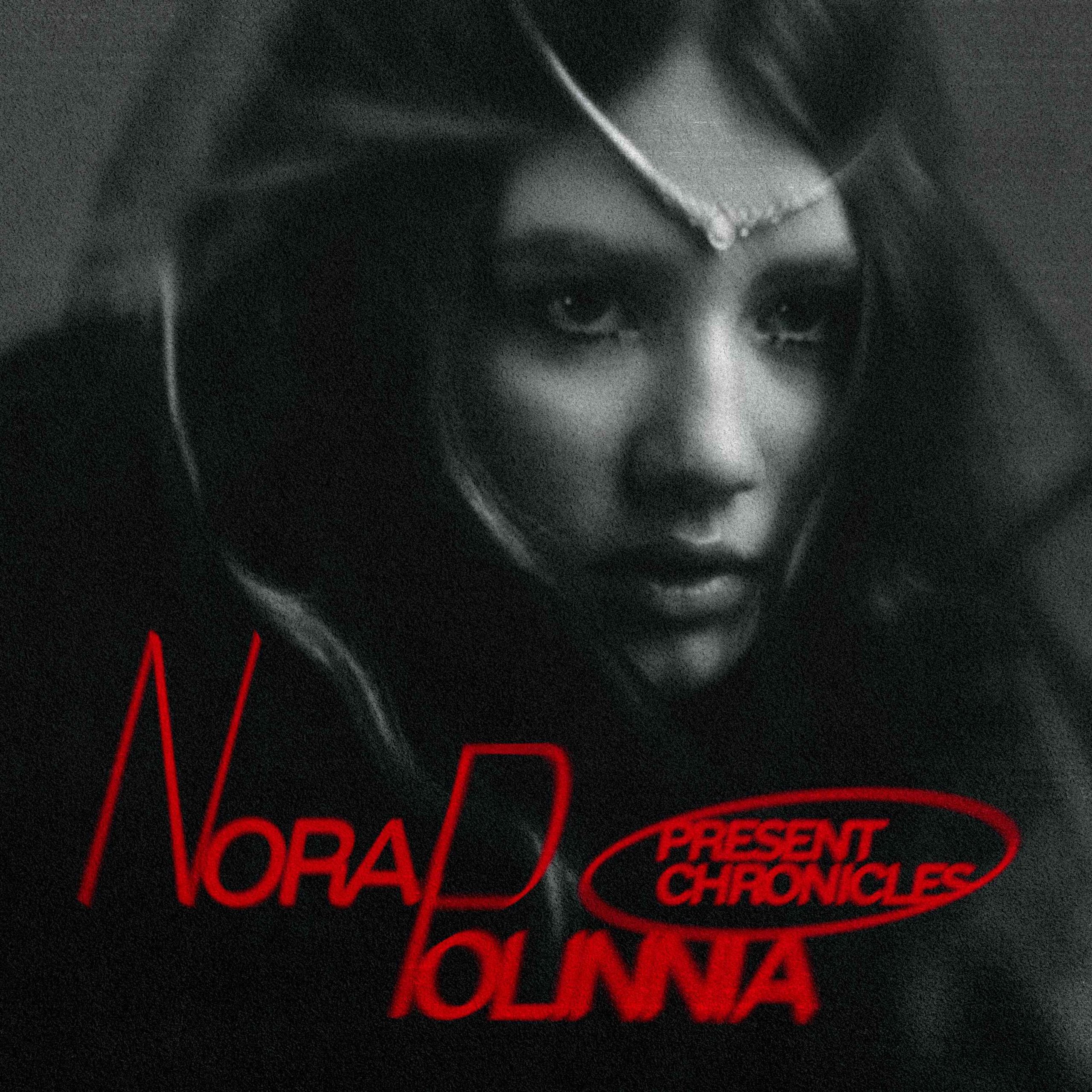 Polina Nikitina, BFA Dramatic Arts '24, Debuts EP "Present Chronicles" Inspired by Growing Up in Ukraine
Since she began recording her EP "Present Chronicles," Polina Nikitina, BFA Dramatic Arts '27, has moved countries, collaborated with musicians from around the world, and seen her home country of Ukraine enter into a war with Russia.
The mini album was both inspired by the current war in Ukraine, as well as Nikitina's daily life in Kyiv before the war began, when things were running regularly. That time period is a time capsule for her, as it marked the last times she was able to walk her own streets, see her friends, and step into her family home.
"I was also very inspired by the Cold War, and the historic aspect of the Berlin Wall," she explains. "I saw similarity in how the people were divided then and now, and in how many of my people sought to escape in hope of something better, only to feel immense guilt for leaving what they knew behind. That is how the idea of incorporating free verse into the EP came about – to draw clearer comparisons and explore parallels appearing throughout history."
Nikitina spent almost three years creating "Present Chronicles," which started with songs that were written, composed, and engineered before the war began. Since then, she has collaborated with musicians around the world, many of whom are experiencing similar emotions and going through experiences just like Nikitina herself.
"As time went by, the war started, and I moved continents, I felt as though there still was so much more to be said – so much more music to be made with the people who had a similar perspective to my own," she shares. "Over calls, texting and days of trying to establish communication, I continued making more songs with the people, my friends, I worked with back in Kyiv. It made me feel as though our collaboration, even if virtual, kept the Ukrainian spirit alive."
The mini album is grounded in themes including loneliness and betrayal, as well as feelings of the heart, and responsibilities of family and community. It is about more than the war in Ukraine, and instead seeks to connect to human experiences.
"'Present Chronicles' does not seek to summon pity, it seeks to show the anger and resilience of the Ukrainian people," shares Nikitina. "As well as put all propaganda and misinformation to a rest. Tracks on the EP such as 'KGB' have an ironic tone in the lyrics, seeking to mock a regime which has only drastically degraded since the times of the Soviet Union. "Present Chronicles" conveys a tragic period, but one that will soon end. I hope that this music will serve as a reminder of what life throughout this apocalyptic time was like, especially for adolescents, and how it played a mass role in the panning out of the collective future."
Nikitina's time at the College of Performing Arts has inspired and encouraged her desire to be socially active through art, and given her the ability to reach other people through her music. She feels supported to grow, make mistakes, and develop her voice as an artist and activist.
"The school's curriculum is built in a way which helps artists unlearn their fear of failure, and instead, treat it as a celebratory cause," says Nikitina. "I found that when an artist isn't as afraid of making a mistake and being judged, they can move so much faster, and achieve unconventional things."